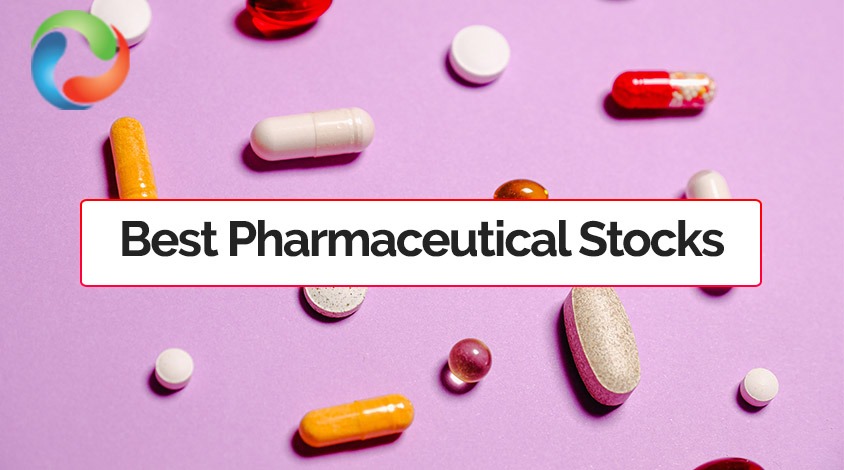 The world around us needs pharmaceuticals to survive and function on a normal basis. The pharmaceutical industry is part of the wider healthcare sector, and these companies are active all year round, no matter the global situation.
The global pharmaceutical market has experienced significant growth in recent years. As of end-2020, the total global pharmaceutical market was valued at about 1.27 trillion U.S. dollars.

List of  Pharmaceutical Stocks to Buy in 2023
AbbVie
AbbVie is a research-based biopharmaceutical company. It became a separate company from Abbott in 2013. AbbVie makes more than 30 products and has more than 50 drugs in development.  The company strives to have an impact on people's lives across several key therapeutic areas: immunology, oncology, neuroscience, eye care, virology, women's health, and gastroenterology, in addition to products and services across its Allergan Aesthetics portfolio.
AbbVie's biggest sales generator is Humira. Doctors prescribe the drug to treat arthritis, psoriasis, and Crohn's disease. It accounts for more than half of AbbVie's total annual sales.
The company recently posted its second-quarter results:
Net revenues were reported to be $13.96 billion, a 19.3% increase from the same period last year

The immunology portfolio generated a total of $6.120 billion out of which Humira contributed $5.068 billion

Hematologic oncology portfolio generated a total of $1.816 billion

Neuroscience portfolio generated a total of $1.459 billion

Aesthetics portfolio generated a total of $1.434 billion
Being a research-based pharma company, investment in R&D is very important. The company spent 12.9 percent of net revenues on R&D, as reported in its recent quarter. As mentioned previously, Humira drug accounts for 36% of the total revenue for Q2 2021. There are multiple paid courses and technical analysis books available which provide in-depth knowledge about Technical Analysis.
AbbVie is a billion-dollar company with a market valuation of $189 billion. The stock of the company shows tremendous growth since its debut on the stock market in 2013. This pharmaceutical stock has been steadily rising. From a price of $26.33, the share of the company has risen by more than 350% in these 9 years. 
AbbVie's business continues to perform extremely well across the portfolios. This pharma stock is very well positioned for the long term and is an excellent pharma stock to invest in in 2023.
Stock signal services save investors from huge losses and  guide the investors towards investment opportunities. Before you begin your journey as a trader, it becomes crucial to learn how to trade as well as how to strategically choose stocks that can make money.

Get to know the best covered call stocks to buy now.
Bristol Myers Squibb
Bristol Myers Squib is a global biopharmaceutical company engaged in the discovery, development, licensing, manufacture, marketing, distribution, and sale of biopharmaceutical products. It owns and/or licenses several patents in the US and abroad, and has developed many brand names and trademarks for its products.
The biopharma company invests heavily in research and development, operating facilities in the US, Belgium, the UK, India, and Japan.
In the second quarter report of 2021, the company reported:
Revenues of $11.7 Billion, reporting an increase of 16% year on year

Earnings Per Share of $0.47 
The top 3 revenues generating drugs of the company are:
Revlimid generated a total of $3.2 billion in revenues, contributed 27% to the total revenue

Eliquis generated a total of $2.8 billion in revenues, contributed 24% to the total revenue

Opdivo generated a total of $1.9 billion in revenues, contributed 16% to the total revenue
In their efforts to fight against COVID-19, the pharma company is developing new treatments for patients with COVID-19. An agreement with Rockefeller University has been made, granting Bristol Myers Squibb, a global exclusive license to develop, manufacture and commercialize Rockefeller's novel monoclonal antibody (mAb) duo treatment for therapy or prevention of COVID-19.
Read: Best Gold Trading Signal Providers.
At a market valuation of $133 billion, Bristol Myers Squibb is a big name in the pharma industry. The stock of the company is currently trading at $60.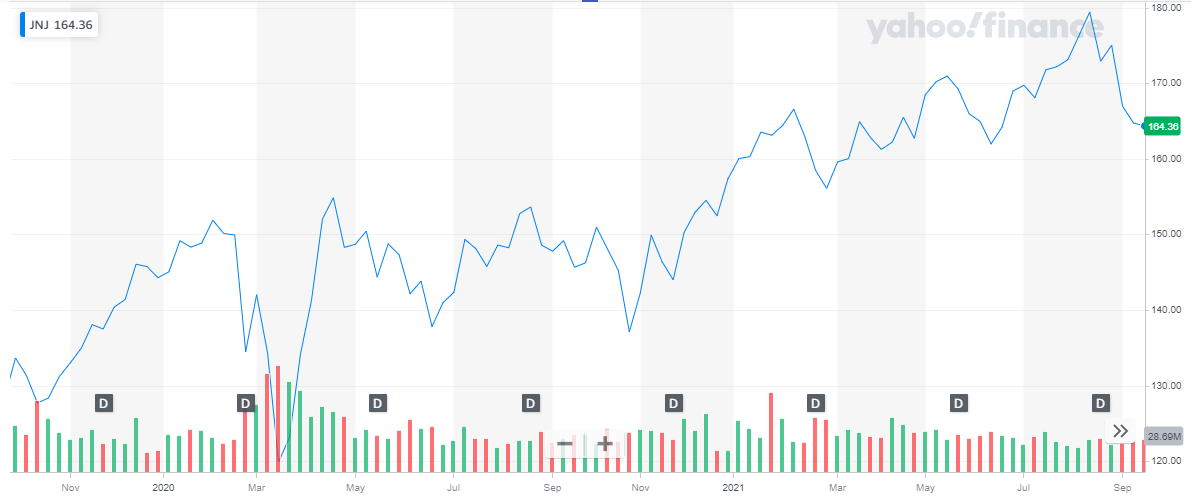 Bristol Myers Squibb reports robust product sales, continued advancement of the pipeline, and strong clinical and operational performance across the company. Moving ahead, the company's focus is on four strategies: drive enterprise performance, maximize the value of our commercial portfolio, ensure the long-term sustainability of pipeline through combined internal and external innovation, and establish a new culture and people strategy. In relevance with the future outlook of the pharma company, it is one of the best pharmaceutical stocks to invest your money in. 
Get to know the list of crypto mining companies that are leading the industry.
Johnson & Johnson 
Johnson & Johnson is engaged in the research and development, manufacture, and sale of a range of products in the healthcare field. It operates through three segments: Consumer, Pharmaceutical, and Medical Devices. The Pharmaceutical segment is focused on six categories: immunology, infectious diseases, neuroscience, oncology, cardiovascular and metabolism, and pulmonary hypertension. 
Johnson & Johnson has been one of the major players in the fight against the COVID-19 vaccine. Its vaccine has been one of the frontline vaccines in terms of demands and effectiveness. The company is scheduled to supply around 200 million doses in 2021. Amongst other activities, one of the most prominent activities of J&J is that it has joined hands with World Health Organization to Prevent the Spread of Ebola in West Africa.
In its second quarter, the company reported $23.3 billion in sales in total with the pharmaceutical segment contributing $12.3 billion. Within the pharma segment:
Immunology contributed $4.2 billion towards revenue

Infectious diseases contributed $1 billion towards revenue

Neuroscience contributed $1 billion towards revenue

Oncology contributed $3.5 billion towards revenue

Cardiovascular and metabolism contributed $1.13 billion towards revenue

Pulmonary hypertension contributed $0.9 billion towards revenue
The share of the pharma giant is currently trading at $164 and the company has a market valuation of $432.7 billion.
The company expects strong and above-market performance for the pharma segment. Moreover, the clearly defined capital allocation strategy has enabled to company to maintain its strong financials throughout the years. With the COVID-19 vaccine supply going strong, J&J has proven itself to be one of the best pharma stocks to invest in in 2023.
Also read:
Pfizer
Pfizer Inc. is a research-based, global biopharmaceutical company. Through the discovery, development, and manufacture of medicines and vaccines, the company aims to apply science and resources to bring therapies to people that extend and significantly improve their lives.
Pfizer has been in the limelight because it was the first company to get an FDA-approved vaccine for COVID-19 in the market. It has shipped more than 1 billion vaccines since December 2020. In addition to the Covid-19 vaccines, there are three other drugs that generate the maximum revenue:
Pfizer is currently valued at $246.35 billion. The share of the pharma company is trading at around $43.94. The stock price of the company is growing steadily as shown in the graph below:
Going forward, the company foresees organic topline growth and plans to drive operational excellence through scaling emerging platforms and by investing in areas where they can excel.   Moreover, the company officials remain highly confident that they will achieve a six percent compound annual growth rate through 2025. In addition to it, the company intends to build upon its recent successes by continuing to follow science, trust in our people, and by remaining focused on delivering breakthroughs for the patients we serve.  Therefore, Pfizer is one of the best pharma stocks to invest in today.
Also read: Best 5G Stocks to Invest In
GlaxoSmithKline 
GlaxoSmithKline Plc is a healthcare company, which engages in the research, development, and manufacture of pharmaceutical medicines, vaccines, and consumer healthcare products. The company has three business segments:
Consumer Healthcare

-The world-leading Consumer Healthcare business combines science and consumer insights to create innovative everyday healthcare brands that consumers trust and experts recommend for oral health, pain relief, cold, flu and allergy, digestive health, and vitamins, minerals, and supplements.

Vaccines

-GSK is the world's largest vaccines company by revenue, delivering vaccines that help protect people at all stages of life

Pharmaceutical business

 – The pharma division has a broad portfolio of innovative and established medicines in respiratory, HIV, immuno-inflammation, and oncology. The company is strengthening its pharma segment-focused R&D pipeline through a focus on immunology, human genetics, and advanced technologies to help us deliver transformational new medicines for patients.
In its recent second-quarter results, the company reported:
Total Revenue was reported to be £8.1 billion

Total EPS was reported at 27.9p
There are many stock advisory services that recommends few of the best stocks to its members and subscribers.
The pharmaceutical segment contributed £4.1 billion, the vaccine business segment contributed £1.6 billion and the Consumer health sector contributed £2.3 billion.
Over the next five-year period, GSK expects to deliver sales growth and adjusted operating profit growth of more than 5% and more than 10%, respectively, CAGR at constant exchange rates.
At a market valuation of $95 billion, the stock of GSK is trading at $39. The stock has been pretty volatile with multiple dips and rises on its past two-year journey.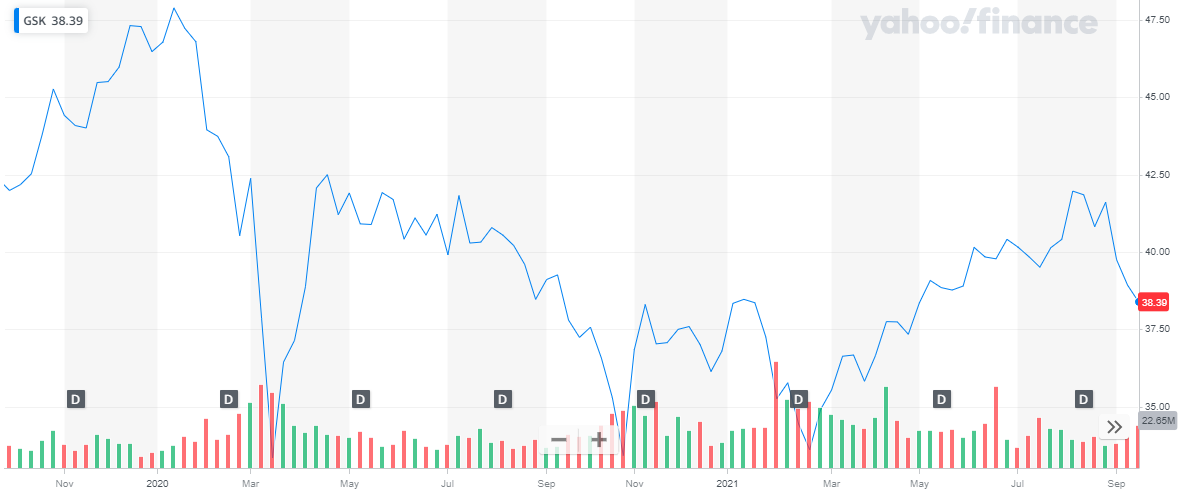 The pharma company has strengthened its R&D and commercial execution and transformed the group structure and capital allocation while driving a profound cultural change with its new leadership. The company has made 3 new strategic collaborations: iTeos, Alector, and Halozyme to strengthen the pipeline in next-generation immuno-oncology, immuno-neurology, and HIV. The company is accelerating towards growth and expects to deliver a step-change in sales, operating profit growth, and performance from 2022, driven by high-quality Vaccines and Specialty Medicines portfolio and late-stage pipeline. Therefore, it is one of the best pharmaceutical stocks to invest in 2023. There is no guarantee of success but a good trading signal provider will contribute to your financial security.
Read more:
Dynavax Technologies Corp
Tech stocks have gained much popularity. Dynavax Technologies is a biopharmaceutical company specializing in developing immunotherapy treatments. The company's first commercial product, HEPLISAV-B which is a Hepatitis B Vaccine is approved in the U.S. and the European Union. Dynavax is also advancing CpG 1018 adjuvant as a premier vaccine adjuvant through research collaborations and partnerships. In addition to these top-selling drugs, Dynavax is collaborating with partners focused on adjuvanted vaccines for COVID-19, pertussis, and universal influenza.
Dynavax is moving ahead with its collaborations for COVID-19 vaccines. Along with this, the company is also investing in commercial supply agreements with Biological E and Clover Biopharmaceuticals. These new agreements are in addition to the two previously executed agreements with Valneva and Medigen.
In the second quarter report for 2021, the company reported
Total revenues were reported to be $52.8 million

Net product revenue for HEPLISAV-B was $13.7 million. This represents the highest quarterly HEPLISAV-B net sales to date

CpG 1018 product revenue, net was $39.0 million

R&D expenses for the second quarter of 2021 increased to $7.2 million

EPS was reported at $0.02
Dynavax Technologies has a market valuation of around $2.3 billion. Its stock price is on a rising streak since last year and is currently trading at roughly $19. In the current year alone, the stock has risen by 300%.
Dynavaz Technologies is one of the fastest-growing pharma companies with very actively involved in the COVID-19 vaccine fight. Seeing its current progress, it is one of the best pharmaceutical stocks to invest in.
Read more:
Sun Pharma
Sun Pharmaceutical Industries Ltd is the fourth largest specialty generic pharmaceutical company in the world. Supported by more than 40 manufacturing facilities, Sun Pharma provides high-quality, affordable medicines, trusted by healthcare professionals and patients, to more than 100 countries across the globe. The Company manufactures and markets various dosage forms, including liquids, creams, ointments, gels, sprays, injectables, tablets, capsules, and drug-device combinations for the US market. It focuses on the Central Nervous System (CNS), dermatology, cardiology, oncology, ophthalmic segments, among others in the US
The pharma company plans to drive long term growth by:
Creating sustainable revenue streams

Cost leadership

Balancing profitability and investments for future
Use the tools and indicators to get educated and to make well-informed decisions for investments.
Sun Pharma continues to invest in R&D. This leads to developing a differentiated generic pipeline as well as in building a specialty pipeline in the coming years.
The company recently published a report for its financial year ended March 31, 2021:
Total revenue was reported at INR 128 billion

Profit of INR 21 billion was reported

A dividend of INR 2 / share was recommended
At a market valuation of INR 1.8 trillion, the stock of Sun Pharma is currently trading at INR 770. The stock of the company has been growing slow and steadily. It has been on a bullish trend since the market crash due to COVID-19. In the current year, the stock has risen by 24% up till today.
Sun Pharma is the No. 1 pharma company in India and the 4th largest pharma company globally and the 10th largest pharma company globally. It is a growing company that was actively supporting the economy through COVID-19. With its stock on a continuous bullish trend, Sun Pharm is an excellent pharma stock to invest in in 2023.
Conclusion
The above companies have been carefully scrutinized after a detailed study of the financials, ongoing progress, and plans. The pharmaceutical industry's growth rate has accelerated in the past few years and the pandemic has pushed the growth of this industry in an upward direction. The above-mentioned companies are a great value for money today which will reap high yields in the future.
Disclaimer: None of the information published in this article should be construed as investment advice. Article is based on author's independent research, we strongly advise our readers to always do their due diligence before investing.
You may also like reading:
Back