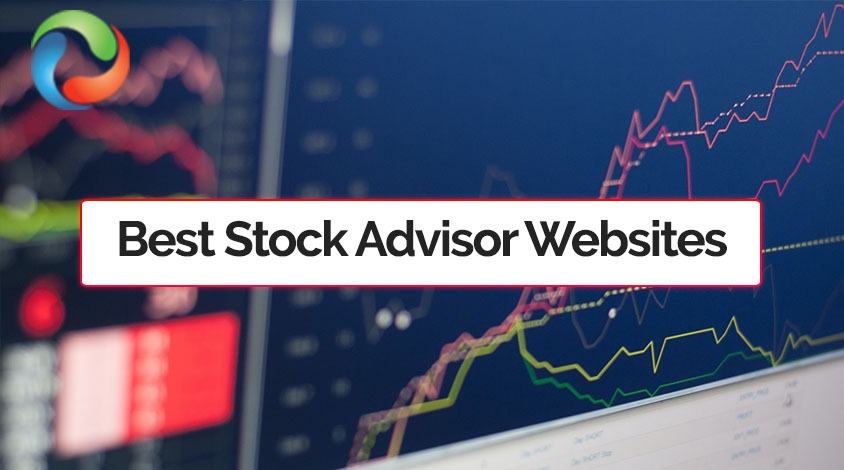 A stock advisory service recommends few of the best stocks to its members and subscribers. These stocks recommendations help investors make decent returns. Subscribing to the best stock picking service is a great asset which will enhance the investor's portfolio in the long-term and short-term. Investor can earn market beating return with the right investment advice. A list of best Stock Forecast, Prediction Services and Websites in 2023 can be viewed here. While selecting the best stock advisor services, the main features to look out for are:
Decent Track Record with history of successful trading signals
Investors can easily replicate the trading strategies recommended
Value of Money
Educating the traders with the right educational material to help them become independent traders
Below we have compiled Best Stock Advisor Websites, Services and Subscriptions that have a proven track record with a strong commitment to helping investors make the right financial decisions.
Best Stock Advisor Websites, Services and Subscriptions
Elliott Wave Forecast a well-known name in the world of stocks and trading. It is one of the largest technical analysis firm around the globe. Elliott Wave Forecast gives our stock advises bases on analysis, provides monthly subscription plans and offers its services to traders who needs assistance in their trading activities.
Elliott Wave offers four different packages for investors. Traders can select the package that is best for their needs. The subscription packages include:
Silver Package- Priced at $99.99/month this plan offers market reviews along with 26 other instruments to investors to use while trading and conducting analysis. This package contains Elliott wave counts in Weekly, Daily and 4 Hour time frames while 1 Hour Pre-market and 1 Hour Midday New York charts are also included.
Gold Package – Priced at $199.99/month this plan included all the services of the silver package. This package also offers technical videos, live analysis and trading session and 24-hour chat room. This plan also includes 1 hour Post market update
Elliott Wave Forecast offers a 14-day trial to all its readers. It helps subscribers understand the value this stock advisor website offers. They also contribute to FX Street, Daily FX, Investing.com, TalkMarkets and Barchart.com.
Elliott Wave Forecast is very popular for its stock picks which are provided after a high-level technical analysis. Their team of technical analysis are experts and offer best stock advisor services.

2. Motley Fool Stock Advisor
Motley Fool is one of the most popular stock advisor stock services with over 700k subscribers. It is very popular amongst the traders because it is being personally managed by the co-founders David and Tom Gardner. David and Tom provide one stock pick per month to their subscribers which provide multi fold returns; on average 4 times the return the market is providing.
The subscribers of Motley Fool Stock Advisor get the below services at $99/month.
Monthly Picks
Best Stocks to Buy Now
Starter Stocks
Access to Motley Fool Live
Unlimited Access to all the picks and analysis back to the start.
Exclusive Research Reports
Motley Fool issues a newsletter for all its subscribers. This newsletter helps subscribers learn to pick stocks and replicate their strategy to earn exceptional returns. Motley Fool is a well-established investment research company with proven results. Its services are best for investors who intend to hold their investments for 2 – 5 years. Moreover, investors who are interested in adding new equities to their pool of investments and choose to invest in individual or mutual stocks benefit the most out of it.
Read more:
3. Rule Breakers
Rule Breakers is a premium stock advisory service by the Motley Fool. This newsletter issues stock picks from David Gardner, the co-founder of The Motley Fool. Rule Breakers is a great stock advisory service with focus on the companies with immense growth potential. The difference between Motley Fool Stock Advisor and Motley Fool Rule Breakers is that Rule Breakers chooses and directly recommends while stock advisor is all about adding to the list of well-established companies.
The subscribers of Rule Breakers get the below services at $99/month:
Two new stock picks each month
Best Stocks to Buy Now
Starter Stocks
Member-Only Investing Community
30 Day Money-back Guarantee
The below chart is the return the stock advisory website offers, in comparison the S&P 500 index:
As on 1st January, 2021
Rule Breakers stocks have consistently outperformed the market.  They have a proven track record of picking and advising stocks which have doubled or tripled each year. The stocks recommendations of Rule Breakers are for the long term and day-traders are not the target audience for this service.
The best thing about Rule Breakers is its unique investing criteria:
They pick the top entrants in emerging industries.
They pick companies which have shown growth through success in business
They pick companies which have strong price appreciation in the past
They look for companies with strong management
They seek companies which have a solid brand and good customer appeal
They list down all the overvalued companies and avoid them
Rule Breakers are known for their competitive stock picks with long term growth prospect. The list of features they offer in the subscription package is a great value for money.
Also read:
4. Kiplinger's
Kiplinger's is a monthly magazine focused on personal finance services for investors. They offer higher level recommendations about personal finance and investment guidance. Their information is always up-to-date and they have a balanced approach towards their recommendations about stocks to be included in the subscriber's personal investments. Moreover, they offer a very practical advices which the traders and investors can easily follow and replicate in their investment portfolios. Their investment advises include recommendation about individual stocks and also broad categories of multiple asset classes.
The services it includes in its magazine are:
Stock and bond investing
Money management
Homeownership
Buying a vehicle
Retirement
Kiplinger's also issues the below newsletter for its subscribers:
Kiplinger's Investing for Income
The Kiplinger Letter
The Kiplinger Tax Letter
Kiplinger's Retirement Report
Kiplinger's simple, practical and personal finance advices makes this stock advisory service unique. At $34.95/year, this subscription magazine offers great recommendations which offers excellent value for money.
Also read: Best Penny Stocks to Invest 
5. Seeking Alpha
Seeking Alpha is another excellent premium subscription service. Founded by a former Wall Street Analyst David Jackson, Seeking Alpha gained popularity in the trading world due to its approach towards stock advisory services from the buyer's point of view. All the stock advisory services and recommendation previously available were from the analysts' point of view which recommended stock sells only. Seeking Alpha offers stock advisor services, research and portfolio management tools to its members.
Seeking Alpha offers subscription services as below:
Free Stock Advisor Services – Stock recommendations and analysis of some of the trader's favorite stock
Premium Plan – Priced at $19.99/month when billed annually provides analysis and stock recommendations of stocks which have outperformed
Pro Plan- Priced at $199.99 a month when billed annually, provides some of the top recommended stocks by the experts of Seeking Alpha
Seeking Alpha has gained a lot of fame through its approach towards stock advisory services for investors. It is without doubt one of the best stock advisor services.
Also check out: Best Crypto Signal Providers
6. Zacks Investment Research – Zacks Premium
Zacks Investment Research is one of the largest stock advisory service of the US. Their stock recommendations have been ranked amongst the top companies. Zacks Premium gives you exclusive access to powerful research and tools.
The Premium Tools & Resources include:
Zacks #1 Rank List – The top 5% of stocks
Industry Rank List
Earnings ESP Filter – Stocks with the highest probability of outperformance
Premium Screen
Focus List – A list of 50 long-term stocks chosen by Zacks' Director of Research
Research Reports
Zacks also offers the below subscriptions:
Zacks Investor Collection
Zacks Ultimate
Zacks Premium is best for investors who choose to manage their own portfolio. Their investment strategies can be easily implemented. Zacks Premium has created a solid name for itself as the top stock advisory service. Go through a list of crypto mining companies that are leading the industry.
7. Trade Ideas
Trade Ideas is one of the most expensive and most advances stock advisory service which makes use of Artificial Intelligence (AI). This robo-stock advisor software is made up of more than 70 propriety algorithms. The AI technology named Holly generates real-time trade recommendations. Holly runs more than 1 million simulated trades every night before the start of the trading day. This platform also lets you trade with fake money and to test your luck before you can start actual trading. The platform is flexible, configurable and customizable with additional add-on options.
The subscription plans of Trade Ideas are as below:
Standard Plan – Priced at $118 per month or $1,068 for the annual pre-pay option, it includes free TI features (chatroom and channel bar) with real-time streaming quotes, 10 simultaneous charts, chart-based visual trade assistance and 10 price alerts.
Premium Plan- Priced at $228 per month or $2,268 for the annual pre-pay option offers additional 20 simultaneous charts, A.I.-powered trading assistant Holly, entry and exit signals, risk assessment and build/backtesting functionality. Get to know the best stock signals.
 The features offered by Trade Ideas include:
Charts – Trade Ideas enables 10 or 20 chart windows depending on the subscription plan.
Scanners-

Pre-Built scanners – Pre-built scans are smartly designed to just use and earn the benefit
Customizable scans – Trade Ideas has easy to use filters and parameter configuration windows that are easy to use and paly around

The oddsmaker tool – Premium subscribers can backtest their strategies (or any pre-built scans) with the Oddsmaker tool
Brokerage Plus – This feature allows traders to build scans, define trading strategies, and trade automatically.
Trade Ideas Chat room
For active day traders, Trade Ideas is the best stock advisory service. This robo-stock advisor can be used by traders for any trading strategy they prefer.
Conclusion
Every trader prefers to invest in best performing stocks and wants to enjoy huge earnings. Finding the best stocks which not only have a history of good performance but also have growth potential, requires a lot of knowledge, information and the right education. For this reason, stock advisory services have increased in popularity. The above listed stock advisory service has a proven track record of good performance and recommending the best stocks. Even then, there is no guarantee of proven returns. Even then these stock picking services offer a much better chance of improving your portfolio and earning market beating returns.
Disclaimer: None of the information published in this article should be construed as investment advice. Article is based on author's independent research, we strongly advise our readers to always do their due diligence before investing.
You may also like reading:
Back