RELIABLE GBP/USD FORECAST
Daily Accurate GBP/USD Trading Signals
1 Hour, 4 Hour, Daily & Weekly Elliott Wave Counts
Live analysis sessions and trading rooms
Daily technical videos, sequence reports & more…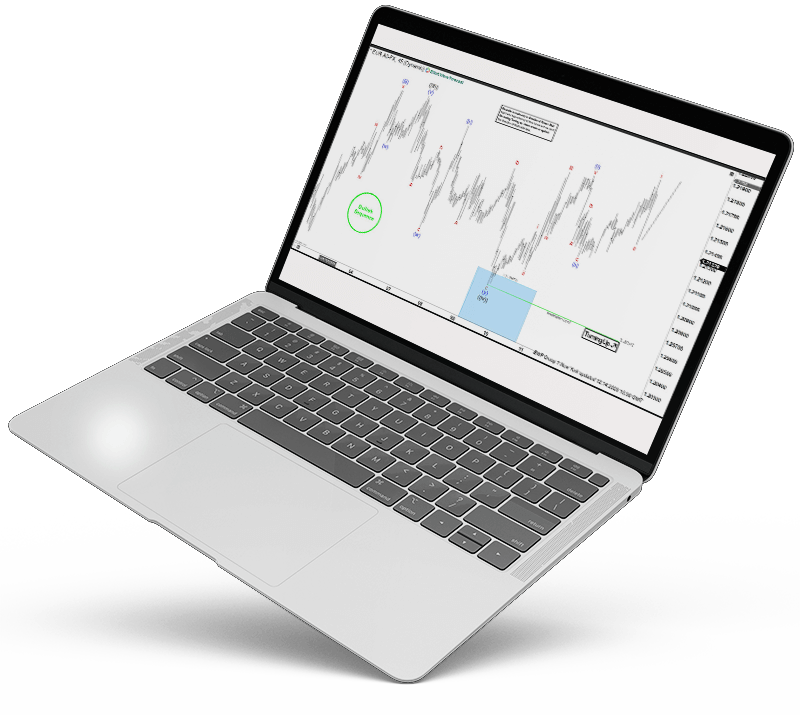 Become a part of 10,000+ successful traders
Start 14 Day Trial – Cancel Anytime
GBP/USD Forex Trading Signals
Trade with confidence with exclusive Elliott Wave Forecasts
GBP/USD is the short abbreviation of one of the most liquid forex trading pairs Great Britain Pound and U.S. Dollar currency pair or cross. In this pair, the U.S. dollar (USD) is the quote currency, and the pound (GBP) is the base currency. The pair (GBP/USD) elucidates to the traders and investors the number of dollars (the quote currency) it may require to purchase one great Britain pound (base currency).
Many investors and traders have nicknamed GBP/USD as "Cable." If traders and investors make smart decisions, GBP/USD can be highly profitable in their respective trading and investing careers. Our analysts at Elliott Wave Forecast aid the traders by providing short-term, mid-term, and long-term forecasts using their exact technical analysis techniques, including Elliott Wave, cycles, swing sequence, market correlation, etc.
Why use Elliott Wave Forecast for GBP/USD Currency Pair?
Let our expert analysts help you trade the right side and blue boxes with timely and reliable GBP/USD forecasts.
Daily & Weekly Technical Videos
Live Chat Rooms
Live Analysis Sessions
Sequence Reports
Free Education and Learning
Live Trading Room Sessions
Don't take our word for it. See what our customers say
We take great pride in delivering what we promise. With EWF family growing every single day here's what some of our members have to say.

Thomas
EWF Member
"If you're a swing trader sign up with Elliott Wave Forecast. They really helped me become more professional and I see myself having better understanding of the market.. Following the rules of Elliott Wave for entering & exiting made me profits…"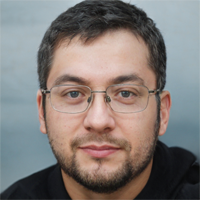 Donato Palmieri
Elliott Wave Forecast Member
"In just a few months my trading has transformed as a result of the learning I've been able to achieve through these guys. Highly recommended!"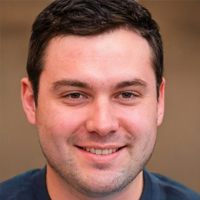 Sean Goodwin
Elliott Wave Forecast Member
"I can't believe I've finally found the right place to learn and trade. Choosing Elliott Wave Forecast is the best investment decision I've made in my 8 years trading career."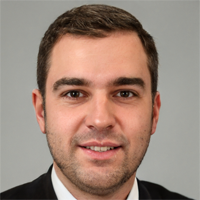 Edwardo Tellez
Elliott Wave Forecast Member
"I don't think I would've made it through without the help from EWF. I'm very satisfied as it has provided me with very good knowledge of trading."
GBP/USD Forecast using the Blue Box Approach
At our blue boxes, both buyers and sellers agree in the direction of the next move for three swings at least and hence why they offer very low-risk opportunities to enter the market in the direction of the trend and allows the traders to eliminate risk on the trade once a reaction is seen from our blue boxes.
Learn to trade the right side with blue boxes.
GBP/USD Forecasts
It is crucial to understand the underlying foundations of any pair before actually trading it. Our analysts with decades of experience in financial markets aid you with their profound GBPUSD ideas and technical analysis, which can help you ace your trading career.
GBP/USD is one of the five most traded currency pairs in the world. For this reason, it is affected by a plethora of factors. Many traders fail at understanding those factors; therefore, they take a novice and blundering decisions and blow their accounts. Did you know that the interest rate differentials between the U.S. dollar (Federal Reserve) and Bank of England (BOE) can be highly productive on GBP/USD's overall direction? I guess not.
Our analysts don't use fundamental analysis but use very advanced technical analysis techniques to follow the trend and provide trading setups in the direction of the trend and present them in a very easy to understand manner. Traders can follow these trade setups even without any prior knowledge of the Elliott wave or other advanced Technical analysis techniques.
GBP/USD Technical Analysis
Elliott Wave Analysis
As the GBPUSD is a highly volatile and liquid pair with many volumes, it tends to create huge waves but still spends most of the time in consolidation. Understanding Elliott wave structure can help you anticipate when big moves are about to occur. Elliott wave analysis is a useful tool, but it is not recommended to use it in isolation because it can be highly subjective if used in isolation. Our analysts at Elliott Wave Forecast combine Elliott Wave Analysis with cycles, sequences, market correlation, and market dynamics to analyze and forecast the pair. Our analysts also help traders stay with the trend (right side) and hence help them avoid trading against the trend. Many rookie traders try to trade both sides of the market and end up blowing up their accounts.
Our analysts at Elliot Wave Forecast use special high-frequency inflection areas that are considered one of the highest probability areas for entering the pair in the trend direction. These inflection areas are illustrated by "Blue Boxes" on our charts. The blue boxes represent areas to end 3, 7, or 11 swings (corrective sequence of the market). Blue boxes consist of a combination of sequences and cycles – which are calculated by Fibonacci Extensions.
Fibonacci
Fibonacci is an excellent tool for understanding potential retracements of price impulses and evaluating potential targets for an already-set trend using extensions. GBP/USD being a trendy pair, traders can take lucrative financial opportunities by understanding the Fibonacci tool and effectively using it to their own benefit.
Trendlines
Trendlines are one of the most powerful tools used in trendy markets. As GBP/USD is a trendy pair, trendlines can be highly utilized by traders and investors for their benefits. A trend line is drawn by connecting two low or two high points and then extending out in the future. Trendlines represent an uptrend or a downtrend based on the slope of the trend line. They show direction and speed of price and also describe patterns during periods of price contraction. When a trend line is broken convincingly, that's an indication that a cycle is over, and a price correction or reversal of the trend will take place. Trendline breaks can sometimes be false, so it's always a good idea to use some other tools to confirm the end of the cycle. Our analysts at Elliott wave forecast use price and RSI trend lines and also use their own proprietary distribution system to determine the end of a cycle.
Market Correlations
Correlations are robust in analyzing and providing educated and literate predictions over a price's movement. For example, Traders can utilize correlation tools to become more confident in their trading style. For instance, if the U.S. Dollar trend is lower, looking at the EUR/GBP trend can help determine whether a trader should buy GBP/USD or EUR/USD. If the EUR/GBP trend is down, GBP should be more robust than EUR, and therefore, GBP/USD should outperform EUR/USD. On the other hand, if the EUR/GBP trend is up, then EUR/USD should gain more as a result of the U.S. Dollar weakness. However, it is precarious if traders use correlation as the only part of their trading plan and not as a sole technique. Adding other technical analysis techniques and some indicators can extract very lucrative opportunities by using correlations as part of their trading style. Our analysts at Elliot wave forecast help provide you with the best correlations, including first and second dimension correlations and correlations between different asset classes. This can elevate your trading style and help ace your overall trading career.
Terminologies and trading tools used at Elliott Wave Forecast
Right side, Swing sequences, corrective sequence, impulsive sequence, cycles, blue boxes
GBPUSD Long-term Forecast
We at Elliot wave forecast analyze all the essential and vital timeframes that help us evaluate the trend and price of GBPUSD. We utilize all the necessary higher time frames, such as Weekly and Daily charts along with 4 Hour and 1 Hour charts, to determine the long-term forecast, mid-term forecast, and short-term forecast of GBP/USD pair. This helps us evaluate an educated and literate overview of a particular market and provide an educated prediction of the price's movement.
Fundamental Analysis and Factors influencing the GBP/USD
There are a plethora of factors that influence and move the overall price movement of GBP/USD. In recent times, Brexit has been one of the most influential properties that have decided and dictated the overall movement and direction of GBP/USD. In fact, it has dictated directions of most of the GBP based pairs. However, we don't necessarily utilize fundamental analysis or fundamental indicators to predict price action or future price movement at the Elliot wave forecast. We believe that fundamental analysis is already in the charts and technical analysis rules the market. In addition, we think that the fundamental new releases only bring short-term volatility and could change the short-term price structures but don't have the power to change the underlying long-term trend of the market. Price action/technical analysis elucidates the overall movement of the trends and our (right side).
GBP/USD Basics
Below are some basics and foundations of GBP/USD, which are crucial for making wise trading decisions.
The value of GBPUSD is extracted as 1 pound per X US dollars. In other words, if the exchange rate of GBP/USD is 1.34, it means it will take over 1.34 US dollars to buy 1 Great Britain Pound. This is a fundamental GBPUSD idea that is important to understand, as it helps evaluate the nature of the pair.
Become a part of 10,000+ successful traders
Daily market forecasts of Stocks, ETFs, Indices, Forex, Commodities,
Crypto & more. Covering up to 78 instruments globally.