RELIABLE COPPER FORECAST
Daily Accurate Copper Trading Signals
1 Hour, 4 Hour, Daily & Weekly Elliott Wave Counts
Live analysis sessions and trading rooms
Daily technical videos, sequence reports & more…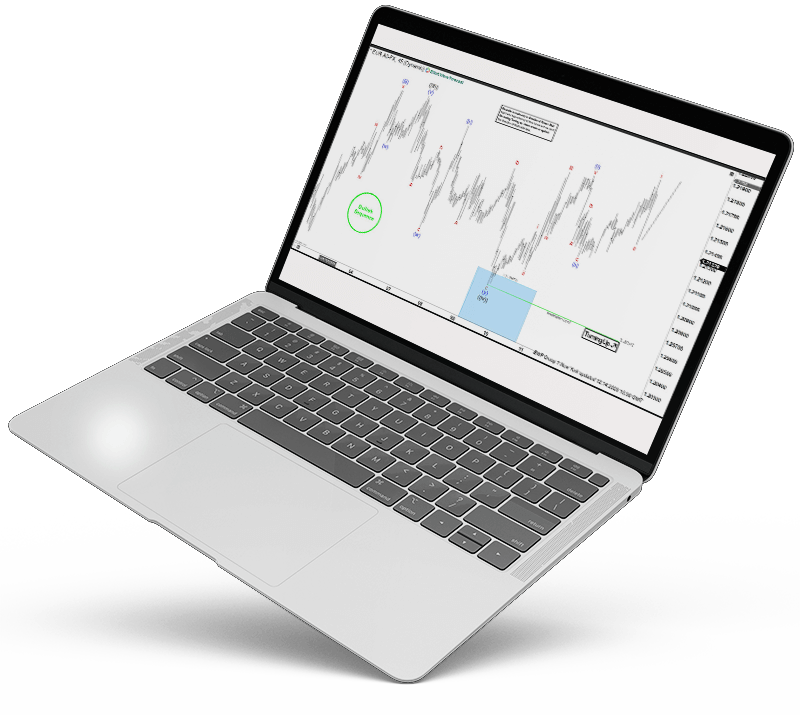 Become a part of 10,000+ successful traders
Start 14 Day Trial – Cancel Anytime
Copper Trading Signals
Trade with confidence with exclusive Elliott Wave Forecasts
It is essential to note what influences copper prices to forecast potential market moves and effectively plan your transactions. Copper prices may be affected by a variety of variables; however, the following are some of the most critical determinants of copper pricing:
Global economic expansion:
The value of the metal is frequently used to gauge the condition of the international economy; it's even been showcased as the most prominent commodity across financial instruments, since it is humorously believed to be the only commodity with a Ph.D. in finance.
When the worldwide economy is experiencing continuous expansion, the price of copper tends to rise owing to increasing factory output for the commodity. During economic downturns, the cost of copper falls because less money is invested in technological up-gradation.
As a result, betting on the value of copper is a standard method of expressing an optimistic or pessimistic opinion on global growth and GDP (GDP).
Emerging economies:
Rapidly expanding countries are among the most significant participants in the copper industry, driven by the demand for new housing and transportation infrastructures as their economies grow. Consequently, developing countries such as China, Africa, and Venezuela are accounting for a growing portion of global copper consumption. A downturn in developing market development may have an influence on the economy of metal. In contrast, a surge would substantially boost the market value.
We at Elliott Wave Forecast understand that not everyone can be a financial expert but that shouldn't prevent you from taking advantage of such rewarding opportunity.
Why use Elliott Wave Forecast for Copper?
Let our expert analysts help you trade the right side and blue boxes with timely and reliable Copper forecasts.
Daily & Weekly Technical Videos
Live Chat Rooms
Live Analysis Sessions
Sequence Reports
Free Education and Learning
Live Trading Room Sessions
Don't take our word for it. See what our customers say
We take great pride in delivering what we promise. With EWF family growing every single day here's what some of our members have to say.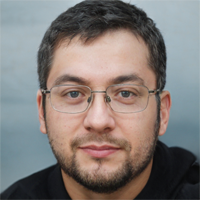 Donato Palmieri
Elliott Wave Forecast Member
"In just a few months my trading has transformed as a result of the learning I've been able to achieve through these guys. Highly recommended!"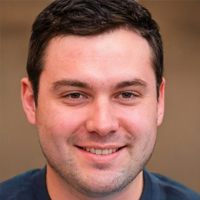 Sean Goodwin
Elliott Wave Forecast Member
"I can't believe I've finally found the right place to learn and trade. Choosing Elliott Wave Forecast is the best investment decision I've made in my 8 years trading career."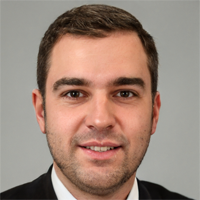 Edwardo Tellez
Elliott Wave Forecast Member
"I don't think I would've made it through without the help from EWF. I'm very satisfied as it has provided me with very good knowledge of trading."
Copper Forecast using the Blue Box Approach
At Elliott Wave Forecast, the nomenclature for high-frequency inflection regions, where there is a greater likelihood of a shift to the right side of the trend, is called and organized as "Blue Boxes." In general, these blue boxes are useful in obtaining a precise market outlook because they allow you to use high-inflection areas where there is a higher probability of trend reversal or trend continuation and more chances for you to get in and attain a lucrative and profitable trading opportunity. The blue boxes in our trading system represent the market's corrective sequences. It elucidates and characterizes components such as 3, 7, or 11 swings to finish. The blue boxes also indicate the base area of various Fibonacci extensions and cycles. With such well-choreographed boxes on our chart, we can join the market at the appropriate moment and on the right side of the trend.
Learn to trade the right side with blue boxes.
Copper Forecast & Signals - Crucial Steps in Copper Trading
First and foremost, Select a copper asset to trade!
Market participants may get access to the market of metal in various methods, including investing in metal gold plates and coinage from commodity exchanges, trading copper financial instruments, or even investing in equities or ETFs.
Whenever you invest in metal, you are almost certainly trading copper futures and options. These are contracts that derive their value from the underlying market and reflect a commitment to trade a certain quantity of copper at a specified price on a specified date.
Secondly, understand: Why Should You Invest in Copper?
Elliott Wave Forecast discusses a variety of popular reasons either for or against engaging in just this market. Before considering any financial choices, please obtain expert counsel. Copper is a highly sought-after metal due to its wide variety of worldwide applications. Because of this strong demand and the mining industry's efforts to keep up, investors may see copper as a lesser-risk asset. Copper, like every metal, may be traded for a variety of reasons. Asset allocation is one of them. Given the notion that copper is a jack-of-all-trades metal, speculating may be easier than for other commodities such as gold, silver which is seen as a financial asset.
Thirdly: learn the trading strategies!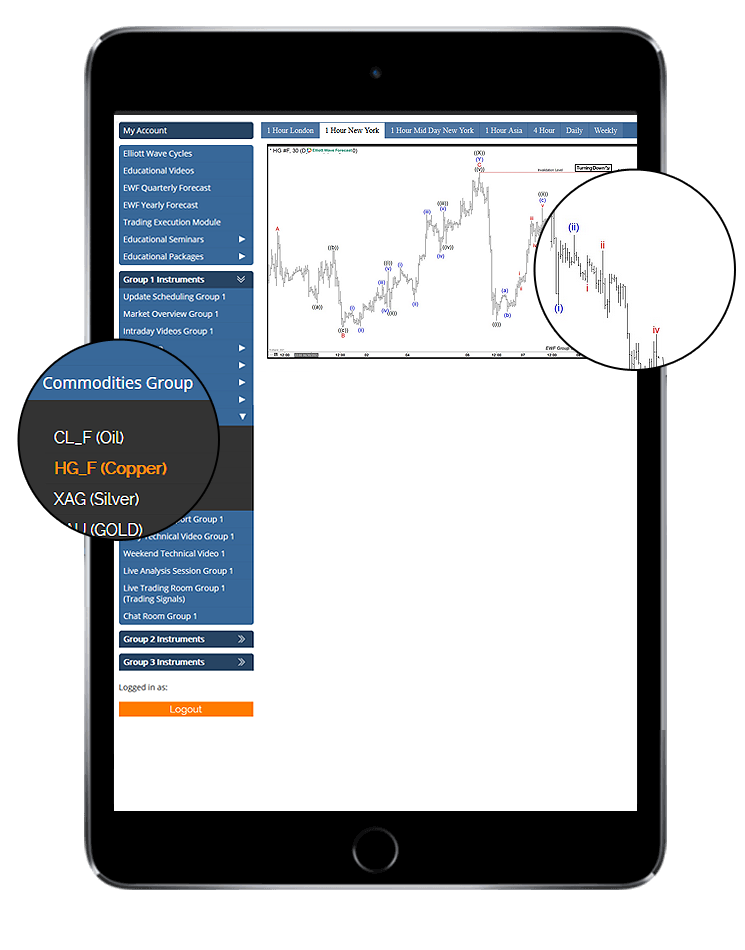 Copper Technical Analysis
Elliott Waves Analysis
Because copper is a volatile commodity, Elliot wave analysis may be a valuable tool for assessing the overall copper, a precious metal's projection, and price movement forecasts. Elliott Wave Analysis allows traders to see certain places on the charts where large price waves may develop and terminate. It is a beneficial tool that may be used with other technological tools. We utilize Elliot wave analysis in conjunction with other technical tools such as sequences, market dynamics, trendlines, Fibonacci, cycles, and market correlations to create a flawless strategy using Elliot wave analysis. This allows us to have a highly informed and accurate market perspective, allowing us to stay on the right side of the trend. There are many advantages to doing copper analysis using Elliott wave analysis. It enables you to select and choreograph possible regions of interest in which a trend reversal, trend continuance, or trend termination may occur.
Fibonacci
In trading forums and newsgroups, Fibonacci is a well-known technique. Nonetheless, the instrument is utilized across many asset classes, including commodities, cryptos, FX, and equities. However, it is most often and well-known for trading commodities such as copper. Fibonacci numbers may help you identify possible trend retracement or extension levels. When trading using Fibonacci, traders often use the golden number 1.618 percent or 61.8 percent. However, it is critical not to rely only on Fibonacci in your trading strategy. Elliott wave prediction uses Fibonacci analysis with other analytical techniques such as market cycles, structures, Elliot wave analysis, trendlines, and blue boxes. This enables us to stay on the right side of the trend and achieve a high likelihood, more significant success percentage in our trading methods.
Trendlines
Trendlines, as the name implies, are simply lines that may be drawn anywhere on the chart. The majority of traders construct trendlines on the charts by connecting the wicks of candles. The essential function of trendlines is to show the strength of a trend or a specific trend reversal in the primary trend. When utilizing trendlines, the rule of thumb is that "the steeper the trendline, the stronger the trend." This implies that a steep trendline indicates and defines a powerful trend. It also warns not to deviate from the pattern. If the trendline is not steep enough, it shows a weak trend. Trend Lines are used in Elliot wave forecasting to measure price inclination and determine the main direction.
Correlations in the Market
Copper has long been seen as an early indication of world economic stability. Copper's price has traditionally been highly linked with the gold market, the Asian market, global commerce, and, most reliably, the cost of crude. Oil and copper are both influenced by the very same economic forces. Elliott Wave Forecast conducts first- and second-dimension market correlation analysis, including various commodity, asset class, and other critical variable correlations. This allows us to remain on the right side of the trend and make better educated precise trading decisions.
Understanding Copper
For centuries, copper has played a significant role in innovation. It remains to do the same in contemporary industrial development. Because of its many applications, it is a popular commodity to deal with. In this investing tutorial, we will look at licensed copper exchanges, various trading methods, and the rationale why individuals trade this metal. Are you in a rush? If you want to start trading metal anywhere in the world. Here are the two trusted and worthy brokers to consider:
Pepperstone
Offers metal investing 24 hours a day, five days per week, offering metal trading against the USD and EUR.
Fortrade
Provides access to various gold exchanges. You can trade almost any metal on this platform, including copper! The trade execution and follow-up are smooth on this platform!
Become a part of 10,000+ successful traders
Daily market forecasts of Stocks, ETFs, Indices, Forex, Commodities,
Crypto & more. Covering up to 78 instruments globally.