RELIABLE NATURAL GAS FORECAST
Daily Accurate Natural Gas Trading Signals
1 Hour, 4 Hour, Daily & Weekly Elliott Wave Counts
Live analysis sessions and trading rooms
Daily technical videos, sequence reports & more…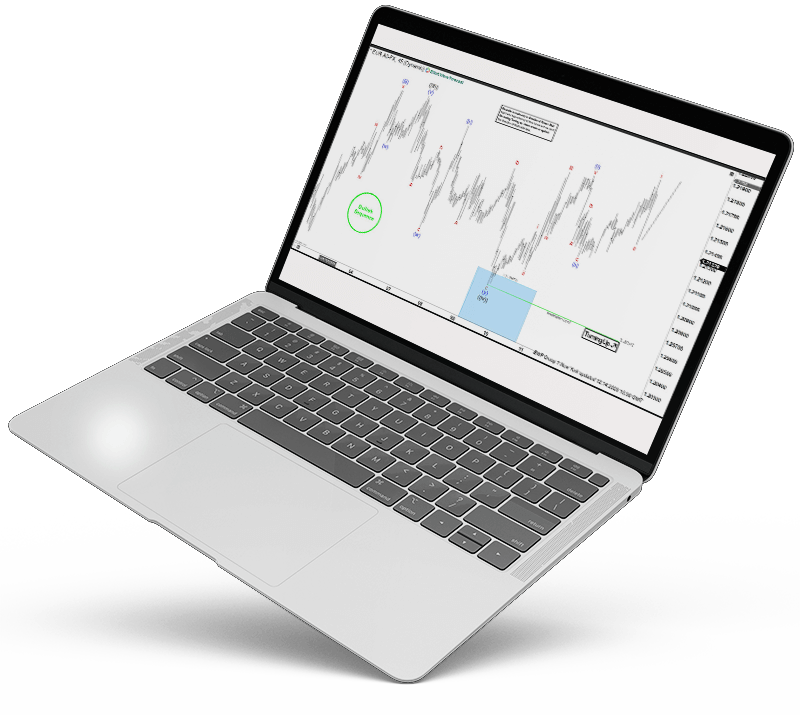 Become a part of 10,000+ successful traders
Start 14 Day Trial – Cancel Anytime
Natural Gas Trading Signals
Trade with confidence with exclusive Elliott Wave Forecasts
Natural gas is presently the third most often utilized energy source to produce electricity, accounting for 21% of all energy produced worldwide in 2018.
Again, for the past few years or so, natural gas's appeal has been sustained by its increasing usage in emerging nations such as Chinese and Indonesian markets.
Natural gas is being used to heat houses, heat liquid, drive cars, cook meals, power air conditioners, and drive manufacturing burners. Home appliances such as a gas stove or a home's heaters work by harnessing electrical energy provided by urban gas into temperature.
Hub, Heinrich Natural gas contracts are the industry norm. They are exchanged on the Chicago Board options Group, commonly known as the CME group.
Why use Elliott Wave Forecast for Natural Gas Index?
Let our expert analysts help you trade the right side and blue boxes with timely and reliable Natural Gas forecasts.
Daily & Weekly Technical Videos
Live Chat Rooms
Live Analysis Sessions
Sequence Reports
Free Education and Learning
Live Trading Room Sessions
Don't take our word for it. See what our customers say
We take great pride in delivering what we promise. With EWF family growing every single day here's what some of our members have to say.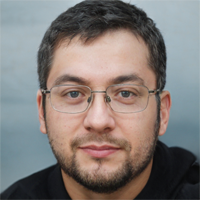 Donato Palmieri
Elliott Wave Forecast Member
"In just a few months my trading has transformed as a result of the learning I've been able to achieve through these guys. Highly recommended!"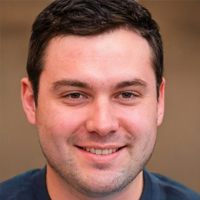 Sean Goodwin
Elliott Wave Forecast Member
"I can't believe I've finally found the right place to learn and trade. Choosing Elliott Wave Forecast is the best investment decision I've made in my 8 years trading career."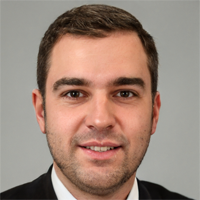 Edwardo Tellez
Elliott Wave Forecast Member
"I don't think I would've made it through without the help from EWF. I'm very satisfied as it has provided me with very good knowledge of trading."
Natural Gas Forecast using the Blue Box Approach
One of the few terminologies and technical methods we utilize for chart analysis is blue boxes. It is one of the most often used boxes by Elliott Wave Forecast experts. It is designed to assign high-frequency inflection regions of interest, enabling traders and investors to buy or sell natural gas Futures and CFDs, crypto, asset, or stock at the correct time and on the right side of the trend. Blue boxes are orchestrated by our best traders in regions of the charts where there is a more serious danger and probability of pattern continuity or trend turnaround against our intended objectives. The blue boxes also include and represent the 3, 7, or 11 swings to completion. Our researchers often utilize blue boxes for a variety of reasons, including the orchestration of Fibonacci extensions. It is often used to accomplish profit objectives. For example, if we are in a trade and observe a blue box developing with high-frequency inflection regions and areas of interest, we would exit our present trade and possibly join a new trade that the blue box must provide. It is one of our primary trading techniques and has a high degree of probability.
Learn to trade the right side with blue boxes.
Natural Gas Forecast & Signals
The following are some core things and information to help you innovate while trying to trade Natural Gas:
Commodity Supply and Demand
It is said that the natural gas price is  linked with the global commodity market forces stocks. Traditionally, the fundamental mechanics of supply and demand were linked with Natural Gas pricing, which rose when growth rates dropped and fell when growth rates grew.
Four major factors influence natural gas supply and demand:
Economic growth
Storage
Alternatives
Weather
Understanding the Major Natural Gas Producing Countries
A well-planned Natural Gas trading strategy includes maintaining a watch on the leading Natural Gas suppliers. Electricity, chemicals, and product services and products are in fierce competition while the economy is robust. Consequently, growth in a business corresponds to increased prices as a result of greater demand.
Natural gas trading hours
Natural Gas Futures trading hours vary from those of other financial products. In essence, the markets are open for natural gas trading from Sunday to Friday, 6:00 p.m. to 5:00 p.m., with a 60-minute break each day starting at 5:00 p.m.
NATURAL GAS TRADING WITH TECHNICAL ANALYSIS
Traders may use technical analysis to analyze previous patterns by utilizing different signals, harmonics, and market prices. Trading Natural Gas may seem repetitive at times, therefore using technical analysis to profit from these fluctuations can be beneficial.
Natural gas prices follow a repeating pattern that may be characterized as cyclical. The weather is to blame for a large portion of this. Costs appear to be more significant in the wintertime and summer, with the other months usually reflecting cheaper prices owing to less severe weather predictions]. Natural Gas's periodic motion makes it relatively predictable, allowing for financial speculation.
Swing trading is a standard method employed by investors when trading Natural Gas, although fundamental research is also utilized. However, at Elliot wave forecast, we do not use fundamental analyses in our trading decisions. Our analysts and expert traders have discovered the innovative method of using the technical analysis in our favor to remain on the right side of the trend. Along with natural gas futures/commodities, we trade various financial instruments using the same technical tools and methodologies. Our win ratio on trading these financial instruments is impeccable. For learning more about us, visit our website and trade with us today!
Additionally, Traders may trade general trends, which allows them to establish stop, limitations, and favorable risk-reward ratios. Indications are utilized to corroborate trends and, as a result, to reinforce the trader's direction.
Technical Analysis
We utilize different technical analyses to conduct a profound analysis of the Elliott wave forecast's natural gas commodity and futures markets. As it is one of the most traded commodities on the financial markets, it is crucial to undertake a wide variety of confluences regarding technical analysis before making a trading decision. Failure to undertake various technical tools in analyzing this market can result in a series of losses. For this reason, it is highly recommended that you consider the expert help in trading natural gas. Join Elliot wave forecast today to attain direct analyses of many expert traders and analysts present on our platform! The following sections will illuminate the trading tools we utilize daily to trade and swing the natural gas!
Elliott Wave Technical Analysis
Fossil fuel energy and commodity natural gas produce a lot of liquidity and volume since it is one of the frequently traded markets on the futures. As a consequence, this commodity or fossil fuel energy trading is seen as fashionable. Elliott Wave Analysis is an effective strategy for trading trending equities. It helps in the study of previous market waves and the forecast of more considerable future market shifts with exceptional precision and exact entry locations. The technique of Elliott Wave Analysis includes wave structures, loops, sequences, and related sequences. In the financial markets, it is a prevalent technical technique. It applies to many industries, including cryptocurrencies! However, as many investment banks suggest, the trading technique may include several confluences, and you should not rely only on one technical prediction.
As a consequence, depending only on Elliot wave research to make trading decisions may be a bad idea. Elliott Wave Prediction uses various analytical techniques to assist us in more effectively assessing the competition and placing complete and timely entry orders. Our technical and research techniques include Elliot wave models, industry correlations, Fibonacci, trendlines, business dynamics, and sequences. Such technical tools allow us to monitor demand with extreme accuracy and stay on the right side of the trend. At Elliot Wave Forecast, the term "right hand" refers to the general trend's trajectory as well as our language about the market's direction. For example, when we refer to a trend as the right hand, we refer to the trend's specific position (bullish or bearish).
Fibonacci Number Sequence
Many people understand Fibonacci, yet it is seldom used to its full potential. It gives high probability values for future pattern retracements and extensions. As a consequence, it is pretty popular and essential among traders and investors. Elliott wave prediction integrates Fibonacci into our pre-existing trading system. For example, to get a more comprehensive and accurate picture of the industry, we utilize Elliot wave analysis and sequencing in combination with Fibonacci extensions and retracements.
Trendlines \sTrendlines Trendlines, regardless of their design, are highly useful and precise scientific tools. The vast majority of traders utilize it as an extra point of convergence for their entry and exit instructions. Elliott wave forecasting uses it for a variety of reasons. One of the most essential aspects in determining the nature and intensity of the pattern. We also combine other indicators with trendlines, such as RSI and the distribution mechanism, to create a viable and accurate trendline trading method.
Market Correlation
According to further research, a correlation value of 0.25 between crude oil and natural gas implies that a change in oil prices may contribute to 25% of a movement in fuel prices. Traders and analysts at Elliott Wave Forecast investigate several correlation techniques, including dynamic market correlations. As a result, we can make exact trading decisions while staying on the right side of the trend!
Become a part of 10,000+ successful traders
Daily market forecasts of Stocks, ETFs, Indices, Forex, Commodities,
Crypto & more. Covering up to 78 instruments globally.