Technical analysis is a trading tool that involves collecting historic data of a financial instrument to predict its future performance.
Technical Analysis is a very important tool in the world of trading. Investors depend highly on the results of technical analysis to decide where to put their money. Sound knowledge of technical analysis can result in massive profits for investors. Moreover, understanding which technical analysis is the right one for any stock is also very important. This way the investor can confidently put his money in the right stock. There are many stock signal providers to help you succeed in trading.
Learning technical analysis is a daunting task especially for those who do not know about trading and company analysis. There are multiple paid courses available that teach technical analysis. Also, there are a variety of books available which provide in-depth knowledge about Technical Analysis. These books are not only cheap but are also very detailed and self-explanatory about various technical terms.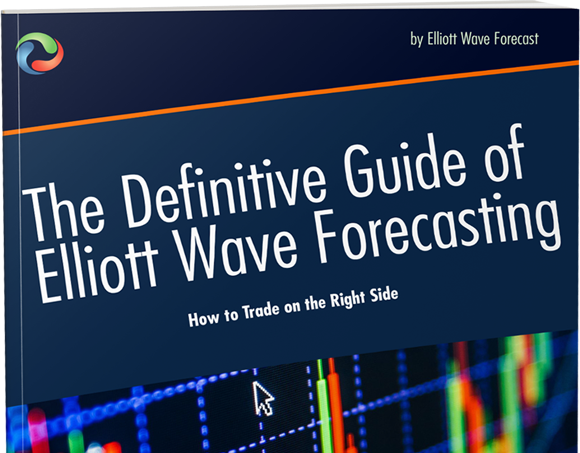 We have short-listed the below list of books that have been highly popular and preferred by professionals and/or regular traders.
List Of Technical Analysis Books to Read in 2023
1. Technical Analysis of the Financial Markets- By John Murphy
John Murphy's Book on technical analysis is one of the most comprehensive and easy to understand. This book teaches practical tips and useful tools for forecasting price movements which gives the investor the confidence to invest. Also, the author teaches through his book the importance of investor psychology and how it shapes the market. The author teaches in this book how to develop and implement strategies for successful trading.
This book gives the reader a realistic point of view of the market and how it behaves. And how analysis is done based on the market's behavior. This book is a comprehensive guide for all traders. In fact, it provides a complete solution to all queries of a trader who has just begun his trading journey.
It has 4+ stars on Amazon and is available for purchase here. It is a must-read book on technical analysis.
Read more:
2. Technical Analysis Explained by Martin Pring
The author of this book is the founder of pring.com which is a research website that offers its services to financial institutions and individual investors globally. Written from personal experience in the field of analysis and research, this book is considered a bible of technical analysis. The author takes the reader step-by-step in the world of technical analysis based on his proven methods, acting as a personal coach.
This author makes use of multiple charts and graphs to give a visual understanding of the concept he is teaching. His straightforward approach without any jargon makes this book a hit amongst readers. This book also provides detailed answers to all technical analysis queries which guarantee to understand of all important ideas. Moreover, this book also has fill-in-the-blank, multiple-choice, and matching question formats to test the knowledge and understanding of the readers.
It has 4+ stars on Amazon and is available for purchase here.
Go through a list of crypto mining companies that are leading the industry.
3. Japanese Candlestick Charting Techniques by Steve Nison
Japanese candlestick charting technique is older than bar charts and points and figure charts. Candlesticks are exciting, powerful, and fun. Using candlesticks will help improve market analysis techniques. The focus of this book is the US markets but the methods and techniques can be used for every market.
This book teaches all the following methods:
Constructing the Candlestick Chart
Reversal Patterns – Umbrella lines, Engulfing pattern, Harami Pattern, Belt-hold Lines, Upside- Gap Two Crows, Three Black Crows, Counter Attack Lines to name a few
Stars – Morning star, Evening star, Doji stars,
Continuous Patterns – Windows, Tasuki, Rising and Falling Three methods, Separating Lines
The Magic Doji – The Northern Doji, The Long-Legged Doji, the Tri-star
Candles – with Trendlines, with Retracement, with Moving Average, with Oscillators,
The author has compiled this book after years of research, study, and practical experience. Moreover, candlestick charts have no match to the bar charts and they can be used alone or combined with other technical tools to do a complete technical analysis.
It has 4+ stars on Amazon and is available for purchase here.
Read more:
4. How to Make Money in Stocks – William O'Neil
This book has been a national bestseller and has educated millions of investors on the secrets of building wealth. This book is a classic work on technical analysis. Written by the founder of Investor's Business Daily, one of the most popular investment publications in the world, O Neil is a big supporter and advocate of technical analysis in the world of trading. While writing this book, the author researched over 100 years of stock price history and movement and has presented the top technical strategies that can maximize profits and minimize losses. Furthermore, O'Neil's extensive research has enabled him to guide investors, in his book, the tips for minimizing risk and finding the entry and exit points.
O'Neil has introduced and explained in detail the CAN SLIM ® investing system in his book. This 7-step process has influenced generations of investors and has proven to be a very powerful system.
This book has some amazing reviews by top financial advisors:
"Investor's Business Daily has provided a quarter-century of great financial journalism and investing strategies." David Callaway, editor-in-chief, MarketWatch
It has 4+ stars on Amazon and is available for purchase here.
5. Technical Analysis for Dummies by Barbara Rockefeller
Technical Analysis for Dummies by Barbara Rockefeller is a straightforward guide to the basics and essentials of technical analysis. This book explains how to apply the basic knowledge of technical analysis simplistically without making it difficult to comprehend.
This book provides updated information about interest rates, bank crises, and adjusting market climates. The book's revised editions include all the updated information. Moreover, it also includes the new technical indicators being used in the market along with hands-on applications which depict real-world situations. The author also uses practical examples to make the reader understand the concepts in the real-world's financial environment.
Some examples covered in the book include:
Using real-world data, determine how markets are performing and take decisions
Reading historical data spot investment trends and learn to improve your profits and the overall performance of your portfolio
This book helps you become a better trader by taking better decisions about trading.
It has 4+ stars on Amazon and is available for purchase here.
6. Technical Analysis Using Multiple Timeframes – Brian Shannon
Technical Analysis Using Multiple Timeframes by Brian Shannon is a very helpful book for all levels of traders. The author of this book guides all traders irrespective of the strategy they are using. This book is not a complete guide for trading but it provides all the technical analysis guidance and specific tactics which enable the traders to better understand the market and its trends. The focus of this book is the application of technical analysis across multiple timeframes. Shannon also covers multiple other topics in this book which are: including short selling, stop-loss order placement, and price target identification
This key learning of this book includes:
Identify the trends and verify them via multiple timeframes
Identify the four stock cycles amongst which 2 are ideal for trading
Ability to maximize profit and reduce risk
It has 4+ stars on Amazon and is available for purchase here.
7. Elliott Wave Principle by A.J. Frost, Robert R. Prechter Jr., Charles J. Collins
Elliott Wave Principle is one of the most popular trading strategies used by traders. This book provides complete analytics on the Elliott Wave Principle and how to study the larger movements of the stock market. Through this book, the learning of the Elliott wave can help traders comprehend and understand the seemingly random movements of the market and can predict future market movements with more accuracy.
This book comes with a DVD which has a live recorded session of Robert R. Prechter Jr. This session teaches traders all the technical approaches to reading and trading the markets which have been proven to be successful, in the worse and good times of the stock market. The Wave Principle taught in this session is titled the "Purest form of Technical Analysis" by Pretcher.
Robert R. Prechter, Jr. is the author of several books on the markets and editor of two monthly forecasting publications, The Elliott Wave Theorist and Global Market Perspective. EWT has won Hard Money Digest's "Award of Excellence" twice and Timer Digest's "Timer of the Year" twice, the only newsletter to do so.
It has 4+ stars on Amazon and is available for purchase here.
8. Technical Analysis from A to Z   by B Steven Achelis
Steven B. Achelis is the founder of Equis International, Inc., a leading provider of investment analysis, portfolio management, and stock market data collection software.
This book Technical Analysis from A to Z covers all the topics of technical analysis. The author explains in detail how technical analysis is used in calculations and interpretation of the market. Moreover, the author gives examples of how technical analysis can be used along with 135 other technical indicators. This book covers all the recent ongoings and research of the stock market and includes indicators like Arms Index, Dow Theory, and Elliott Wave Theory.
It has 4+ stars on Amazon and is available for purchase here.
9. Market Wizards, Updated by Jack D. Schwager
Market Wizzard is a collection of interviews of top traders across multiple financial markets. The best-selling author Jack Schwager took a different approach to seek answers to the below queries of traders:
How do the world's most successful traders amass tens, hundreds of millions of dollars a year?
Are they masters of occult knowledge, lucky winners in a random market lottery, natural-born virtuosi—Mozarts of the markets?
In this book the author lets the readers read the words of the world's top traders and their success journeys. The author also compiles the learning of all traders in one set of guidelines that the traders can adopt to shine in their trading careers and paths.
The key features of the book include:
Features interviews with wizards of the stock markets
 Bruce Kovner – An investor and Chairman of CAM Capital. He has been listed in the Forbes billionaires 2021 list
Richard Dennis – He started his journey from a borrowed $1,600 and is now a billionaire and the brains behind Turtle Traders
Paul Tudor Jones – A billionaire and hedge fund manager.  He has been listed in the Forbes billionaires 2021 list
Tom Baldwin – Founder of the Baldwin Group of Companies and a bon trade investor
It has 4+ stars on Amazon and is available for purchase here.
10. Getting Started in Technical Analysis by Jack Schwager
JACK D. SCHWAGER is the CEO of Wizard Trading, a commodity trading advisory firm that has been managing client funds since 1990. According to him, technical analysis is the art and science of deciphering chart patterns to better analyze and predict the prices of a given security. He has broken down every component of technical analysis in this book and has to guide oscillators, price-and-time charts, and online charting applications. The author also guides about the correct to choose entry and exit points, developing trading systems, and developing a plan for successful trading.
This book is a great read and a must-have for all novice traders. It guides the reader step by step thorough examples and simple explanations. This helps traders be more knowledgeable and make better trading decisions.
It has 4+ stars on Amazon and is available for purchase here.
Conclusion
Every book out there has something different to offer. Our short-listed books are the top picks that provide simplistic, yet detailed guidance about Technical analysis. They all have excellent reviews from readers as well as traders.
Disclaimer: None of the information published in this article should be construed as investment advice. Article is based on author's independent research, we strongly advise our readers to always do their due diligence before investing.
You may also like reading:
Back