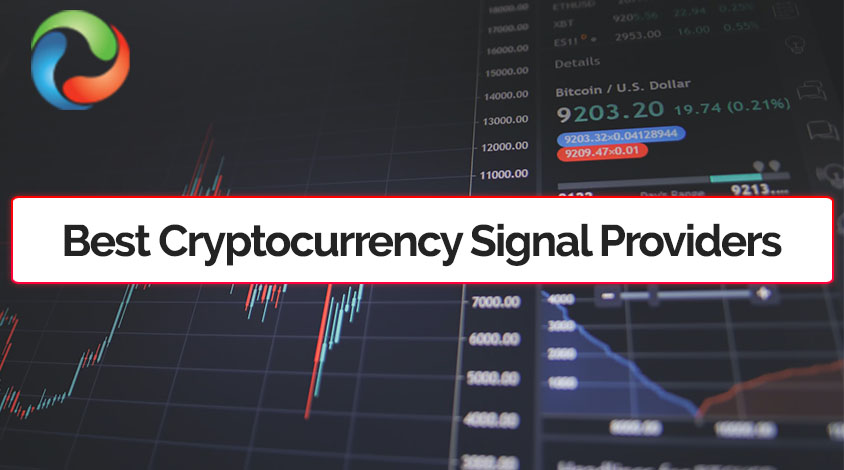 Crypto Trading Signals are trading ideas used for the analysis and tracking of a particular currency. Trading signals indicate the right time to buy or sell a cryptocurrency at a specific price. The crypto market is flooding with crypto trading signal providers. Therefore, choosing one of the best signal provider is the key to better trade in the crypto market.
There is no guarantee of success but a good trading signal provider will contribute to your financial security. One of the key benefits of trading signals is that they will provide valuable trading data to you. This will help you manage your investment in a better way. Signal providers help you learn how to make use of stop losses, set targets at the right time and the suitable time of entry and exit to maximize profits.
There are a few crucial parameters that you as an investor should look into before selecting a signal provider. These parameters are listed below:
Financial – They are both free ad paid signal providers. You can choose according to your requirement. With free signal providers there is always a chance that you are not dealing with an expert. And investing your money upon their advice is risk you are taking with your money. Using paid crypto signal provider is highly recommended.
Time frame – Trade takes place at four different time frames during the day: day traders, position traders, resellers, and swing traders.
Performance – By comparing average profit pips with lost pipes on you can get an idea about the overall performance of the signal provider Moreover, also look out for the crypto trading signal issuance ratio and actual transactions taking place.
Trading strategy – Different signal providers use different kinds of strategies, so choose according to your need. The best crypto trading signal service generally uses fundamental and technical analysis.
Win Rate – Always choose a signal provider with a reasonable win rate. A signal provides claiming a perfect win rate is surely fake and we would suggest you stay away from them
Reputation – Always check reviews and do your research to understand the reputation of crypto signal providers. You can also look at the history and note the signal provider's monthly pip profit and other metrics.
Get to know the best covered call stocks to buy now.
List of Crypto Signal Providers in 2023
We have compiled a list of Crypto Signal Providers that can help you in selecting the best ones for your portfolio:
Sr. #
Crypto Signals Providers
Price
Signal / Forecast Frequency
1
Elliott Wave Forecast
Start 14 day trial. Subscription starts from $99.99/month
Several times a day.

1-hour chart and 4-hour charts, daily & weekly time-frames.

2
Signals Blue
Starts from £229.99/ month till £ 899.99-lifetime package
Multiple times in a day
3
Crypto Alarm
Starts from $279/month till $999 for lifetime package
Multiple times in a day
4
Fat Pig signals
0.5 ETH for 3 months

0.75 ETH for 6 months

1.25 ETH for 12 months

1-3 signals per day
5
Universal Crypto signals
Starts from $66/month to $1200 for 12 months
1-5 times per day
6
Verified Crypto Traders
Starts from $99/month to $999 for 12 months
No set frequency
7
4C Trading
Starts at $60/month
5-10 times a week
8
Crypto Classics
Starts at $199/month to $1799 for 12 months
2-3 times a week
9
Crypto Rand

Starts from $19.95

3 signals per week

10
Rocket Wallet

Starts from $90

1-3 signals daily

11
Blockchain sparrow signal

Starts from $15

NA

12
Cryptosignals.org

Starts from $48

2-3 signals a day

13
CQS Premium

Starts from $10

Daily

14
HIRN Crypto

Starts from $35

NA

15
Learn 2 Trade

Starting from GBP 40 /month

3 – 5 signals daily

16
BeinCrypto Community

Free

NA

17
Zignaly

Free

No set pattern

18
Whaletank

0.01 BTC for two months, 0.02 BTC bi-annually, and 0.05 BTC for two years

More than four signals per week

19
2Moon

$297 per month, $397 quarterly, $597 every seven months, and $997 for a lifetime a package

More than 5 signals per week

20
Crypto Signals Guru

Beginner €198 for 30 days; Superior is €498 for 30 days; Pro €798 for 180 days

Every Day

21
MyCryptoParadise

From $999 per month, $3,690 per six months, and $5,369 per year for Binance VIP signals

9 research-based crypto signals per day
Elliott Wave Forecast is a very popular name in the crypto world. It is known for using blue boxes for trading. Blue Boxes are high-frequency and high probability inflection areas that are based on a relationship of sequences, cycles and calculated using Fibonacci extensions. In a blue box, both buyers and sellers agree in direction of the next move for 3 swings at least. These provide great entry points with a well-defined risk to enter the market in accordance with the ongoing trend.
The key features of Elliott Wave Forecast Trade Signal include:
Frequent chart updates. 1 Hour charts updated 4 times a day. 4 Hour charts updated 5
times a week. Daily and weekly charts updated over the weekend.
Live analysis sessions
Daily / Weekly videos
Signals based on High probability / Low risk blue box trading areas.
Live chat room support
Educational videos

Read more:
2. Signals Blue
Signals Blue is one of the best crypto signal providers in the market. This platform is an excellent option for traders. Even if you are new to the crypto world and use any trading and crypto broker, this platform will give you access to the trading system for both veteran traders and mentors. This means you can not only use Signals Blue to buy and sell but also gain an advantage by getting training with proposed trainers.
Below is a sneak peek of its signal chatbox:
Key features of Signals Blue:
Flexible working hours of the team as the team operates from different time zones – Europe and North America
AI-based tools used for tracking the cryptocurrency market and capture all the potential anomalies
Signals published is supported by analysis and expert advice
The service is tailored for beginners and experts, both
Dedicated Support from the team
The success of Signals Blue can be identified from the fact that they have an accuracy rate of 91.07%, as of March 2021. This impressive success rate qualifies Signals Blue amongst the best-paid crypto signals provider. Give a read to a list of the Best NFT Stocks that can earn you great returns if you invest in them today.
Read: Best Gold Trading Signal Providers.
3. Crypto Alarm
Crypto Alarm is a Telegram crypto signal provider. Their team of 11 analysts is tracking the performance of cryptocurrencies. The analysis of cryptocurrency by the Crypto alarm team is based on:
Chances of development of the digital currency
Investment risk
Forecasted/expected growth or decline
A trade signal takes just about 5 minutes to reach potential investors. This time frame includes the analysis of the cryptocurrency and the analysts researching the probability of an improvement. Crypto Alarm stands out because of its fast-paced work and is amongst the best crypto signal provider.
Read: Best stock signals and providers.
4. Fat Pig Signals
Fat Pig Signals is a crypto trading Telegram group. This name has been part of the trading world for quite a while and has managed to stay on the top till today. Fat Pig Signals base their trading signal on pure analysis. They do a detailed analysis of the cryptocurrency market and then issue reports which are sent via telegram. Based on the signals send via telegram, investors/users make their trading decisions.
The analysts at Fat Pig Signals stress upon the fact "Never put all your eggs in one basket". Hence their signals help traders diversify their portfolio which further assists them in reducing the risk of losing huge amounts of money. Their service aims to offer the best cryptocurrency market studies, technical analysis, and signals.
Fat Pig Signals Telegram VIP channel is for all paid users. The type of signals shared here includes Altcoin signals and Ethereum, Ripple, Litecoin, BCash, and BTC signals. These signals are backed by detailed analysis reports which tell what positions they occupy and why.
Here is a snapshot of the trading signals Fat Pig Signals issue:
The above results show the maximum variation of the specified digital currency. The percentages reflect the maximum possible potential gain.
5. Universal Crypto signals
Universal Crypto signals were founded in 2018. After a successful launch of the free crypto trading telegram channel, they created the paid premium channel. Universal Crypto Signals have a dedicated premium channel for Altcoins trading and Margin/Leveraged trading along with other top cryptocurrencies. In addition to it, their premium channel comes with a premium TRollbox where investors/users can post/discuss trade ideas and queries. The analysts at Universal Crypto Signal have their trading strategy. This self-developed strategy is their key to success and their USP. Their strategy is to give accurate trade signals with precision in all kinds of market conditions. Universal Crypto Signals no doubt is amongst the best crypto signal channel.
The key features of Universal Trading Signals are:
Well experienced team
Own developed trading strategy
Easily understandable setup
Fully automated trading signals which use the Cornix Trading Bot
No compromise on quality
Well known for their Unique Cryptomarketcap Analysis
Provide the trade setup with the best perfect entry
Read more:
6. Verified Crypto Traders
Verified Crypto Traders is a very prominent name in the Crypto world. They are well known for their astonishingly accurate crypto signals. Their reports about the bearish and/or bullish trend in the market are very valuable for traders/investors in understanding the market and what to expect in near future.
The team of Verified Crypto Traders uses 2 main strategies in all their analysis:
Breakout Strategy – This strategy is focused upon quicker scalp trading in shorter periods. It comes in handy for rapid-fire breakout trades.
DCA strategy – This strategy is focused upon stable and safe growth for trading accounts. It is mainly used for swing trades with select targeting of entry/exit points
The key features of Verified Crypto Traders are:
All plans come with FREE Auto-Trading
Technical Analysis and trade ideas shared and updated weekly
Extreme valuable and informative coin recommendations. These recommendations are backed by fundamental analysis, technical analysis, and market sentiment
Short, medium, and long-term buy signals
Provide tracking with Cornix audit log
Diamond Reports – These are also called undervalued crypto gems
Also read: Best Day Trading Stocks
7. 4C Trading
4C Trading is a team of cryptocurrency pioneers. They aim to be the world leader in crypto bot trading, therefore, 4C Trading plans to build the best automated crypto trading platform technology can develop. 4C Trading is one of the best crypto signal providers in the market. It will not only assist you in growing your money but will also help you increase your knowledge about the crypto world along with trading courses.
4C Trading offers its users/investors simple yet very important thing:
Transparent & User-friendly Crypto Trading
Customer-Centric Education aimed at better trading
Latest AI algorithms for High Net Worth Trading
Customizable Bots trading crypto
In addition to the above feature, 4C Trading also offers the below services to its users/traders:
Trading courses that educate you upon how to build your wealth
Automated SMART Bots that trade BTC, ETH, and LINK on the Binance exchange
Webinars and streams with market leaders and experts
Secure dashboard for your portfolio, protected by the latest encryption technologies
Direct communication with traders and experts
Read more:
8. Crypto Classics
Crypto Classics is one of the prominent names in the Crypto World which provides the best crypto trading signals. It originated in the Forex world before the start of Bitcoin but quickly adapted to the new market. It has a network of more than 3000 users today.
Their USP is their communication. In today's digital world where communication is limited to messaging, the team of Crypto Classics welcomes phone calls from all users and is readily available to solve all queries through phone calls. Crypto Classics is amongst the best crypto signal provider based on its history and USP.
The key features of Crypto Classics:
Friendly and responsible team
Transparency regarding your payments and trades
Up to 80% in the signals provides
Simple and easy to use platform for both pro traders and beginners
9. Crypto Rand
Crypto Rand Group is a paid professional group with a huge number of traders who seek expert advice and crypto signals. Crypto Rand analysts also provide detailed analyses on various crypto instruments and currencies. The popularity of Crypto Rand has increased to the level that the capacity of accommodating traders is always full. Often traders are put on waiting list when they show interest in becoming a member.
Crypto Rand services include:
Team of 8 people ready to help and guide traders

Frequent market analysis updates all along the day

Public signals with the best trading setups and opportunities

Articles and news filtered and commented daily by experts

Content and lessons adapted according to the trader's level of knowledge.
Crypto Rand offers multiple plans, for investors which are tailored to provide a new degree of assistance as they grow through them. Plans are as follows
At $19.95/ month you get three updates per week which include:
Full review of Bitcoin

Big and mid-caps altcoin index

Lessons and examples

Leverage setups

News
At $200/month you get everything you need:
Lessons

Technical Analysis

Newsletter/Recap

Investment Opportunities

Leverage Setups

Discussion Channels

Job Offers Access

Teacher Room Access

Signals

Leverage Setups On Demand

Direct Support Line

Coin Calls
Crypto Rand also conducts live session to inform its members about the market situation, with the potential scenarios while highlighting all the major moves/news in the crypto and stock markets. In addition to it also provides one-to-one mentorship which is about custom-tailored tuition about technical analysis. Crypto Rand has earned immense popularity in the crypto world and is undoubtedly one of the best crypto signal providers.
10. Rocket Wallet
Rocket Wallet is another popular crypto signal provider which is knows for the way its VIP members are treated. Its VIP member base get detailed insights about the current market situation. Rocket Wallet provides a moderated VIP Chat group for discussions about ongoing signals, trends, or general questions about cryptocurrencies and the moderator team tries to leave no questions unanswered.
The VIP service of Rocket Wallet consists of 3 different channels:
The VIP Signals Channel

: It contains all signals posted by the trading team 

The VIP Updates Channel

: It provides regular updates on open signals and the current market trends.

The VIP Insights/Tips Channel

: It allows members to learn about trading techniques.
The free telegram group of Rocket Wallet signals currently holds 35,000 members. Around 1-3 signals are posted every day which can even increase to 5. Since the focus is on providing information and knowledge that is useful and practical, it is possible that some days might go without any signal. A monthly report is issued at the month end which verifies the past performances of the crypto signal provider. 
The crypto signal provider has the following subscription services:
Lifetime membership for $1300

One year membership for $700

Six-month membership for $390

Three-month membership for $220

One month membership for $90.
In order to evaluate their services, investors can purchase the one-month subscription at $90. Rocket Wallet has earned its name as one of the best crypto signal providers and has reached 1000 VIP members by April 2021. This gives all the more reasons to invest in their subscription services.
11. Blockchain Sparrow Signals
Blockchain Sparrows Signals uses both machine learning algorithms and human expertise to send crypto signals to traders through an AI-based platform. The goal of the developers of this crypto signal provider is to take down the barriers in global finance by using new crypto technologies powered by AI. Through artificial intelligence, subscribers of this signal provider can make successful trades.
The Crypto signal provider is using multiple scalping strategies which include Elite Waves, Harmonic, VSA, Volume Profile, and AI to provide free signals to its members.
Blockchain Sparrows BCS Features:
Reliable and safe trade

Artificial intelligence algorithm that determines the percentage of entry into the deal and the appropriate entry time.

24/7 technical support.

Monitor positions by professional analysts and successful traders.

Users have control for positions size, positions no. etc.

Capital protection in case the market fluctuates.

Trading pairs BTC & USDT
They have recently succeeded to close 4493 signals in profit which are 94.85% signals using AI algorithm. The subscription package starts from $15 and its is a great deal for a service that provides AI based crypto signals.
12. Cryptosignals.org
CryptoSignals.org is a team of highly trained traders that have been trading the cryptocurrency market since 2014. Through a combination of in-depth technical analysis, AI algorithms, and fundamental research – CryptoSignals.org is constantly looking for trading opportunities for its members. Cryptosignals.org provides three VIP signals every week to its members which are equipped with complete technical analysis.
They offer four different subscription plans:
At £35/month (roughly $48) they offer 

2-3 Signals Daily

82% Success Rate

Entry, Take Profit & Stop Loss

Amount To Risk Per Trade

Risk Reward Ratio

At £65/ quarter (roughly $90) they offer the same services as above but at a discounted rate

At £95 semi-annually (roughly $132) they offer the same services as above but at a discounted rate

At £175/ quarter (roughly $243) they offer the same services as above but at a discounted rate
For beginners this is an excellent platform as it educates its members along the way. They have a three-step procedure:
Understand the market

– They educate the member the craft of technical analysis which means advanced research on cryptocurrency pricing trends through a wide variety of indicators. 

Gain our skill set

– They help traders of all skill-sets.

Trade with profit

– Through Cryptosignals.org investors learn to trade in a risk-averse manner
Cryptosignal.org is an excellent crypto signal provider with great views from its members. They have excellent free services for all and paid services for its members. At such an affordable price, members can learn to manage their finances better. Get to know the list of crypto mining companies that are leading the industry.
13. CQS Premium
CQS premium is a paid platform for crypto trading signals. CQS premium provides qualified signals for trading.
Crypto Quality Signals offers two Premium packages:
CQS Premium Gold

 (Priced at $30/month) offers 
Exchanges BINANCE, BITTREX, BITMEX, HUOBI, KUCOIN, POLONIEX, OKEX, DERIBIT and BYBIT.

Daily short term signals

Daily mid term signals for great profit within a few weeks (depending on market)

Portfolio advice and personal support

Separate channels for each exchange

Channel for resulting reports

Channel for short term signals

Channel for News and alerts

Channel for BITCOIN and Technical Analysis

Channel for Margin trading signals

Premium chat group

Integrated Cornix Telegram trading bot (free for two weeks, purchased separately later)

Integrated ProfitTrading App for Android (purchased separately)

Integration with other trading bots (CryptoHopper, Crypto-PHP, Zignaly, Nefertiti, Anny De Crypto and 3Commas)

 
CQS Premium Silver

(Priced at $10/month) offers 
Exchanges BINANCE, BITTREX, BITMEX and HUOBI

Daily short term signals

Daily mid term signals for great profit within a few weeks (depending on market)

Channel for resulting reports

Signals from Telegram bot

Integrated Cornix Telegram trading bot (free for two weeks, purchased separately later)

Integrated ProfitTrading App for Android (purchased separately)

Integration with other trading bots (CryptoHopper, Crypto-PHP, Zignaly, Nefertiti, Anny De Crypto and 3Commas)
In addition to the above paid signals, CQS Premium offers free scalping for traders. CQS supports numerous trading bots and platforms such as Cryptohopper, Zignaly, Cornix, and 3 commas, to name a few. At such low price, CQS Premium is a great crypto signal provider.
14. HIRN Crypto
HIRN Signals is run by a team of experienced, professional traders that share Crypto Trading Signals. They use artificial intelligence (AI) for better and more accurate predictions, to gain better profits. Moreover, their aim is to provide excellent customer service hence they continuously optimize their signals based on changing market conditions which benefits members by giving them better profits with less risk.
Their services start from $35 and offer a variety of signal and trade advices which include:
HIRN FTX Snipper shots

HIRN Crypto Futures

HIRN Premium BTC

HIRN Crypto VVIP

HIRN Premium USDT

HIRN Crypto VIP
HIRN has a very detailed blog section. It includes important updates about the crypto signals they issue. Some of the technical blogs are restricted to paid members. HIRN Crypto signal provider is a great investment at the mentioned price. The wide range of services enables investors to better manage the investments of their choice.
15. Learn 2 Trade
Learn2 Trade is very popular for its forex signals but also offers accurate crypto signals. It has a team of professional traders who have over 15 plus years of market experience. This platform has over 20,000 plus traders.
Learn2 Trade offers:
Daily Technical Analysis

Mobile and Telegram alerts on every signal

24/7 chat with pro traders

Free crypto education program for everyone. 

The team of financial analysts provides signals after analyzing over 80 technical indicators 

Provides daily news updates about what's happening in the cryptocurrency market. 

Multi-lingual support.  
Their VIP crypto signals offer a 76 % success rate and have more than 2500 members.
Its telegram group offers a 76 % success rate and has more than 15,000 members.
One of the drawbacks of this trading platform is that it offers no automated trading bot. this slows down the overall process. Also, there is no record of past VIP group performances.
Also read:
16. BeinCrypto Community
BeinCryptoCommunity is run by the popular news outlet BeinCrypto. The platform offers crypto signals from the industry's finest group of experts who has in-depth knowledge of the market. Backed by a crypto media outlet, the users of this platform have the advantage of receiving regular updates about the crypto market through the Telegram channel.
This platform offers:
In-depth knowledge and informative materials 

Customer Support from their team of experts

The signals are backed by research from the trading analysts and the financial 

Social trading
One of the biggest advantages of this platform is that it is free. And it offers adequate information about the market which is highly advantageous for beginners. But the signals provided are shared in the telegram group instead of a channel and there is no consistency in the signal ratio which makes it highly unpredictable for users.
17. Zignaly
Zignaly offers one of the most unique and attractive signal trading platforms. The users of this platform follow professional traders and can copy their trade signals. Under the profits sharing offered by Zignaly, investors put money into a fund with an experienced trader. The investors will receive a proportionate amount of the trader's profits. The trader will receive a success fee.
The traders can pick a professional signal provider from Zignaly's pool of traders and enjoy the benefits without the hassle of research and market knowledge. The signals are visible to all upon which the traders act. 
Zignaly has over 430,000 users and around $ 120 million in assets under management. Moreover, it has a trading volume of $ 5.6 billion. The website claims to connect its investors with the top digital asset managers.
18. Whaletank
Whaletank offers adequate crypto signals to its users to help them execute successful trades in the volatile market. Whaletank has the advantage of offering reliable crypto trading signals along with a trading management system. Here the traders are educated about the basic dos and don'ts in trading. Whaletank usually offers crypto signals for the long term but it also caters to those traders who are looking for short and medium-term trade ideas
Whaletank offers both free and premium membership. Premium membership has access to stronger signals and HODL portfolio. 
The paid signals are shared on Telegram.
Whaletank offers: 
24/7 customer service

Risk management analysis helps you determine keeping in mind the risk acceptance of the trader.
A unique offering of Whaletank which also not always works in the favor of the platform is that it only accepts payments in the form of BTC. And the number of BTC is always changing as the price of bitcoin is not stable.
19. 2Moon
Moon has developed quite a name for itself in the crypto space. Established in 2017, 2Moon has to date offered more than 2133 crypto trading signals to its clients.
2Moon claims to offer a signal with a real chance of huge gains. The team of analysts is professionals in their fields. What's interesting is that they have good social and professional contact. As a result, the analysts often have good knowledge of what's going on in the market and what to expect of it in the near future. This leads to the team giving out accurate signals the majority of the time, hence guaranteed profits.
The team takes pride in its method of gathering research. They keep track of all currencies that are about to accelerate in value. The analysis they offer enables its users to carefully examine and identify cryptocurrencies that achieve very high profits. The team of 2Moon bases everything on their developed scheme: that is understanding the market and how it reacts.
This signal provider has a professional support team. The team is always available to respond to all inquiries and queries in the shortest possible time. 2Moon has been providing successful crypto trading signals. But the advantage of using this platform is that it also provides information about upcoming ICO a few days before the launch date which is a good value addition to the user's portfolio.
One of the drawbacks of this platform is that it does not educate the users about crypto. So, if you are seeking crypto education with signals, this is not the platform for you.
20. Crypto Signals Guru
Crypto Signals Guru regularly provides crypto signals to its users. The team of analysts is the project base and is part of the team. They are fully at the subscribers' disposal. The team tracks analyze and discuss many cryptocurrencies. But trades only those which have a promising future. They give out signals within seconds of executing trades on the market.
Crypto signals Guru offers:
Special reports and opportunity analyses on crypto

ICO analyses in addition to crypto analyses

Available 24 hours a day the dynamic support system in which we will answer all your queries.

Guarantee of 2 to 5 highly analyzed crypto signals per day with the highest potential for profit

Signals containing targets in which to sell purchased cryptocurrency, stop-loss values that may secure positions, and deadlines for signal implementation (short, mid, long)

Analysis of cryptocurrencies and projects in the ICO phase as well as interesting information and news from the world of crypto that may affect the price of currencies
21. MyCryptoParadise
MyCryptoParadise is a team of four successful traders with special expertise in technical and fundamental analysis. Their experience has taught them a good understanding of the Crypto Markets and how to profitably trade them. Hence, the signals they give out lead to profitable trades. The team offers consistent signals and provides exclusive personal coaching as well.
Their traders are strategically positioned in different parts of the world. This allows them to keep a check on the live markets around the clock. The accuracy of the calls combined with their coaching and trade strategies makes MyCryptoParadise the best trading community.
Other features: 
VIP chatroom 

Free Telegram trading groups for Binance, Bitmex, and ByBit trading.

Signals are generated through technical and fundamental analyses using expertise tools and experience.

Risk-classified signals: very safe, risky, very risky
Conclusion
The above list of crypto signal providers, has been finalized after scrutinizing multiple factors. Each signal provider have their unique selling point. They are contributing something different hence they are amongst the top picks. Moreover, the criteria for the list of providers is based on independent review of customer support, value for money, availability, quality of service, customer happiness, trading strategy and other factors. The ease of use and support offered to investors make them the top choice of investors.
The list of providers were researched by Shayan who is an experienced freelance researcher on Financial Markets.. All products listed were reviewed based on the aforementioned criteria and solely based on his independent views and opinions.
Disclaimer: None of the information published in this article should be construed as investment advice. Article is based on author's independent research, we strongly advise our readers to always do their due diligence before investing.
You may also like reading
Back