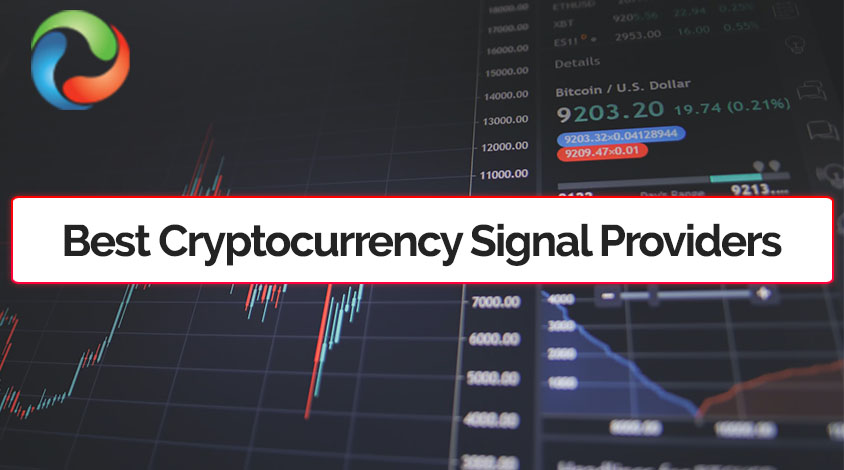 Crypto Trading Signals are trading ideas used for the analysis and tracking of a particular currency. Trading signals indicate the right time to buy or sell a cryptocurrency at a specific price. The crypto market is flooding with crypto trading signal providers. Therefore, choosing one of the best signal provider is the key to better trade in the crypto market.
There is no guarantee of success but a good trading signal provider will contribute to your financial security. One of the key benefits of trading signals is that they will provide valuable trading data to you. This will help you manage your investment in a better way. Signal providers help you learn how to make use of stop losses, set targets at the right time and the suitable time of entry and exit to maximize profits.
There are a few crucial parameters that you as an investor should look into before selecting a signal provider. These parameters are listed below:
Financial – They are both free ad paid signal providers. You can choose according to your requirement. With free signal providers there is always a chance that you are not dealing with an expert. And investing your money upon their advice is risk you are taking with your money. Using paid crypto signal provider is highly recommended.
Time frame – Trade takes place at four different time frames during the day: day traders, position traders, resellers, and swing traders.
Performance – By comparing average profit pips with lost pipes on you can get an idea about the overall performance of the signal provider Moreover, also look out for the crypto trading signal issuance ratio and actual transactions taking place.
Trading strategy – Different signal providers use different kinds of strategies, so choose according to your need. The best crypto trading signal service generally uses fundamental and technical analysis.
Win Rate – Always choose a signal provider with a reasonable win rate. A signal provides claiming a perfect win rate is surely fake and we would suggest you stay away from them
Reputation – Always check reviews and do your research to understand the reputation of crypto signal providers. You can also look at the history and note the signal provider's monthly pip profit and other metrics.
We have compiled a list of Crypto Signal Providers that can help you in selecting the best ones for your portfolio:
Sr. #
Crypto Signals Providers
Price
Signal / Forecast Frequency
1
Elliot Wave Forecast
Free 14 day trial. Subscription starts from $99.99/month
Several times a day.

1-hour chart and 4-hour charts, daily & weekly time-frames.

2
Signals Blue
Starts from £229.99/ month till £ 899.99-lifetime package
Multiple times in a day
3
Crypto Alarm
Starts from $279/month till $999 for lifetime package
Multiple times in a day
4
Fat Pig signals
0.5 ETH for 3 months

0.75 ETH for 6 months

1.25 ETH for 12 months

1-3 signals per day
5
Universal Crypto signals
Starts from $66/month to $1200 for 12 months
1-5 times per day
6
Verified Crypto Traders
Starts from $99/month to $999 for 12 months
No set frequency
7
4C Trading
Starts at $60/month
5-10 times a week
8
Crypto Classics
Starts at $199/month to $1799 for 12 months
2-3 times a week
Elliot Wave Forecast is a very popular name in the crypto world. It is known for using blue boxes for trading. Blue Boxes are high-frequency and high probability inflection areas that are based on a relationship of sequences, cycles and calculated using Fibonacci extensions. In a blue box, both buyers and sellers agree in direction of the next move for 3 swings at least. These provide great entry points with a well-defined risk to enter the market in accordance with the ongoing trend.
The key features of Elliot Wave Forecast Trade Signal include:
Frequent chart updates. 1 Hour charts updated 4 times a day. 4 Hour charts updated 5
times a week. Daily and weekly charts updated over the weekend.
Live analysis sessiosn
Daily / Weekly videos
Signals based on High probability / Low risk blue box trading areas.
Live chat room support
Educational videos

2. Signals Blue
Signals Blue is one of the best crypto signal providers in the market. This platform is an excellent option for traders. Even if you are new to the crypto world and use any trading and crypto broker, this platform will give you access to the trading system for both veteran traders and mentors. This means you can not only use Signals Blue to buy and sell but also gain an advantage by getting training with proposed trainers.
Below is a sneak peek of its signal chatbox:
Key features of Signals Blue:
Flexible working hours of the team as the team operates from different time zones – Europe and North America
AI-based tools used for tracking the cryptocurrency market and capture all the potential anomalies
Signals published is supported by analysis and expert advice
The service is tailored for beginners and experts, both
Dedicated Support from the team
The success of Signals Blue can be identified from the fact that they have an accuracy rate of 91.07%, as of March 2021. This impressive success rate qualifies Signals Blue amongst the best-paid crypto signals provider.
3. Crypto Alarm
Crypto Alarm is a Telegram crypto signal provider. Their team of 11 analysts is tracking the performance of cryptocurrencies. The analysis of cryptocurrency by the Crypto alarm team is based on:
Chances of development of the digital currency
Investment risk
Forecasted/expected growth or decline
A trade signal takes just about 5 minutes to reach potential investors. This time frame includes the analysis of the cryptocurrency and the analysts researching the probability of an improvement. Crypto Alarm stands out because of its fast-paced work and is amongst the best crypto signal provider.
4. Fat Pig Signals
Fat Pig Signals is a crypto trading Telegram group. This name has been part of the trading world for quite a while and has managed to stay on the top till today. Fat Pig Signals base their trading signal on pure analysis. They do a detailed analysis of the cryptocurrency market and then issue reports which are sent via telegram. Based on the signals send via telegram, investors/users make their trading decisions.
The analysts at Fat Pig Signals stress upon the fact "Never put all your eggs in one basket". Hence their signals help traders diversify their portfolio which further assists them in reducing the risk of losing huge amounts of money. Their service aims to offer the best cryptocurrency market studies, technical analysis, and signals.
Fat Pig Signals Telegram VIP channel is for all paid users. The type of signals shared here includes Altcoin signals and Ethereum, Ripple, Litecoin, BCash, and BTC signals. These signals are backed by detailed analysis reports which tell what positions they occupy and why.
Here is a snapshot of the trading signals Fat Pig Signals issue:
The above results show the maximum variation of the specified digital currency. The percentages reflect the maximum possible potential gain.
5. Universal Crypto signals
Universal Crypto signals were founded in 2018. After a successful launch of the free crypto trading telegram channel, they created the paid premium channel. Universal Crypto Signals have a dedicated premium channel for Altcoins trading and Margin/Leveraged trading along with other top cryptocurrencies. In addition to it, their premium channel comes with a premium TRollbox where investors/users can post/discuss trade ideas and queries. The analysts at Universal Crypto Signal have their trading strategy. This self-developed strategy is their key to success and their USP. Their strategy is to give accurate trade signals with precision in all kinds of market conditions. Universal Crypto Signals no doubt is amongst the best crypto signal channel.
The key features of Universal Trading Signals are:
Well experienced team
Own developed trading strategy
Easily understandable setup
Fully automated trading signals which use the Cornix Trading Bot
No compromise on quality
Well known for their Unique Cryptomarketcap Analysis
Provide the trade setup with the best perfect entry
6. Verified Crypto Traders
Verified Crypto Traders is a very prominent name in the Crypto world. They are well known for their astonishingly accurate crypto signals. Their reports about the bearish and/or bullish trend in the market are very valuable for traders/investors in understanding the market and what to expect in near future.
The team of Verified Crypto Traders uses 2 main strategies in all their analysis:
Breakout Strategy – This strategy is focused upon quicker scalp trading in shorter periods. It comes in handy for rapid-fire breakout trades.
DCA strategy – This strategy is focused upon stable and safe growth for trading accounts. It is mainly used for swing trades with select targeting of entry/exit points
The key features of Verified Crypto Traders are:
All plans come with FREE Auto-Trading
Technical Analysis and trade ideas shared and updated weekly
Extreme valuable and informative coin recommendations. These recommendations are backed by fundamental analysis, technical analysis, and market sentiment
Short, medium, and long-term buy signals
Provide tracking with Cornix audit log
Diamond Reports – These are also called undervalued crypto gems
7. 4C Trading
4C Trading is a team of cryptocurrency pioneers. They aim to be the world leader in crypto bot trading, therefore, 4C Trading plans to build the best automated crypto trading platform technology can develop. 4C Trading is one of the best crypto signal providers in the market. It will not only assist you in growing your money but will also help you increase your knowledge about the crypto world along with trading courses.
4C Trading offers its users/investors simple yet very important thing:
Transparent & User-friendly Crypto Trading
Customer-Centric Education aimed at better trading
Latest AI algorithms for High Net Worth Trading
Customizable Bots trading crypto
In addition to the above feature, 4C Trading also offers the below services to its users/traders:
Trading courses that educate you upon how to build your wealth
Automated SMART Bots that trade BTC, ETH, and LINK on the Binance exchange
Webinars and streams with market leaders and experts
Secure dashboard for your portfolio, protected by the latest encryption technologies
Direct communication with traders and experts
8. Crypto Classics
Crypto Classics is one of the prominent names in the Crypto World which provides the best crypto trading signals. It originated in the Forex world before the start of Bitcoin but quickly adapted to the new market. It has a network of more than 3000 users today.
Their USP is their communication. In today's digital world where communication is limited to messaging, the team of Crypto Classics welcomes phone calls from all users and is readily available to solve all queries through phone calls. Crypto Classics is amongst the best crypto signal provider based on its history and USP.
The key features of Crypto Classics:
Friendly and responsible team
Transparency regarding your payments and trades
Up to 80% in the signals provides
Simple and easy to use platform for both pro traders and beginners
Conclusion
The above list of crypto signal providers, has been finalized after scrutinizing multiple factors. Each signal provider have their unique selling point. They are contributing something different hence they are amongst the top picks. Moreover, the criteria for the list of providers is based on independent review of customer support, value for money, availability, quality of service, customer happiness, trading strategy and other factors. The ease of use and support offered to investors make them the top choice of investors.
The list of providers were researched by Shayan who is an experienced freelance researcher on Financial Markets.. All products listed were reviewed based on the aforementioned criteria and solely based on his independent views and opinions.
You may also like reading
Back