What is HFT?
High-frequency trading is a method of fast-paced algorithmic trading​ that uses computer programs to potentially initiate many trades at once or millions of trades per day. What makes High-frequency trading unique is its trading technique. This method makes use of a very short time frame, sometimes seconds, and takes in micro profits many times a day, sometimes every minute.
High-frequency trading is usually practiced by large financial institutions because it requires powerful computers, ultra-high-speed internet, and complex algorithmic trading software. This type of trading aims to benefit from the smallest changes in prices. High-frequency trading makes money from the difference arising in demand and supply of financial instruments while making use of arbitrage and speed. Moreover, these trades make money by taking advantage of the opportunity window and have nothing to do with the performance of the company. Our lives are all technologically driven today. Therefore, technology companies are in focus for investors and offer great tech stocks to invest.
The algorithm used in HFT can place orders in multiple exchanges and markets. Also, the algorithm controls the schedule of placing buy/sell orders at the market. These algorithms study the real-time data feeds, pick all trading signals, identify appropriate price levels, and then place trade orders once they can pick on an opportunity.
Advantages of High-Frequency Trading
Good for Large Trades
One of the most valuable advantages of High-Frequency Trading is that it allows traders to sell large positions. Since this type of trading is based on the algorithm which operates at the back end, the sell order is broken down into smaller trades. These small trade positions have a comparatively smaller impact on the price than a large trade. As these smaller trades not only reduce the transaction costs but also, reduce the impact on the market sentiment considerably. Get to know the best long term stocks to buy now.
Increased Liquidity
With high-frequency trading, the number of trades, both buy and sell, rises substantially. Trades are executed at a faster rate and the volume of trades significantly increases. Therefore, it leads to a highly liquid market.
Lower Cost
Algorithm trading runs on software and does not require human assistance. This type of trading reduces manual labor and their expense.
The current year brings new hopes for all investors. Go through a list of top buzzing stocks which are expected to grow in 2023.
Smaller Bid-Ask Spread
The speed at which High-Frequency trading is executed increases the liquidity of the market. This increased liquidity causes the bid-ask spread to decline. This ultimately makes the market more price efficient.
Price Efficiency
Since algorithm trading can process and execute a lot of information in a short time, High-Frequency trading improves the overall efficiency of the market because large trade volumes can shrink price spreads faster.
A Competitive Market
The use of technology forces financial institutions to innovate and further improve trading methods. This increases the competition within the investor world and security exchanges. It is always suggested to choose the best signal service provider for trading who is transparent, reliable, and focuses on long term business relations with its clients.
Risks of High-Frequency Trading
Along with the benefits, there are multiple concerns with High-Frequency Trading.
Increased Systemic Risk
High-frequency Trading poses a huge risk to overall financial markets. Since all financial markets across the globe have strong inter-linkages, these algorithm-based trading can transfer shocks from one market to other at a very fast speed, thus amplifying systemic risk.
The high speed of HFT can result in millions in losses due to one faulty algorithm and that too in a very short period.
With the demand for AI technology increasing, investor interest in Artificial Intelligence stocks has also increased.
Huge Losses
Super-efficient algorithm trading can worsen the volatile and erratic behavior of the market. An example of this is that many investors place a stop order at a price that is 5% away from the current trading price. If the market drops for no reason, these stop losses would be triggered leading towards disaster. `
Investors can Lose Confidence in Market Dynamics
One of the prime reasons an investor invests money in stocks is his faith in the free-flowing market and its dynamics. Since HFT has the power to change the market in more than one way, investors might start resisting investing their money.
Market Manipulation
High-Frequency traders can easily manipulate the market if they want to. Since HFT has the power to alter the market dynamics, traders can take advantage of it and change the direction of the market in any direction they choose.
Blue Boxes as High Frequency Trading Areas
We at Elliott Wave Forecast use Blue Boxes which are High-Frequency areas and are based in a relationship of sequences, cycles and calculated using extensions. We refer to them as High Frequency trading areas, mainly because at Blue Boxes majority of the times, both buyers and sellers agree in direction of the next move for 3 swings at least and hence why they present high probability and low risk opportunities to enter the market in the direction of the trend.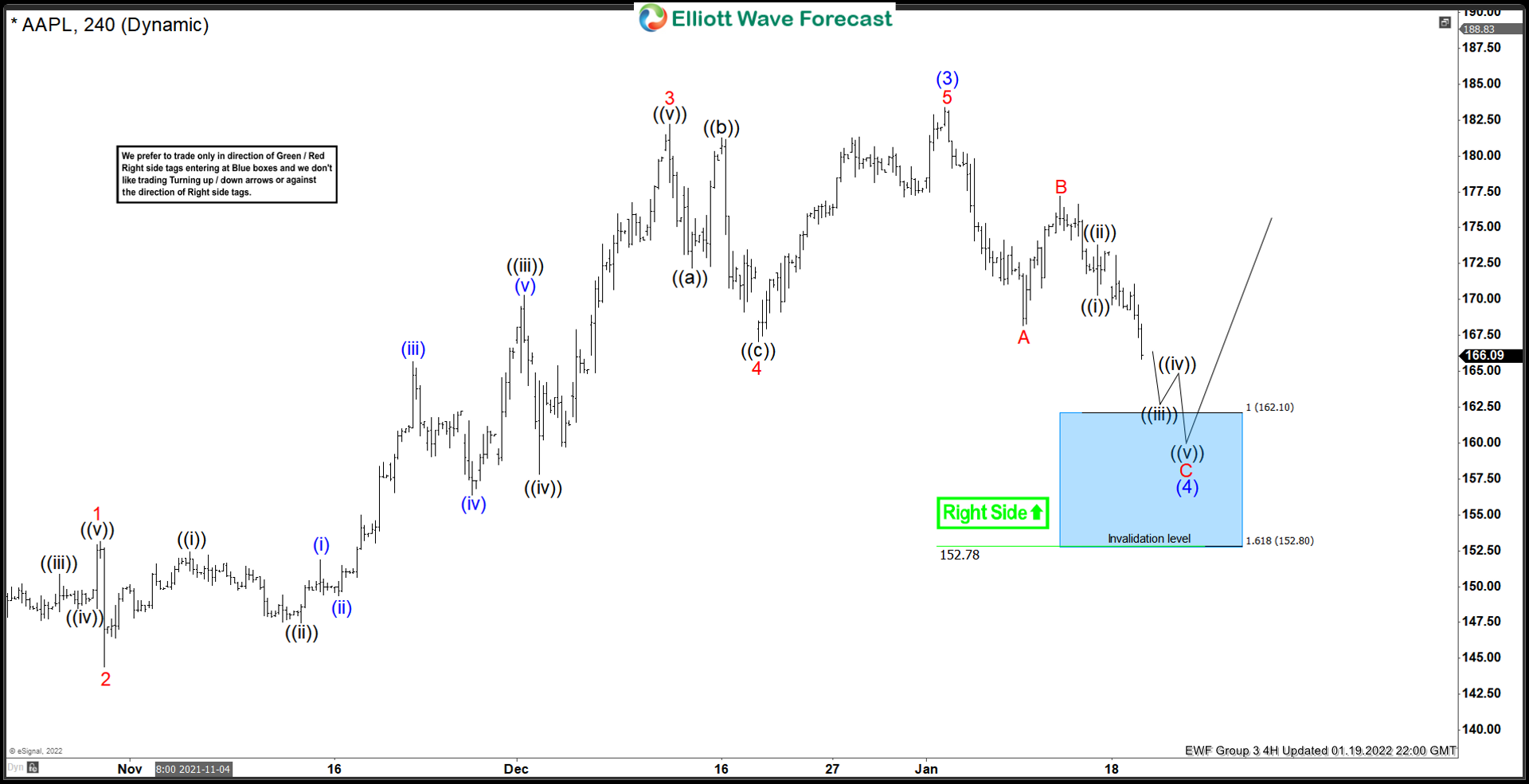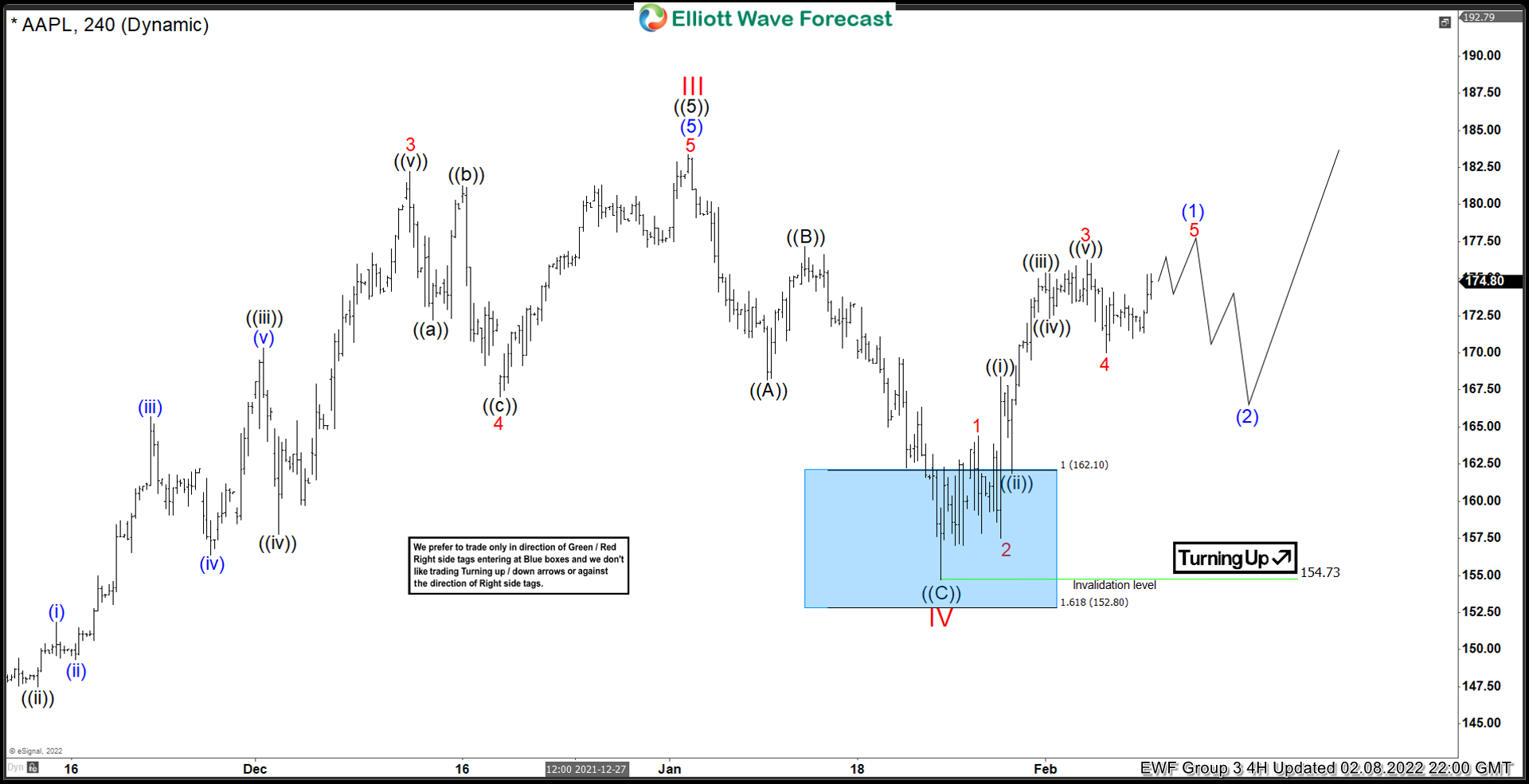 The Flash Crash of 2010
On May 6, 2010, a market crash occurred which was titled the Flash Crash. During this market crash, leading US stock indices, including the Dow Jones Industrial Average, S&P 500, and Nasdaq Composite Index plummeted and recovered within an hour. On this day high volatile behavior was experienced by all types of securities, including stocks, futures, options, and ETFs. Checkout some of the best oil and gas ETFs to buy now.
Although the market indices recovered partially, on the same day, the flash crash erased almost $1 trillion in market value. As per the investigation report, the market experienced extreme turbulence on the day. A single sell order of an extremely large number of shares of E-Mini S&P contracts and subsequent aggressive selling orders executed by high-frequency algorithms triggered the massive decline in market prices. The market which was already undergoing a negative trend was further escalated by the huge sell order.  
The high volatility eventually led to many high-frequency traders halting their trades. Moreover, the trading of E-Mini S&P contracts was paused to prevent further downfall in its decline. Eventually, when trading resumed, the prices stabilized. Also, the market started recovering and prices of many securities returned to their previous levels.
The investigation results of the Flash Crash of 2010 concluded that high-frequency traders played a significant role in the crash.  The buying and selling of huge volumes of shares resulted in high-level price volatility in the market.
Go through a list of crypto mining companies that are leading the industry.
High-Frequency Trading Strategies
Here are the main high-frequency trading strategies:
Market Making Strategy
Market-Making strategy is the easiest and simple way to profit from High Trading Frequency. In this strategy, 2 bid and ask trades are placed and the investor earns money from the bid-ask spread. Get to know some of best gaming stocks to invest in now.
Low-Latency Arbitrage
Latency is the time needed for a signal to be sent and to be received. The lower the latency the faster is the trading. This trading strategy relies on low latency technology. High latency can lead to exploitation of price inefficiencies since the same security is traded simultaneously on two disparate markets. Investing in oil stocks offers great rewards in terms of high returns.
News-Trading Strategies
News Trading strategy is a very common speculative trading method. Macroeconomic news or company-related news creates a series of ups and downs in the market. When given the correct pattern, High-Frequency Trading can process the news faster.
Event Arbitrage
Event Arbitrage benefits from the short-term fluctuations in the market. Whenever a macroeconomic event occurs and/or there is some huge company-related news, the market fluctuates.
Statistical Arbitrage
This strategy benefits from the temporary deviations from important historic statistical relationships of financial assets.
High-Frequency Trading (HFT) Firms
HFT firms generally use private money, private technology, and a number of private strategies to generate profits. The list of some of the best HFT firms are:
Citadel Securities
Citadel Securities is the largest internalizer in Europe by market share and has emerged as one of the most profitable businesses in the world on a per capita basis. It is a privately owned entity. This high-frequency trader (HFT) and market maker, relies on processing up to 37% of all US-listed retail trading volume. Additionally, HFT makes for approximately 50% of the US equity trading volume.
Citadel Securities serve over 1,600 clients. According to recent news, venture capital firm Sequoia Capital and crypto-focused investment company Paradigm had made a $1.15 billion minority investment in it. This has risen the valuation of the company to $22 billion
Flow Traders NV
Flow Traders is a leading global financial technology-enabled liquidity provider in financial products, historically specialized in Exchange Traded Products (ETPs), now expanding into other asset classes. It has a market capitalization of around $Two Sigma Securities $1.15 billion. Its share is trading at $34.6.  in the recent quarterly report, the company reported a Net trading income of €67.1 million (approx. $ 77 million)
Tower Research Capital
Tower Research Capital is a trading and technology company. It specializes in quantitative trading and investment strategies based on proprietary trading algorithms using a statistical methodology to identify non-random patterns in the stock markets. Get to know the best quantum computing stocks.
In the Q3 2021 report, the company reported $3.9 billion in managed 13F securities and a top 10 holdings concentration of 32.39%. Tower Research Capital LLC's largest holding is SPDR S&P 500 ETF Trust with shares held of 1,339,362.
GSA Capital Partners LLP
GSA Capital Partners is a private partnership based in London. It is a hedge fund with assets under management of $ 4.4 billion. In the recent quarterly report, the company reported $ 987 million managed 13F securities. GSA Capital Partners LLP's largest holding is Morgan Stanley with shares held of 54,900.
IMC Trading BV
IMC Trading B.V. provides proprietary trading services. The Company offers derivatives, securities trading services, risk management services, as well as private banking and corporate finance advisory services. IMC Trading has offices in five different countries and operates worldwide.
Jump Trading
Jump Trading is a Chicago-based trading firm with a focus on algorithmic and high-frequency trading strategies. It has over $ 310 million assets under management. Jump Trading, LLC's top holdings are SPDR S&P 500 ETF Trust (US: SPY), SPDR S&P Midcap 400 ETF (US: MDY), SPDR S&P 500 ETF Trust (US: SPY), SPDR S&P 500 ETF Trust (US: SPY), and iShares MSCI EAFE ETF (US: EFA)
As an investor, you need to stay put and wait a while before you can benefit from your investment. Investing in value stocks is a long-term investment.
Maven Securities
Maven is a leading market maker and proprietary trading firm based in the UK. The company reported total revenue of CAD 5,620 in the quarterly report, ending 30 June 2021.
Optiver Holding BV
Optiver is a proprietary trading firm with nine locations across Europe, Asia-Pacific, and North America. It is also recognized as the market maker. Optiver continues to grow its portfolio across financial technology, IT infrastructure, and digital assets. In the recent Q3 2021 earnings report, the company reported $102 billion in 13F securities. Optiver Holding B.v.'s largest holding is SPDR S&P 500 ETF Trust with shares held of 96,486,800.
Trade with confidence with exclusive NIFTY 50 Forecast.
Virtu Financial Inc.
Virtu is an independent, global financial technology company that creates innovative, transparent trading solutions to help reduce the end-to-end cost of implementing investments for investors around the world and delivers liquidity to the global markets. It has a market capitalization of around $3.95 billion and its share is trading at a price of $34.87. As a market maker, Virtu provides deep liquidity in over 25,000 securities, at over 235 venues, in 36 countries worldwide which helps to create more efficient markets.
In the full year 2021 report, the company reported Total revenues of $2,811.5 million and Net income of $827.2 million.
GTS
GTS operates as an integrated trading and technology firm that focuses on securities such as exchange-traded funds, commodities, and financial futures. GTS leverages the latest in artificial intelligence systems and sophisticated pricing models to bring consistency, efficiency, and transparency to today's financial markets. The Electric Vehicle stocks has a great future outlook and is a growing sector.
High-Frequency Trading Software Solutions
Using powerful High-Frequency Trading Software is very important to receive accurate and real-time information. Some powerful HFT systems can offer very low latency speeds so that you can enjoy timely and precise results.
Black Box Trading System
The characteristics of a black box trading system enable investors to carry out their High-frequency trading and earn desired profits. This system functions smoothly throughout the trading process ad automatically executes all the trades.
Once the system is programmed, it will carry out all trades while identifying new trade opportunities.  The traders can easily set the system to their desired trade without actually understanding the technical nature of the system.
Through this system, traders can participate in multiple financial activities, which include stocks and forex.
Automated Invest Bot
Through an automated investment bot system, investors can carry out some quality HFT tools and systems that can be easily be connected to the bank account of the trader. Through this software, a trader can enjoy a seamless trading experience. Once the trader is connected to the system, he/she can utilize the funds for investment according to the profit and loss rules he/she chooses. The system is able to detect some of the best and most profitable trading opportunities based on the trader's requirements.
Lightspeed Trader Application Programming Interface
The Lightspeed Trader Application Programming Interface (API) exposes several libraries within Lightspeed Trader that C++ programmers can use to access Lightspeed Trader's functionality. Users can create dynamic link libraries (DLLs) that can be started from the Lightspeed Graybox Window to perform these functions.
Lightspeed Gateway
Lightspeed Gateway is a fully automated trading system that offers super low latency to the domestic Equity Exchanges, including the NYSE and the NASDAQ stock market. Lightspeed Gateway is completely platforming agnostic and can be used on all major operating systems and programming languages.
By using the stock signals, you can avoid hours of technical analysis to understand the market.
High-Frequency Trading vs Algorithmic Trading
Algorithm Trading
Algorithmic trading revolves around trading decisions based on pre-defined rules set into a computer. It is the type of trading strategy adopted by fund managers to buy/sell a large number of assets.  The advantage of algorithm trading is that it avoids wrong decisions made by fund managers who get swayed by sentiment and emotion. Also, this trading method has the ability to minimize the impact it has on the market by breaking down large positions into smaller trades. 
On the other hand, since the trades are executed based on pre-defined parameters set into the computer, a trader might miss out on many potentially profitable trades that it is not programmed to look out for. Go though a list of the best airline stocks which can give your investment portfolio a huge push upwards.
High-Frequency Trading
As mentioned previously, High-frequency trading uses computer programs to potentially initiate many trades at once or millions of trades per day. The aim is to gain from small changes in prices.
The Difference between High-frequency trading and Algorithm Trading
High-frequency trading allows traders to execute trades rapidly whereas, Algorithmic trading is for long-term trades. Moreover, HFT gives faster profits, and Algorithm Trading is for long-term profits.
Algorithm Trading provides better prices to investors as it is able to execute trades in the best possible ways. Whereas, High-Frequency Trades gives significant profits to investors even on small changes. Cybersecurity stocks have become a high-growth sector and is attracting a lot of investor attention
HFT and Crypto
High-frequency Trades can be applied to cryptocurrency trading. Its scope is similar in crypto trading as in traditional markets. It is worth mentioning that the crypto world is more volatile and is characterized by many opportunities and risks side by side.
One of the most common high-frequency trade practices within the crypto world is called colocation. Colocation is a trading practice that shaves crucial milliseconds from the time it takes to complete a trade. Usually, a trade takes place close to an exchange's data center as possible. In a perfect world, the server is also within the same facility as the exchange, ensuring minimum latency in data transmission
Besides colocation, HFT algorithms are commonly used for arbitrage and short-term trading in cryptocurrency markets.
Check our updates for Dow Jones Forecast.
Applying HFT in Crypto
The main types of high-frequency trading opportunities are:
Arbitrage Opportunities: Crypto arbitrage is the practice of speculating on the price difference of the same cryptocurrency across multiple exchanges. There are some traders which are able to detect this price difference. These traders are known as arbitrageurs. The purpose of arbitrageurs is to equilibrate markets by balancing the prices. No doubt, by using efficient HFT algorithms, traders become the first to take advantage of these price differences.

Market-Making Opportunities: In order to maintain the market, Cryptocurrency exchanges collaborate with market makers who bring liquidity and maintain the market. Their goal is to leverage their algorithms and benefit from the spread.
Get to know the best monthly dividend stocks for 2023.
Current State Of High-Frequency Trading
High-frequency trading algorithms have seen tremendous growth over the past few years. The global HFT market is expected to grow at a compound annual growth rate of 3.5% from 2021 to 2028, as per Grand View Research. The overall size of the HFT market has been estimated to be $387 million in 2020.
No doubt there is a high-level skeptic about this trading approach, many traders are accepting this strategy. Robinhood's CEO defended high-frequency trade practicing by quoting that it yields better prices. 
On the other hand, many traders are taking legal action by filing lawsuits against exchanges that use high-frequency trading.
Ethical Impact
Many professionals criticize High-Frequency Trading. Their point of view is that HFT gives an unfair advantage to large firms and also shatters the balance of the market. 
HFT is unethical when it results in adverse impacts on the market and its abuse for personal benefit to the users. Since High-frequency trading allows financial firms to alter the market by placing non-bona fide trades, the whole market shifts. The huge shift in demand and supply hugely impacts the price of the security. The HFT practicing companies end their trades after 
This trading strategy also puts a lot of small investors at risk, Additionally, it is also not good for investors which are investing for the long term
Conclusion
No doubt High-frequency trading comes with risks and ethical issues. And many traders exploit it which eventually results in other traders suffering. However, along with the positives, HFT comes with its own set of advantages. Its offers short time frames, large trading volumes, automated trading, and unbelievable speed. These attributes lead to the success of every trader. High-frequency trading enables lets traders to be more efficient and strategic.
Disclaimer: None of the information published in this article should be construed as investment advice. Article is based on author's independent research, we strongly advise our readers to always do their due diligence before investing.
You may also like reading:
Back