The Indian rupee (USDINR) is the official currency of India. The rupee is subdivided into 100 paise (singular: paisa), though as of 2022, coins of denomination of 1 rupee are the lowest value in use whereas 2000 rupees is the highest. The issuance of the currency is controlled by the Reserve Bank of India. The Reserve Bank manages currency in India and derives its role in currency management on the basis of the Reserve Bank of India Act, 1934.
Quarterly USDINR Chart December 2022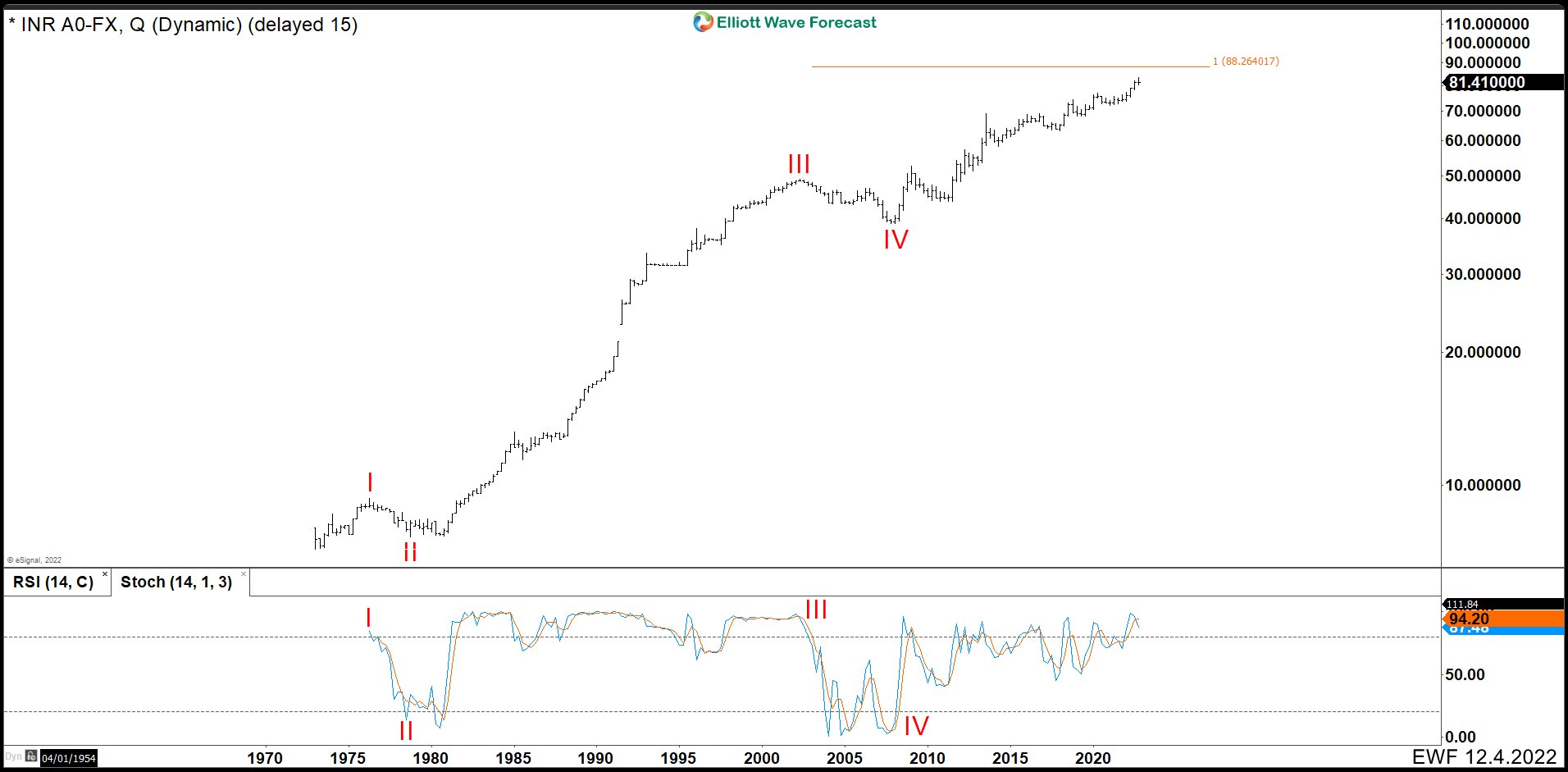 In the quarterly cahrt, we could see USDINR is building an impulse since 1970. Wave (I) ended at 9.35 and pullback as wave (II) finished at 7.66. Then the pair, it had a big rally reached 49.16 as wave III. We could see wave III in the Stoch how in long term kept above 80 until wave IV appeared. Wave IV started at 2002 after Tech's recession and continued until when Housing's recession began.  Since 2008, pair extended the rally from 39.01. It is developing a wave (V) that it looks like is not going to end soon. However, we could see an interesting pullback around 88.26 where it is the equal legs taken from wave III and IV. (If you want to learn more about double correction or Elliott Wave Theory, follow these links: Elliott Wave Education and Elliott Wave Theory).
Monthly USDINR Chart December 2022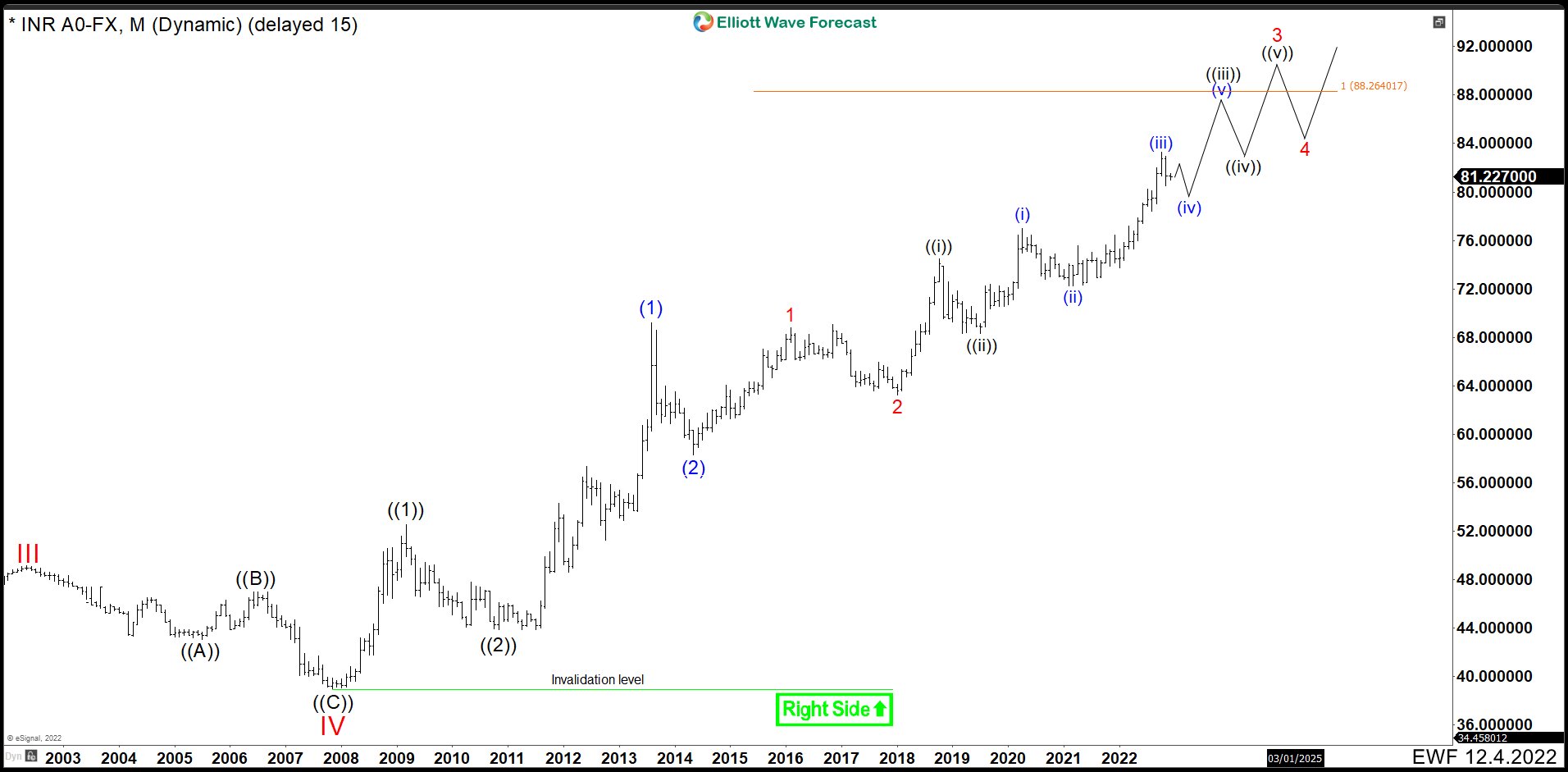 In the monthly chart, we can see that wave ((1)) of V ended at 52.51. Retracement as wave ((2)) of V at 43.88. Since then, the pair has held up in groups of waves 1 and 2 which it should continue to trend. Therefore, the best strategy for the USDINR in the long term, it is to buy dips until it reaches 88.26. From there, wait for a reaction lower to re-enter the market until wave V is completed.
Take 14 Days Trial
Elliottwave Forecast updates one-hour charts 4 times a day and 4-hour charts once a day for all our 78 instruments. We do a daily live session where we guide our clients on the right side of the market. In addition, we have a chat room where our moderators will help you with any questions you have about what is happening in the market.
Let's trial 14 days for only $9.99 here: I want 14 days trial. Cancel Any time.
Back