Silver related symbols including Silver Funds and ETFs have been trading lower since the peak around either 08.06.2020 or 02.01.2021. Most of them have taken a different Elliott wave structure, some have been doing an Elliott wave FLAT like $XAGUSD and some are doing a simple ABC (5-3-5) structure like SIL. The group advanced in five waves since the lows at 03.2020, and as per Elliott Wave Theory after a 5 waves advance, a pullback in three, seven or eleven swings take place. Let's look at the chart below: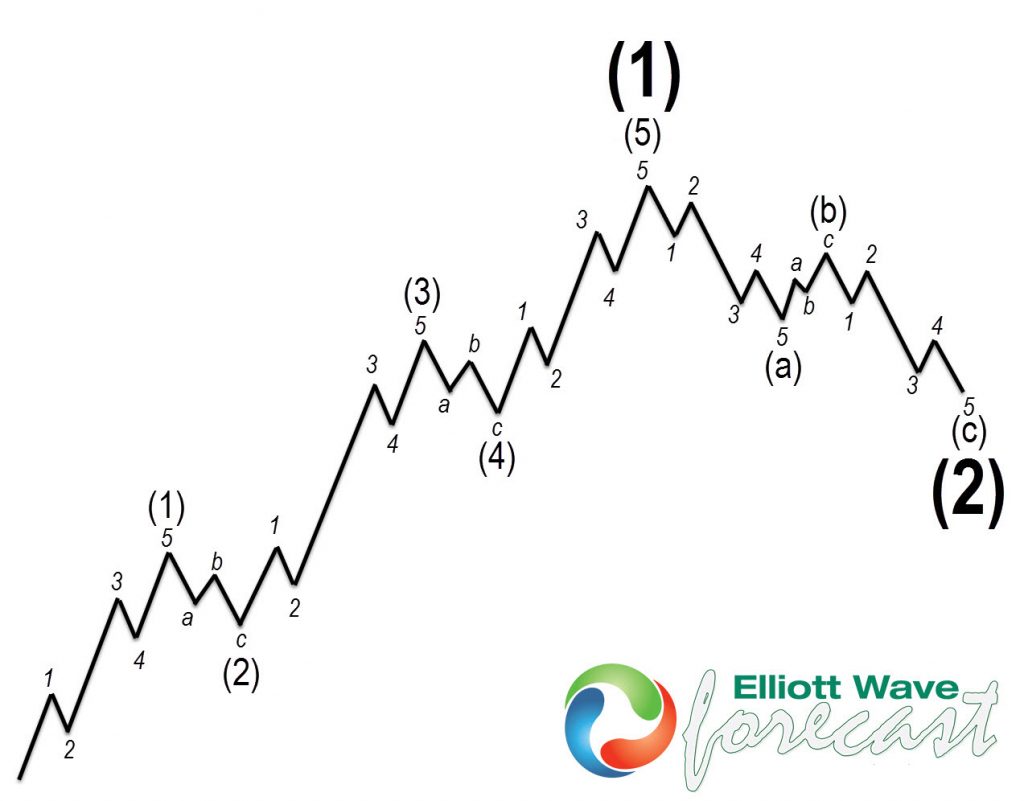 Chart above shows the Famous Elliott Wave Pattern which shows five waves advance and consequently three waves pullback.
SIL (GLOBAL X SILVER MINERS ETF) Daily Elliott Wave Chart
$SIL is showing the above-mentioned Elliott Wave Structure of five waves higher, and then three waves pullback.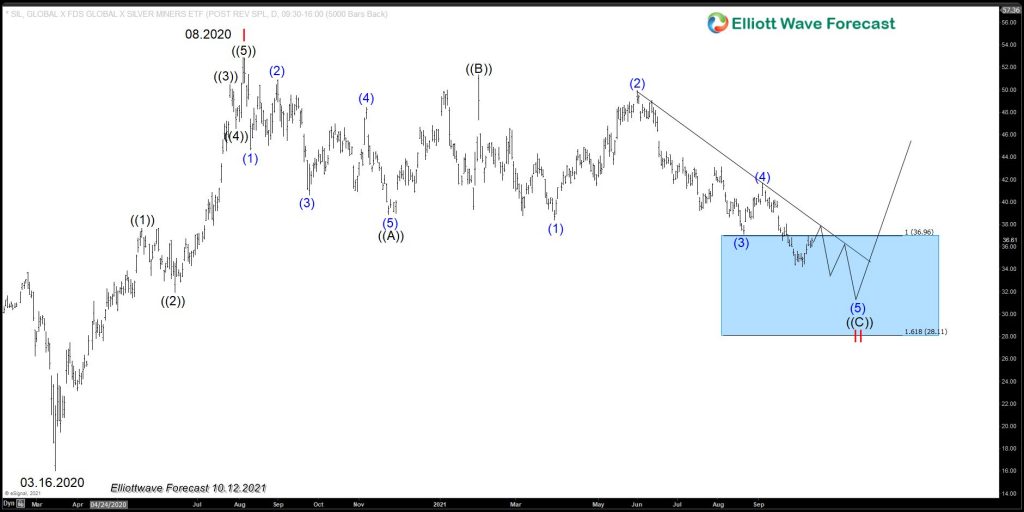 Instrument is showing the advance since the lows at 03.2020 labeled as five waves and also showing the pullback since the peak at 08.06.2020. The subdivisions are clear, and we can see the ABC pullback which has reached the area where buyers are expected to enter the market. The Blue Box area is when most of the times an ABC structure ends provided it stays above the 1.618% Fibonacci extension level. In case, the pullback breaks the 1.618%, then the decline will turn into an impulse which should complete just wave ((A)). Then there should be a bounce in wave ((B)) and another leg lower in wave ((C)) consequently turning into a larger ABC structure.
SIL (GLOBAL X SILVER MINERS ETF) Swing Sequence Chart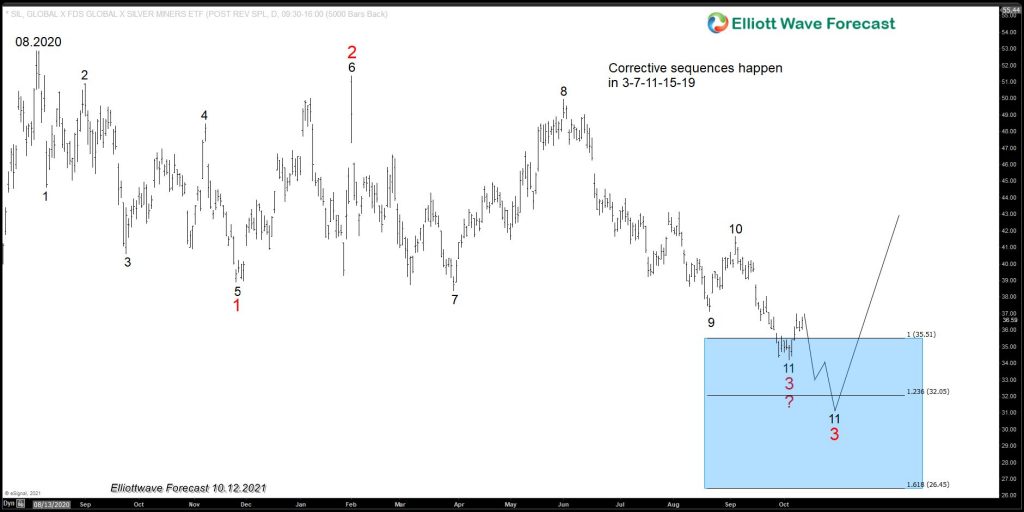 Thee Chart above shows the swing sequence of the decline from the peak at 08.2020. Corrective sequences run in three, seven or eleven swings when correcting. As we can see from 08.06.2020, we see eleven swings in black, and three swings in red to the Blue Box buying area. The moment the Blue Box is reached, the move can end at any moment but as of right now, we do not have any indications of the move being over. We have a very technical and well-defined entry in the ETF but also a very clear warning to Silver ($XAGUSD) shorts. The moment $SIL ends the cycle from 08.06.2021, Silver will end its own correction and a multi-month or a multi-year rally will start.
SIL (GLOBAL X SILVER MINERS ETF) Video Analysis
Back