NIFTY is trading in the powerful super cycle degree wave ((III) and should have further upside in the next few years. The rally started at 2009 low and we believe the cycle will continue until 2020-2022. The minimum target of the cycle is $11507, but it can extend even higher to 12634 area, which is where 1.618 Fibonacci extension within the Grand Super cycle degree will be reached.
We do not see any reason to sell yet, and in contrary, the Index gave us a good long opportunity earlier this year. The Index should continue to make a new all time high, and the right side still remains to buy in 3-7-11 waves back. The following chart shows our view and the video also explains The One Market Concept and how The Index should still trade higher within wave (III).
NIFTY long term Elliott Wave Analysis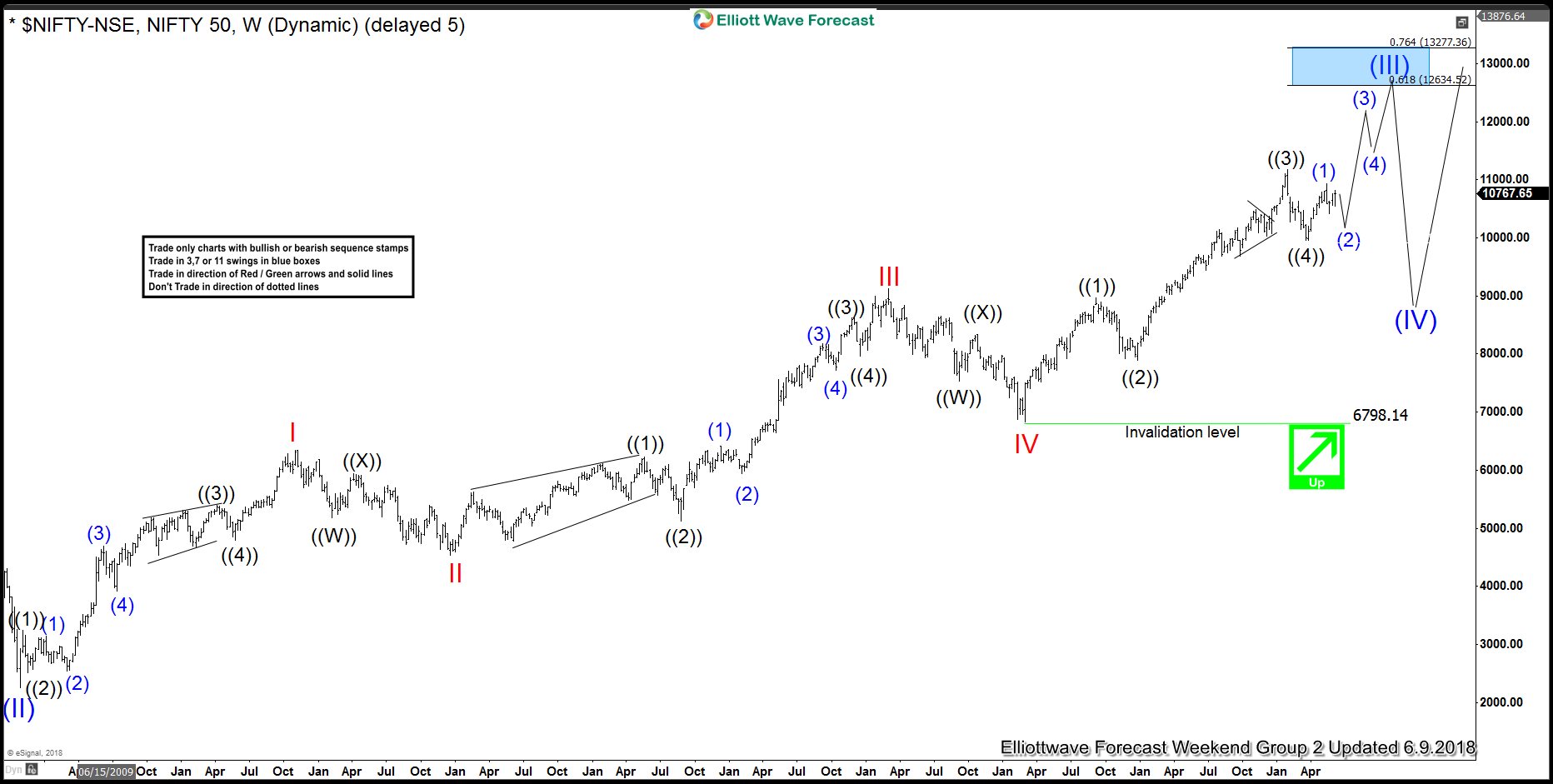 From the chart above, we can see the rally from all-time low is unfolding as an Impulse Elliott Wave Structure. The Index is currently within Super Cycle degree wave (III). The rally to 11171.55 on January 2018 high ended Primary Degree wave ((3)) of V, and the pullback to 9958.55 on March 2018 low ended Primary Degree wave ((4)) of V. While pullback stays above $9958.55, expect the Index to extend higher to $11507-12634 to end Cycle Degree wave V of (III). Then the Index should pullback in Super Cycle degree wave (IV) to correct cycle from 2009 low before the rally resumes. We don't like selling the Index.
NIFTY Video Analysis
If you'd like to get further updates on $NIFTY or other 78 instrument, we offer a 14 days FREE trial, Join us and see the Index view in four different time frames. Click here.
Back