GBPNZD Trade Video Clip from Monday 11/27 Live Trading Room
Early this week we informed members that we have a good trading opportunity in GBPNZD. In the 1 Hour chart 11/28 below, we see there's a bullish sequence stamp on the chart which means that the pair has a chance to extend to a new high. The blue box target for wave ((x)) shows the area where buyers could appear and thus is the buying area. We told members that we like buying dips at the blue box (1.91 – 1.917) for a 3 waves bounce at least if not an extension higher.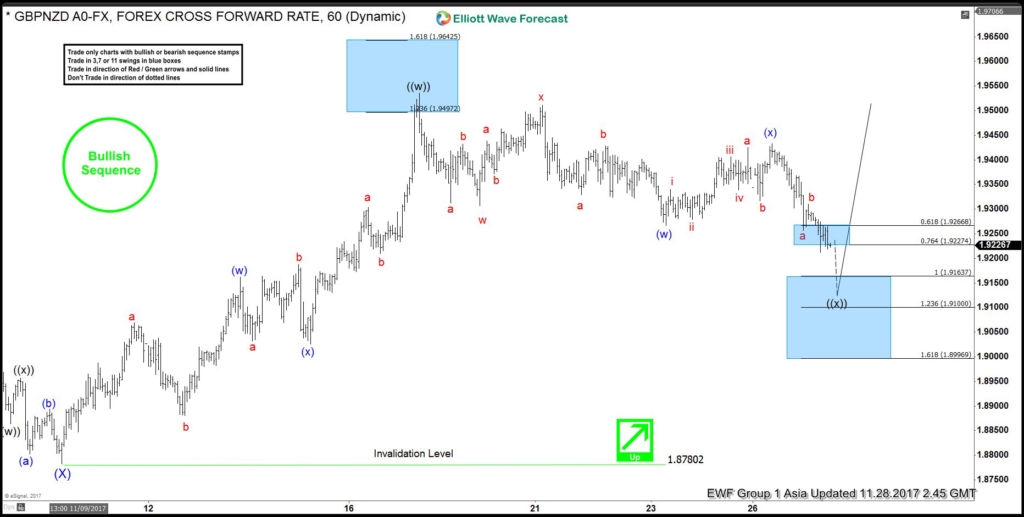 We posted an Intraday Video on Monday 11/27 in the member's area to remind our members about this opportunity:
Then in the Live Trading Room on Monday 11/27, we also discussed about this trading idea as the clip below suggests:
Below is the trading journal for GBPNZD trade
We initially have a 1.992 target, but on Tuesday's Live Trading Room, we changed our target to 1.982 and the trade has a 3.4 Reward to Risk Ratio. We reached our profit target on Friday. With a 2% risk on the trade, the reward for this trade is 2% x 3.4 = 6.8% profit for 650 pips.
We hold Live Trading Room for Group 1 daily at 7 AM EST / 12 PM GMT. Live Trading Room Group 2 starts at 8 AM EST / 1 PM GMT. Join us everyday to get trading idea and learn how to execute trades using our technique of 3, 7, and 11 swing. Take the 14 days TRIAL without any commitment to check our work. You will get access to Live Trading Room, Elliott wave charts for 52 instrument, live sessions, 24 hour chat room, and more today.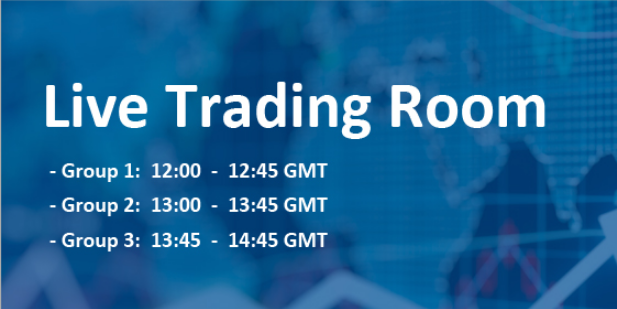 Back