CADJPY Trade Video Clip from 9/7 Live Trading Room
We issued a buy recommendation at 88.73 on Sept 7 Live Trading Room and the trade got filled on Sept 11. On the same day, pair moved in our favor allowing us to create risk free trade and hold the position. We closed the trade today at 0.907 for 197 pips profit. Below is a video clip of our trade recommendation from September 7th Live Trading Room. We always stress risk management and also how to quickly create a risk free trade in our trading execution.
CADJPY Trade on 9/7 Trading Journal
We provide Trading Journal to all of our members who attend Live Trading Room. The Trading Journal provides entry, stop, target, as well as risk to reward calculation. We strictly control risk in all our trades and enter at a "no enemy zone" where we can have the highest probability of at least a reaction move in our favor to create a risk free trade. Below is the CADJPY setup in 9/7 Trading Journal

The original setup was to take the profit at 91.1 for a 2.7 reward:risk ratio. We took our profit at 90.7 today as the minimum target in the lower degree has been reached.
CADJPY 1 Hour Elliott Wave Chart 9/9/2017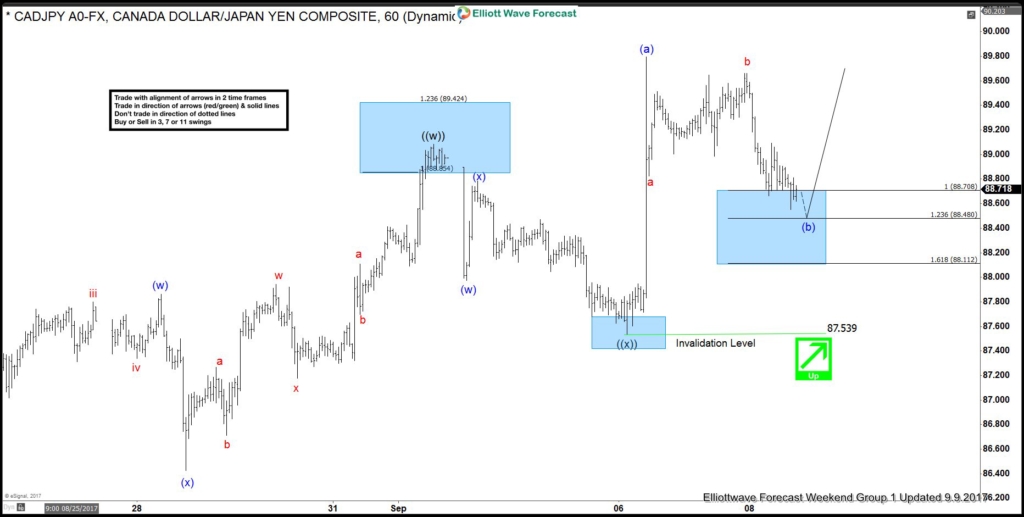 We bought the pair at 88.7 in the blue box when it did wave (b) correction in 3 waves. When the pair rallied to 89.11, we created a risk free position. The trade remains active until today when we close it at 90.7 as it has reached 100% of (a)-(b) like chart below shows:
CADJPY 1 Hour Elliottwave Chart 9/13/2017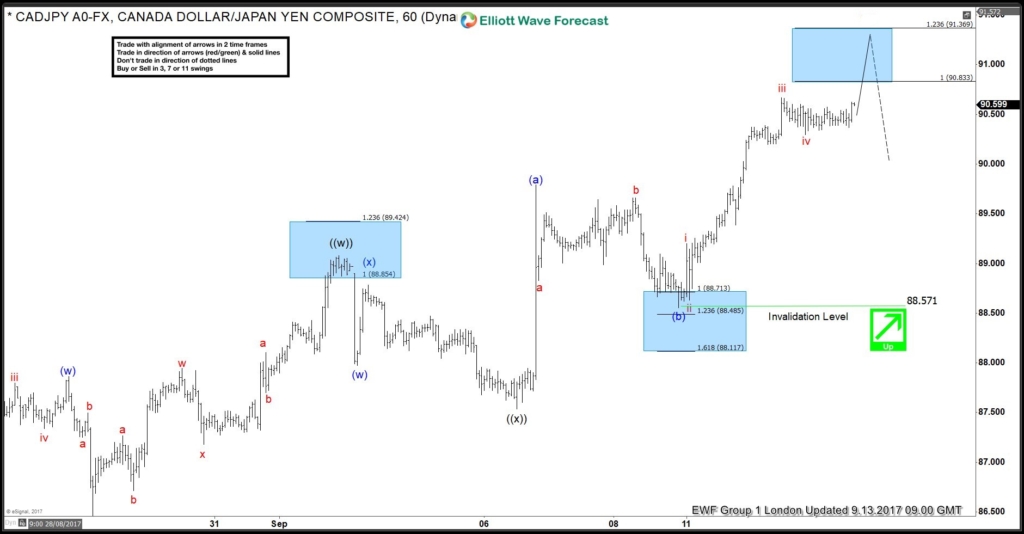 Today pair has reached the blue box at 90.83 – 91.3 which is the minimum target for the pair. Our long position has closed accordingly for +197 pips
We provide precise forecasts with up-to-date analysis for 78 instruments. These include Forex, Commodities, World Indices, Stocks, ETFs and Bitcoin. Our clients also have immediate access to Market Overview, Sequences Report, 1 Hour, 4 Hour, Daily & Weekly Wave Counts. In addition, we also provide Daily & Weekend Technical Videos, Live Screen Sharing Sessions, Live Trading Rooms and Chat room where clients get live updates and answers to their questions. The guidance of ElliottWave-Forecast gives subscribers the wherewithal to position themselves for proper entry and exit in the markets. We believe our disciplined methodology and Right side system is pivotal for long-term success in trading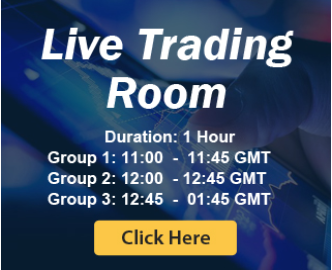 Back