In this article, we will take a look at American Airlines (AAL). Currently, the instrument could be within the process of turning to much higher levels. American Airlines (AAL) was hit with selling pressure during the financial market sell-off in March 2020. Nevertheless, the whole Transportation Sector was already within a correction cycle before Covid-19 Pandemic happens across the world. We at EWF do not pay much attention to fundamentals or events. We understand both of those are used to justify moves in the market, but the Technical always rules the Market. Back in March 24,2020, we presented an article explaining how the dips across the Sector and consequently in AAL was a huge buying opportunity, especially at the Green Box highlighted in the chart.
American Airlines (AAL) Weekly Elliott Wave Update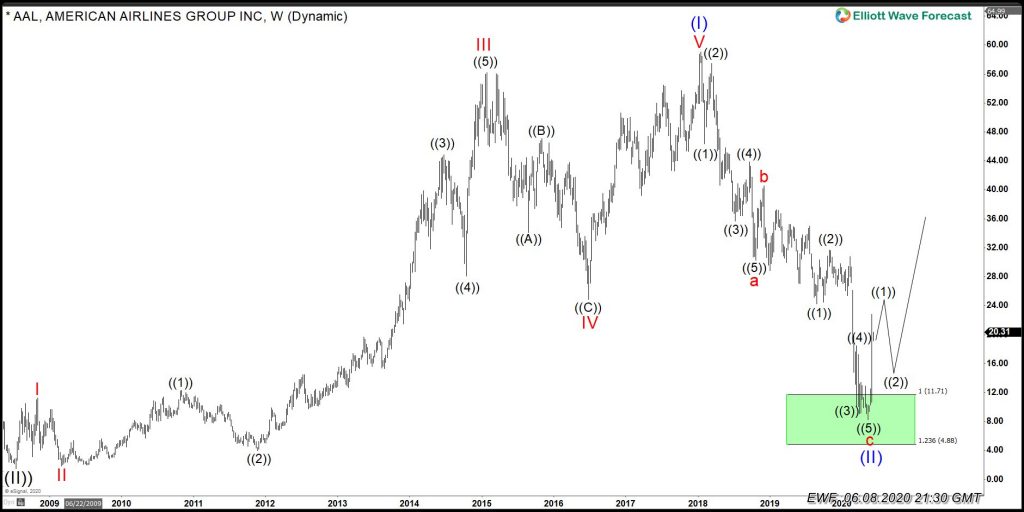 The weekly chart shows that the dip in AAL reached the Green Box. It has since started a recovery that is looking promising at this moment. The reaction higher as of right now is still in three waves. However, if the instrument manages to make another high, then the rally will become five waves. The structure of the rally will then become impulsive. Consequently, this would confirm that the low at the Green Box could already be in place. If AAL continues to extend higher, it could reach the area between $24.00-$26.00 to end the cycle from May low. Subsequently, three waves pullback will follow to correct that cycle, which then will provide another buying opportunity.
American Airlines (AAL) 6.9.2020 4 hour Elliott Wave Update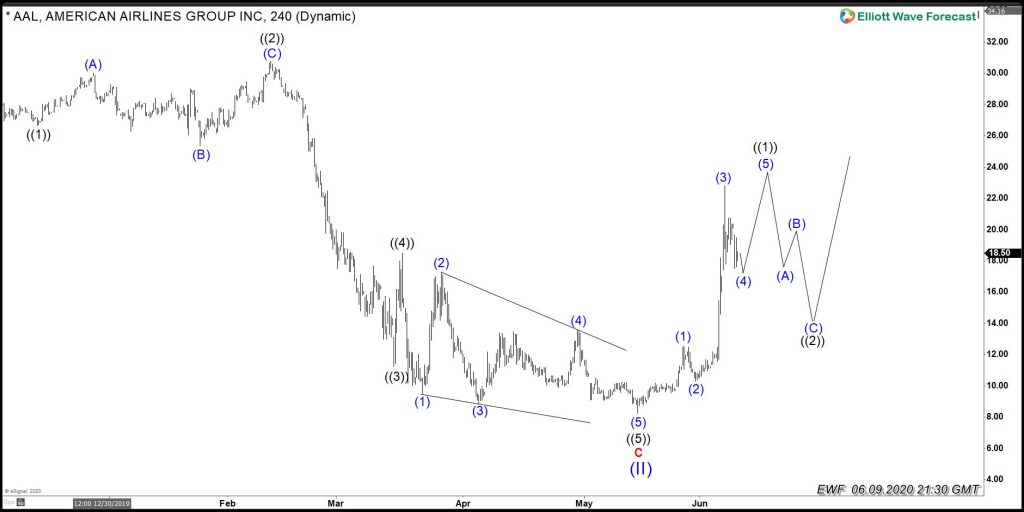 The following video explains the view and how a new Super Cycle degree higher might be in its early stage.  Click here to join our FREE seminar this Friday on June 12, 2020 and see our view of the whole Transportation sector.
Back