Gold (XAUUSD) and Silver (XAGUSD) should be trading higher in 2023 after reacting off the buying areas in 2022. The metals were in a correction over the last two years since 2020, and now they are turning higher. An acceleration higher should happen soon. A trader or investor always needs to know which symbol or instrument will give the best return. The key is determined or analyzed before entering the trade or investment. Here is the Gold Daily chart for members at EWF
Gold (XAUUSD) Weekly Elliott Wave Chart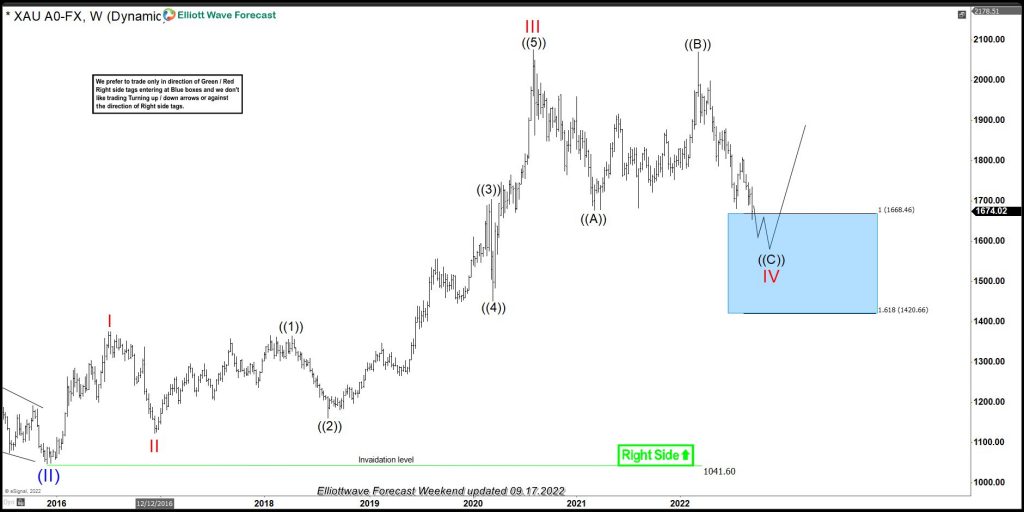 The weekly chart of Gold above shows the buying area (blue box) and the Silver Daily chart for members below also call the turn higher.
Silver (XAGUSD) Daily Elliott Wave Chart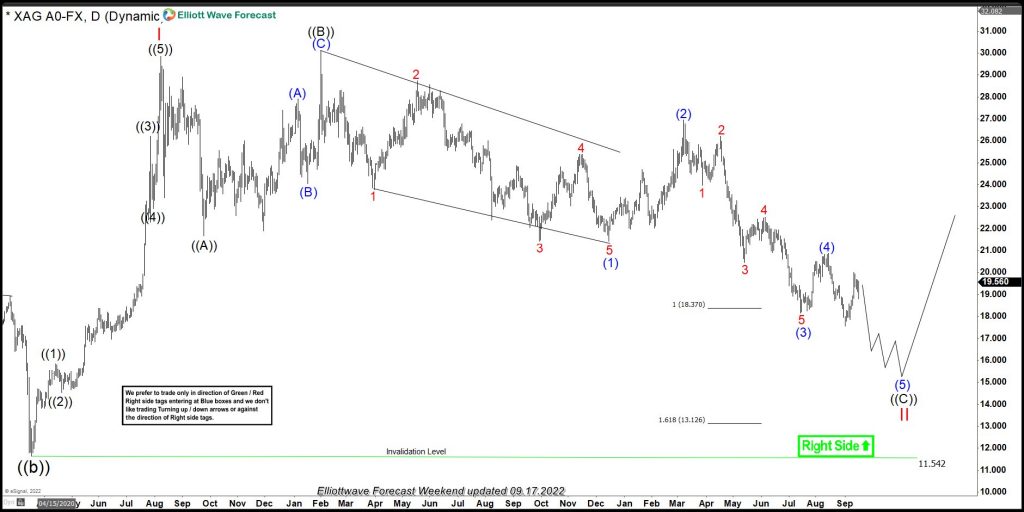 At this moment, Gold has outrun Silver. Since its lows in 2015, it has traded into new All-time highs. On the other hand, Silver was still below its peak in 2011. The reason for this is because of the uptrend in AUG (Gold/Silver ratio). However, as the AUG chart below shows, the Ratio reached the 100% extension within the Grand Super Cycle and turned lower. This made the balance turn in favor of Silver for the years to come.
AUG (Gold-to-Silver Ratio) Monthly Elliott Wave Chart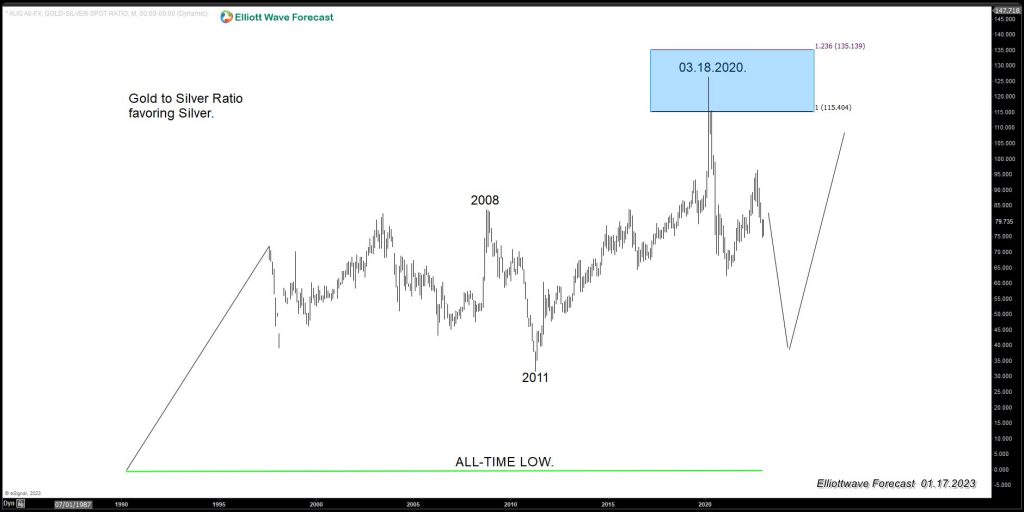 The monthly chart of AUG above shows that the ratio reached Blue Box which is the 100% extension area from the all-time lows. Sellers started to enter the market from the blue box and the idea is a big three waves lower within the Grand Super Cycle favoring Silver.
AUG Weekly Elliott Wave Chart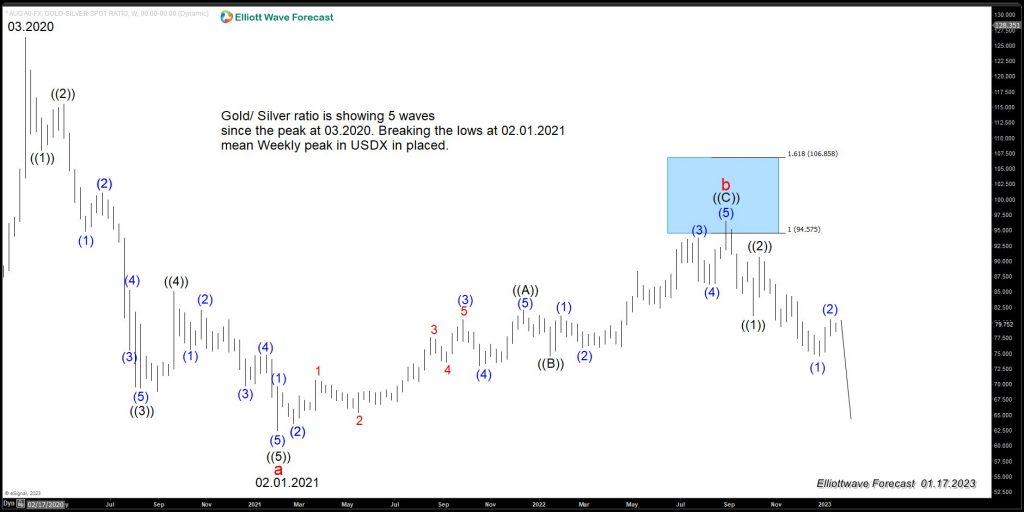 The weekly chart above shows the reaction lower from the monthly Blue Box starting from 03.2020 high is impulsive. The Ratio should keep trading lower after the correction off the lows at 02.01.2021 ends. From the low of 02.01.2021, the instrument did an ABC zigzag correction into another extreme blue box area and turns lower. The next few weeks will be interesting because a break below 02.01.2021 will mean a massive acceleration in Silver to the upside.
The following video explains the view and relates AUG ratio with Gold and Silver ETFs showing how the Gold ETFs have outrun the Silver ETFs since 2015. In conclusion, the Ratio gives clues about which one is a better trade or investment between Silver or Gold. Even when we are now still within a time in which seven swing higher from the lows at 02.2021 still can happen, there is a chance of a break lower which is enough to be long Silver. Time will tell, but without question buying Silver is better than Gold.
Back