We keep mentioning to our members are in our Social Media feeds that blue boxes shown on our charts are High-Frequency areas which are based in a relationship of sequences, cycles and calculated using extensions. When ever market gets a bit volatile like we have seen for the last couple of weeks due to Corona virus fears, many traders start looking for answers and news to decide what to do next, whether to buy or sell, whereas we are always looking for the Blue Boxes and the relationship between Instruments, cycles, and sequences to guide members into the next trading opportunity. Our motto is do not trade the hype, trade the sequences and technical levels. In this article, we would look at a blue box area that we presented in USDCHF forex pair and show the readers how the sellers defended this Elliott wave blue box and what happened next.
USDCHF 4 Hour Elliott Wave Analysis 2.9.2020
Chart below showed the pair ended a cycle from 1.00294 peak at 0.9610 and started bouncing. The initial recovery was in 3 waves and that was followed by a 3 waves drop to hold above 0.9610 low. Then the pair started rallying again and the rally this time appeared impulsive which indicated that pair was working on a 3-3-5 Elliott wave FLAT correction. We expected this corrective bounce to end between 0.9782 – 0.9879 and we highlighted this area with a blue box that we talked about at the beginning. This is the area where we expected sellers to enter the market to resume the decline for a new low or produce 3 waves reaction lower at minimum. In the chart below, we will see how the pair reacted from this blue box area.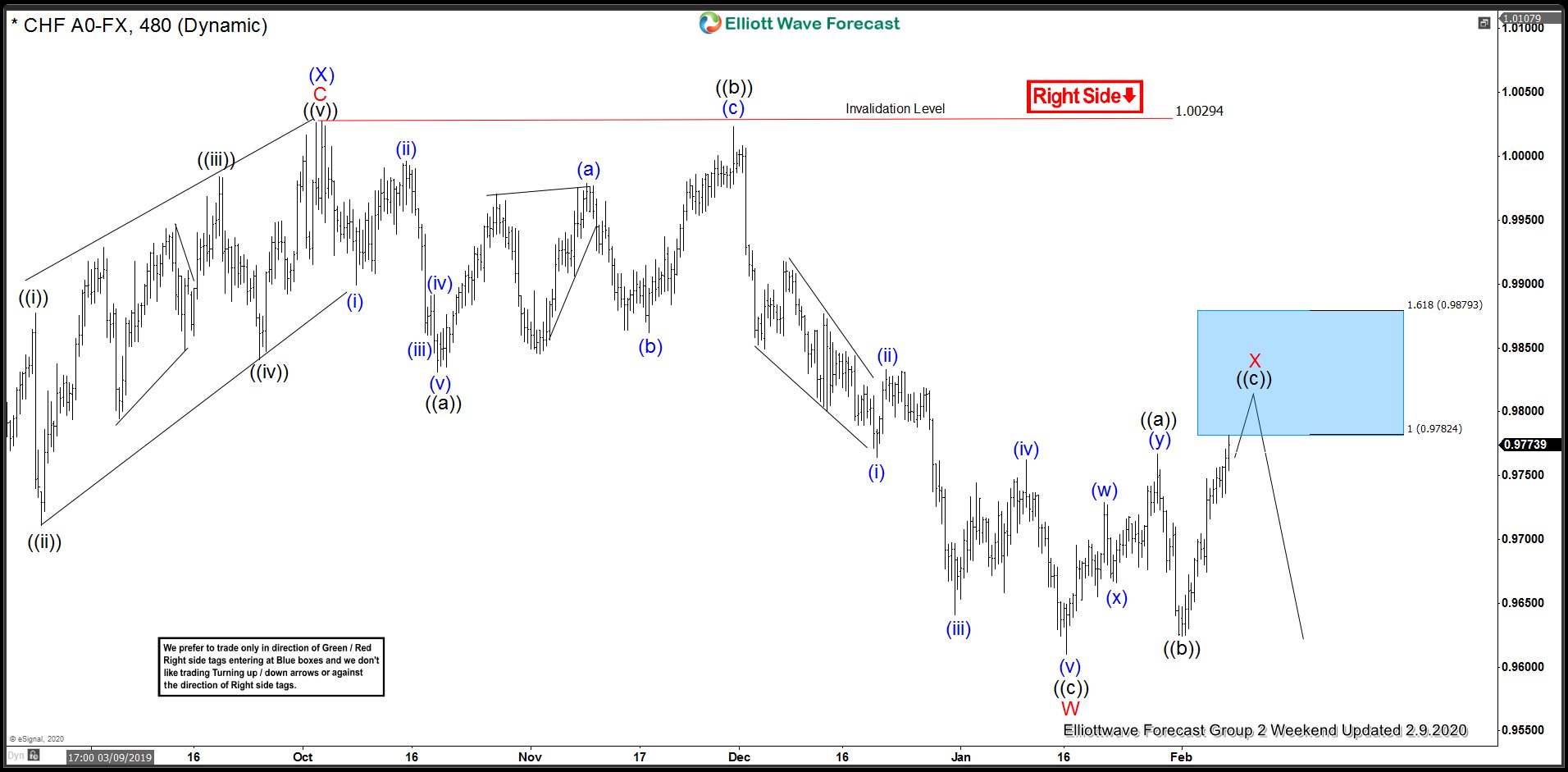 USDCHF 4 Hour Elliott Wave Analysis 3.3.2020
Sellers did appear in the blue box and selling pressure was so strong that pair quickly dropped to a new low below 0.9610 allowing any sellers from the blue box to get into a risk free position. Pair is expected to still fail in the bounces and see more downside toward 0.9431 – 0.9332 area and that's the target area for the sellers which appeared in the blue box between 0.9782 – 0.9879.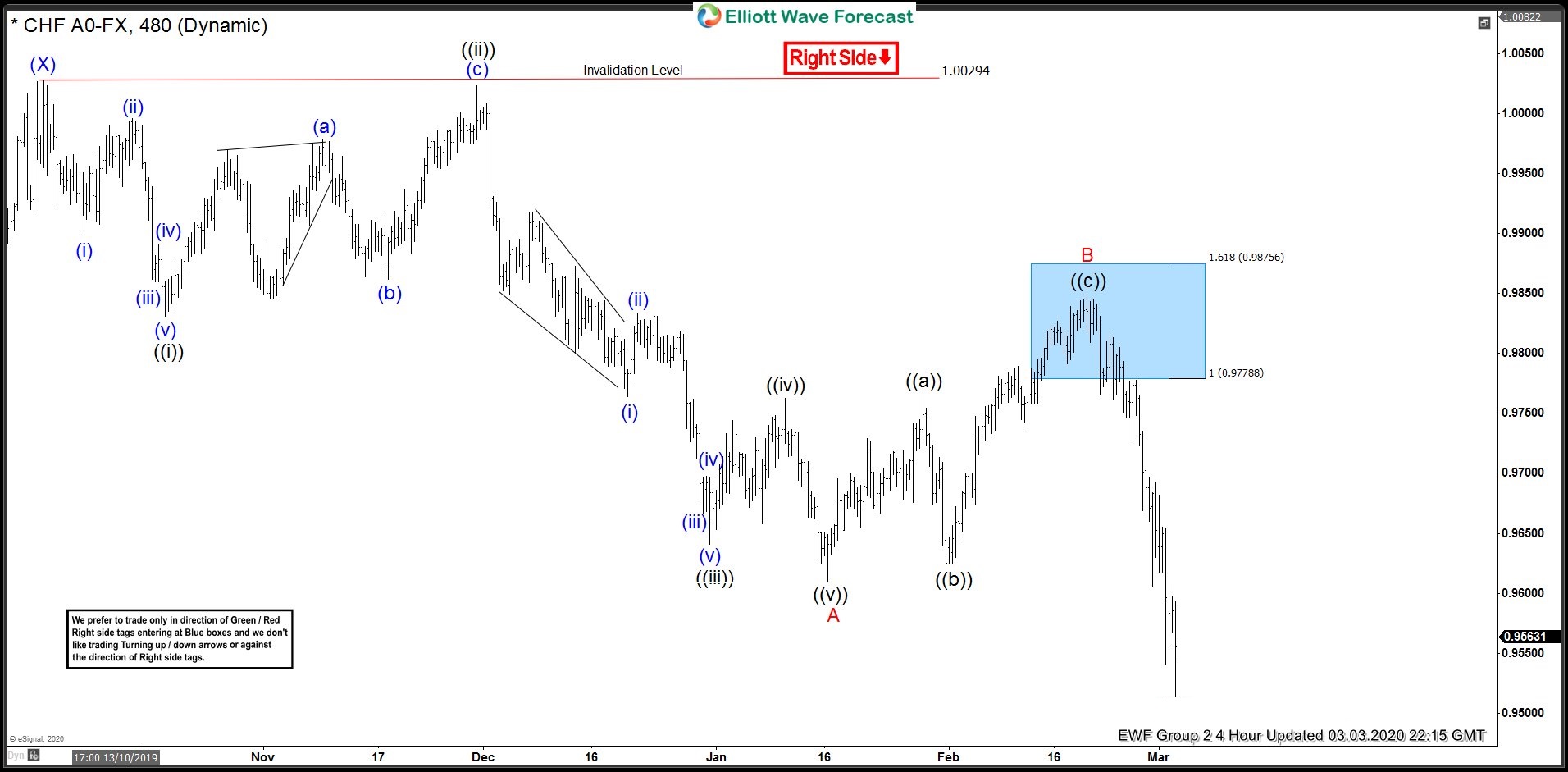 Our Live Trading Room sold the pair in the blue box, below is a clip from the live trading room explaining the trade based on the blue box shown above.
Back