In this blog, we take a look at the price action in Hangseng Index since March 2020. Initial decline from January 2018 peak to October 2018 low was in 3 waves and was labelled as a zigzag to complete wave (w). This was followed by a sharp rebound to 30280 level in April 2020. Index started declining again and the secondary high seen in April 2020 was labelled as wave (x) as can be seen in the chart below.
Hangseng Weekly Chart 8 March 2020
As far as bounces failed below April 2020 peak i.e. wave (x), we expected Hangseng Index to continue lower and make a new low below October 2018 low and eventually extend lower toward the blue box area between 21418 – 15884 before turning higher again. Blue Boxes are High-Frequency areas which are based in a relationship of sequences, cycles and calculated using extensions.They could also be referred to as high frequency trading areas. We expected the correction to end in the blue box and buyers to enter to resume the rally or produce a larger 3 waves reaction higher at least.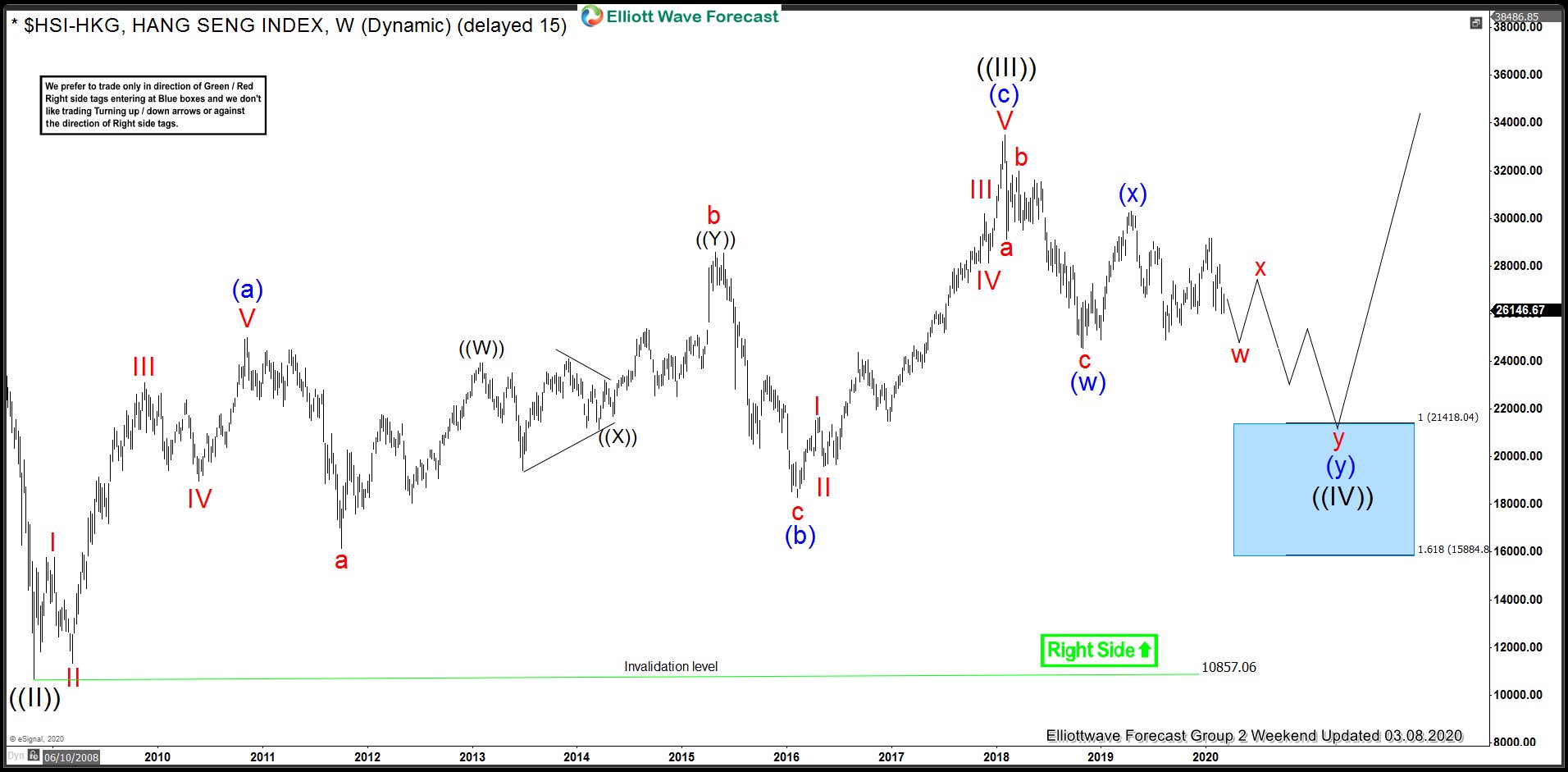 Hangseng 26 July Weekly Elliott Wave Chart
Hangseng decline turned out to be sharper than expected and it reached the blue box just a few days later on 3.19.2020. Buyers were waiting at the blue box as expected and it saw a strong reaction higher. Buyers kept entering at the dips and price eventually reached 61.8% Fibonacci retracement of the decline from blue (x) peak. Rally from March low is so far still in 3 waves so a new high above July peak (26782) is needed to confirm 5 swings up from March 2020 low and to add more conviction that at least a medium-term low is in place. Until then another low below March 2020 low can't be ruled out and if seen, structure of the decline from January 2018 peak could be adjusted to a 5-3-5 zig-zag structure and the new low could be treated as wave V of (c). In either case, blue box already did the job and produced enough of a bounce to allow any buyers which entered in the blue box to get into a risk free position.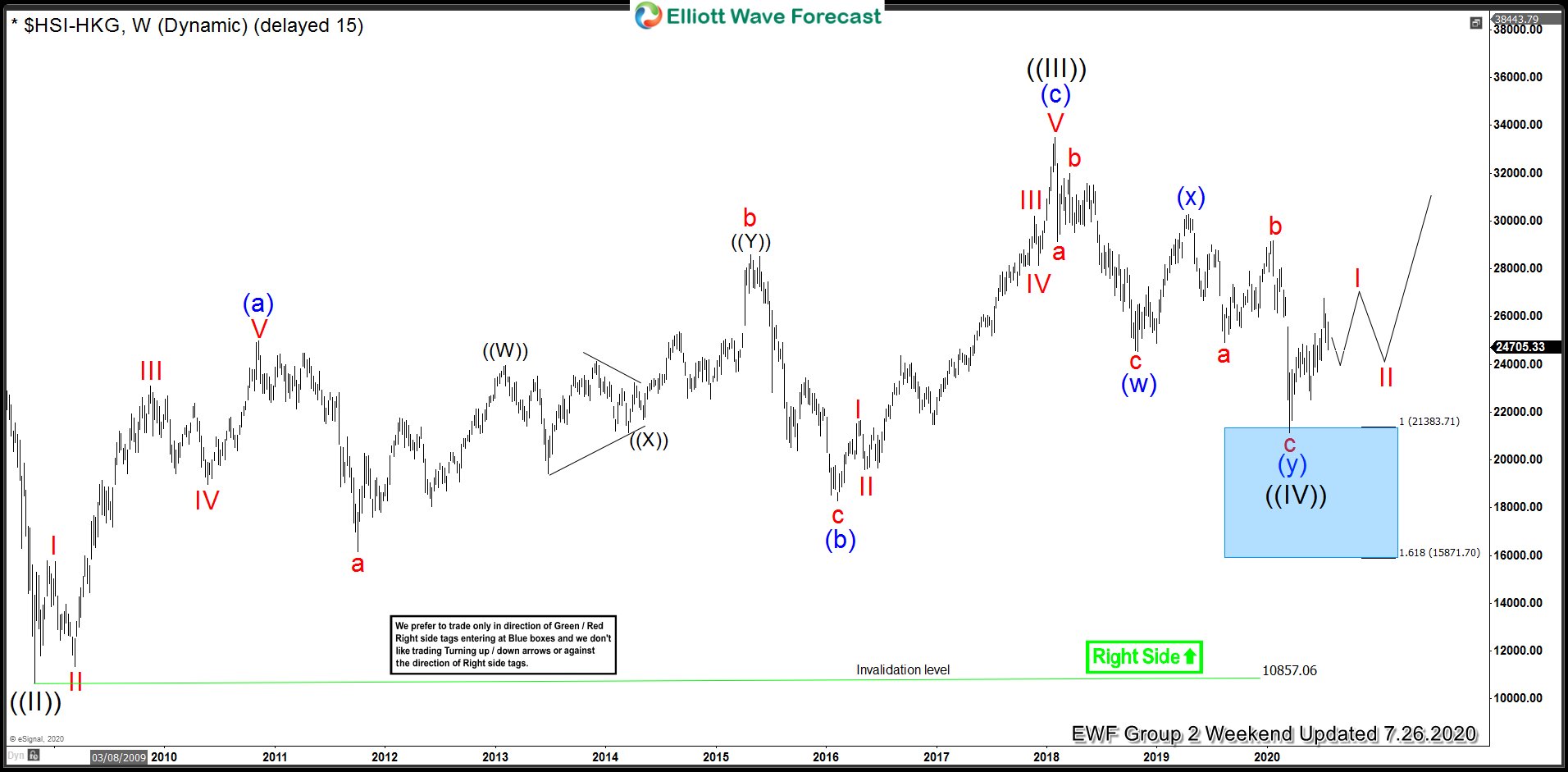 Back