The last time I looked at this name was in June 2021.  You can view this article here.  At the time, I was expecting another swing down to take place in a larger wave II correction.  Lets take a look at the chart from June.
Zoom Elliottwave June 2021 View: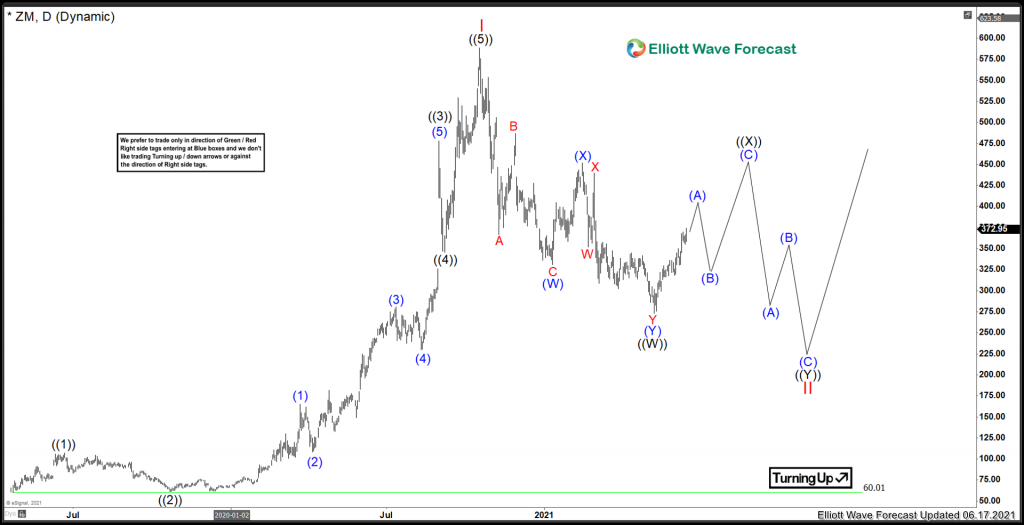 At the time, the structure was supporting further upside within ((X)) before another swing down was to take place.  Fast forward today, and lets see how the forecast turned out.
Zoom Elliottwave View Dec 2021: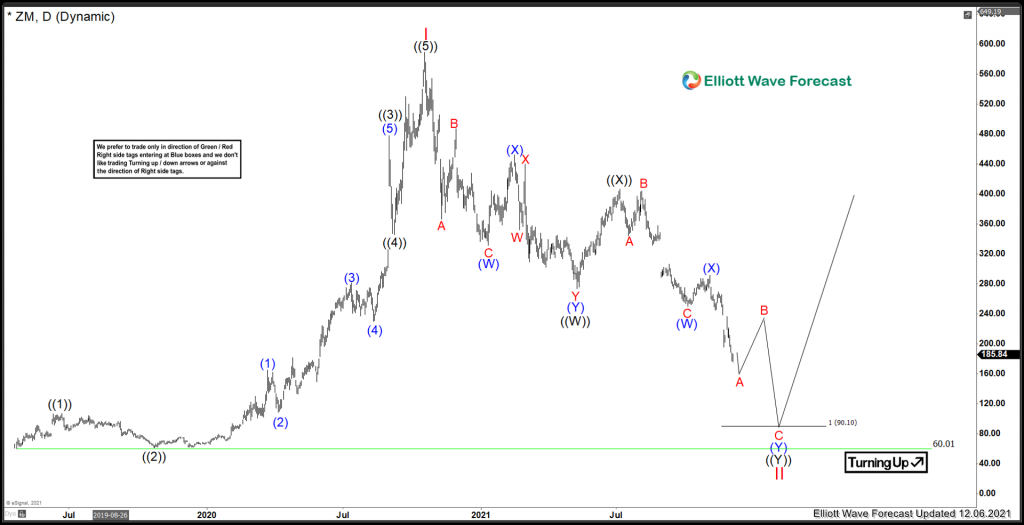 Medium term view from the ((X)) peak set in July 2021 @ 406.48.  The stock didn't bounce as high as I was expecting before again turning back down.  The ((X)) wave turned out to be a sharp reaction and has already confirmed the next leg lower after taking out the ((W)) low.  Zoom has already favoured to have set the (W) (X) connector in blue, and now declining in the final swing before Red II can be set.
The area to watch for buyers to enter is the 90.10 100% area.  This is a very deep correction.  Any violation of the all time lows and this stock is able to sink further down in extension.  At this time, I do not favour that to happen.  The 90.10 area should give a bounce in 3 waves at least.
Risk Management
Using proper risk management is absolutely essential when trading or investing in a volatile stocks.  Elliott Wave counts can evolve quickly, be sure to have your stops in and define your risk when trading.
Improve your trading success and master Elliott Wave like a pro with our 14 day trial today.  Get Elliott Wave Analysis on over 70 instruments including GOOGL, TSLA, AAPL, FB, MSFT, GDX and many many more.
Back