Nifty Midcap Index has dropped from a high of 5387 to close at 4622.85 on Friday losing 14% in the month of September 2018. In this article, we will take a look at the Elliott Wave view to determine whether Index has found a peak and now turned bearish or at least started a larger correction or if the larger trend is still  up and this dip is another opportunity to buy.
NIFTY MIDCAP Index Weekly Elliott Wave Analysis
Nifty MIDCAP super cycle from 2009 low remains in progress as an impulse and we believe the Index is still within Super Cycle degree wave (III). Rally from March 2009 low to November 2010 was  Super Cycle wave (I), dip to August 2013 low completed wave (II). Up from there rally to April 2015 peak (3581) completed wave cycle degree wave I of (III), dip to February 2016 low (2633) completed cycle degree wave II and we can see that rally from there was an extended wave III in cycle degree. Within the cycle degree wave III, wave ((1)) ended in October 2016 (4183), wave ((2)) completed in December 2016 (3471), wave ((3)) completed in July 2017 (4816), wave ((4)) completed in August 2017 (4399) and rally in to January 2018 peak (5722) completed wave ((5)) and the entire cycle degree wave III. Nifty Midcap Index is currently in cycle degree wave IV pull back to correct the cycle from February 2016  (2633) low as the chart below shows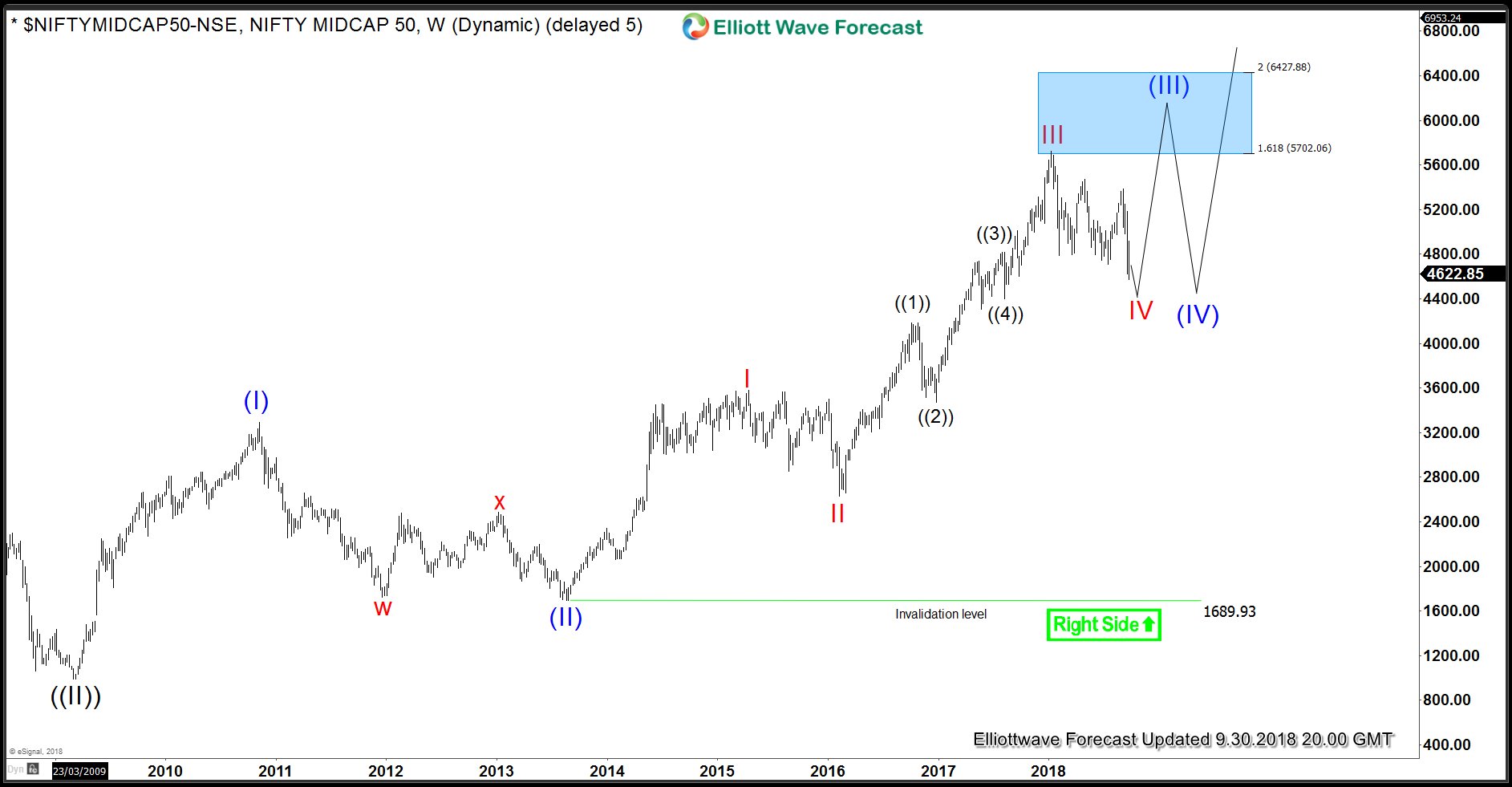 NIFTY MIDCAP Daily Elliott Wave Analysis
Daily chart of Nifty MIDCADP Index shows wave IV pull back is unfolding as a double three ((W))-((X))-((Y)) Elliott wave structure . Decline from wave III peak (5722) to 4787 was in 3 waves and has been labelled as wave ((W)), this was followed by a FLAT to 5474 that we have labelled as wave ((X)). Index has already made a new low below ((W)) low and now reaching the inflection area between 4535.48 – 3950.56 where we expect wave IV to end and rally to resume in wave V or Index to bounce in a larger 3 waves at least. Alternatively, Index completed wave ((W)) at 4706.80 (July 17 2018) and bounce to 5387.90 (3 September 2018) completed wave ((X)) and we are currently ending 5th swing, under this scenario, next bounce in Index would fail below 5387.80 high for another swing lower towards 4370.96 – 3742.09 to complete wave IV pull back and then turn up again.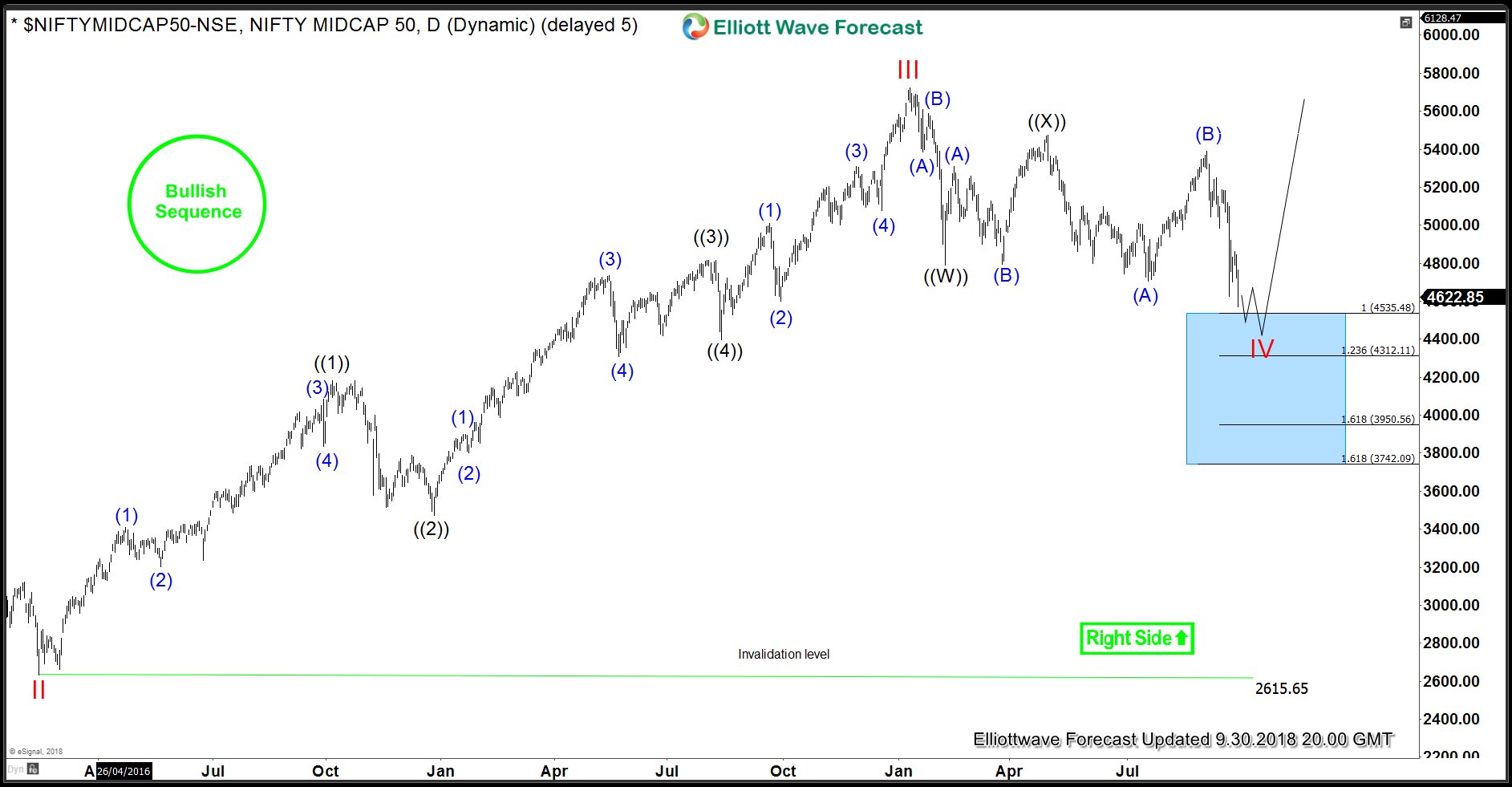 Back