Ford Motor Company is an American multinational automobile manufacturer headquartered in Dearborn, Michigan, United States. It was founded by Henry Ford and incorporated on June 16, 1903. The company sells automobiles and commercial vehicles under the Ford brand, and luxury cars under its Lincoln luxury brand.
FORD July Daily Chart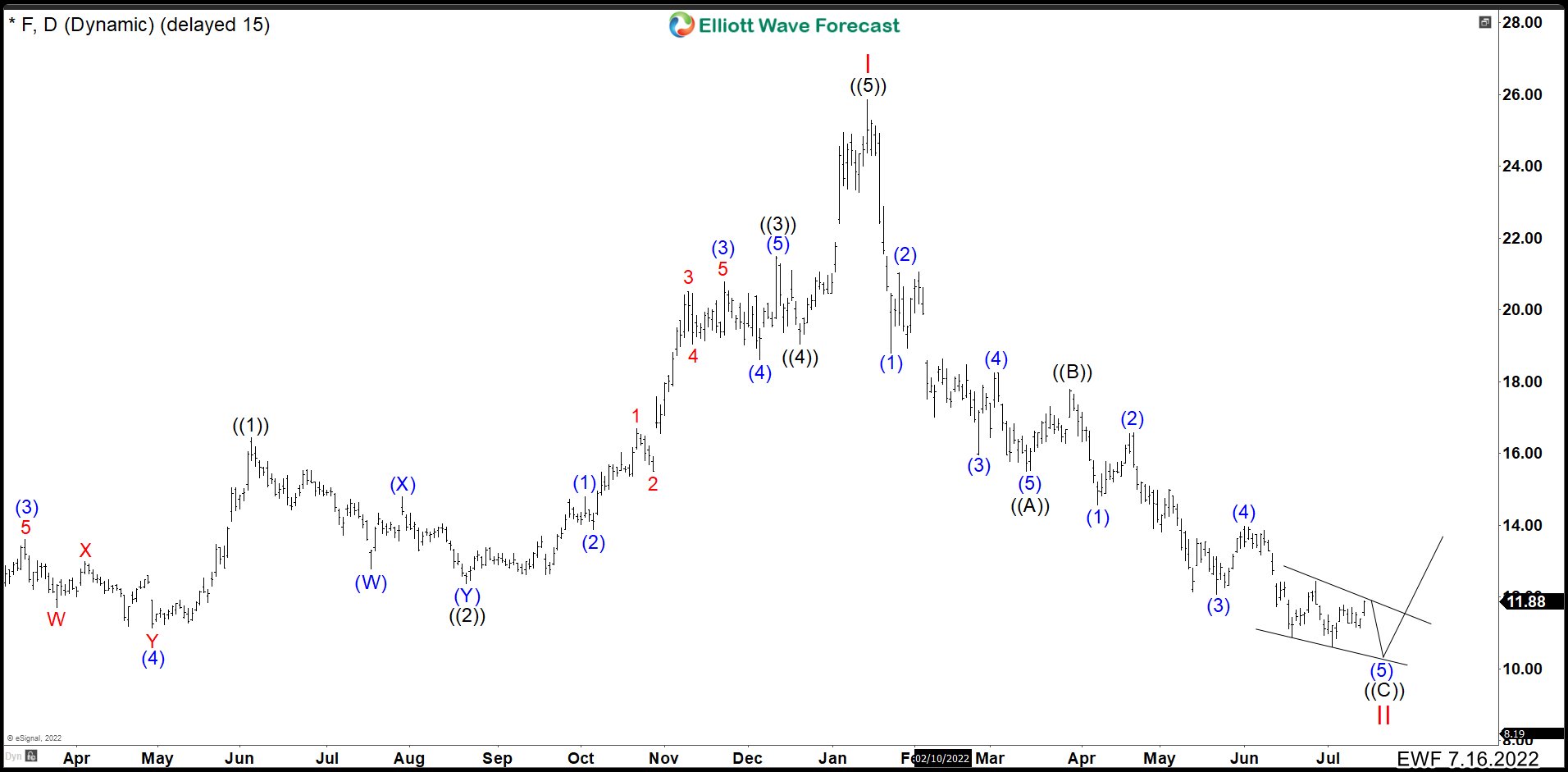 Last July, we showed that Ford (F) ended the bullish cycle from March 2020 at 25.86 as wave I. We seek to end a zigzag structure correction of the entire previous cycle as wave II. The idea was to complete an ending diagonal as wave (5) of ((C)) around 10.00 and continue the uptrend from there. (If you want to learn more about double correction or Elliott Wave Theory, follow these links: Elliott Wave Education and Elliott Wave Theory).
FORD November Daily Chart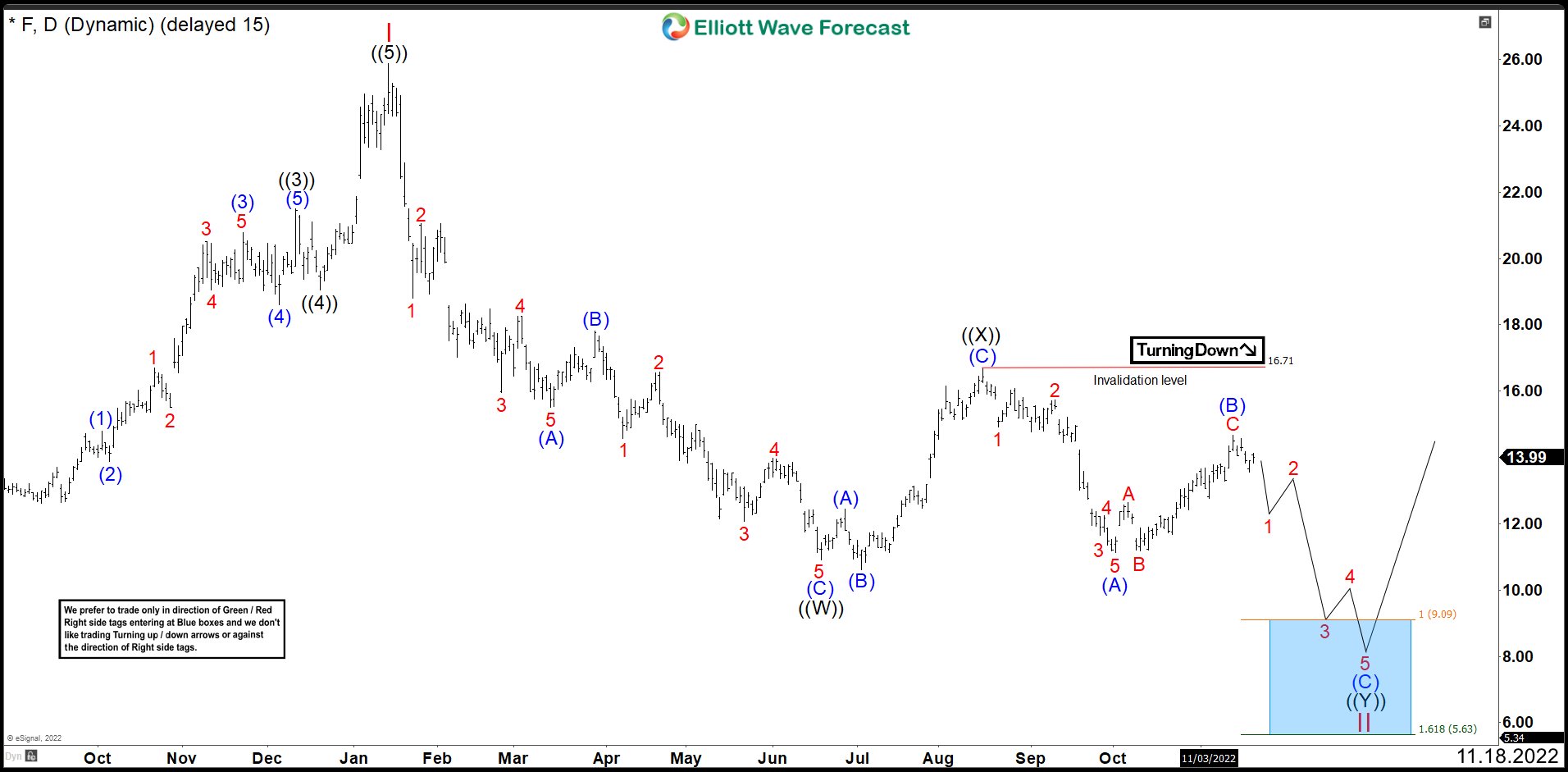 However, a few months later, we can see that the ending diagonal was not completed, and Ford rallied. This bounce failed at 16.71 and dropped down. Therefore, it is most likely that the correction of the March 2020 cycle entered in a double correction structure.
From the top of wave I, we can see 3 swings down ending wave ((W)) at 10.88. Then, we saw a 3 swings bounce forming an expanded flat correction that ended at 16.71 to complete the connector ((X)). Now to complete the double correction structure we need 3 more swings down to break below 10.58.
Wave (A) of ((Y)) ended at 11.11. Wave (B) seems to have finished making another flat correction at 14.67. We need to see a minimum drop towards the 9.09 – 5.63 area to complete wave (C) of ((Y)) and wave II from where Ford should continue higher.
TAKE 14 DAYS TRIAL
Elliottwave Forecast updates one-hour charts 4 times a day and 4-hour charts once a day for all our 78 instruments. We do a daily live session where we guide our clients on the right side of the market. In addition, we have a chat room where our moderators will help you with any questions you have about what is happening in the market.
Let's trial 14 days for only $9.99 here: I want 14 days trial. Cancel Any time.
(If you want to learn more about Elliott Wave Theory, please follow these links: Elliott Wave Education and Elliott Wave Theory).
Back