In our last technical blog about Facebook, we explained that the stock is in a 3-year-old bullish trend, forecasted further rally and break above 10/24 (133.31) peak. As we can see now from the chart below, the price ended pull back at 113.41 low on November 14th as a truncation. After that, it traded sideways for a month and continued within the bullish trend as expected . On February 2nd Facebook made a new all time high and continue to be a buy in a dip. There is no doubt that the bullish trend is still in progress, however as it has broken short term trend line, we can assume that there's a possibility of doing a wave 4 pull back against the 12/30 low.  Now we're going to present 2 short term possibilities.
Facebook analysis
The chart below is 1 Hour Facebook chart with Elliott Wave labeling.  As of right now there's no sign that cycle from the 113.41 low is completed. We expect more upside once wave 4 pull back completes.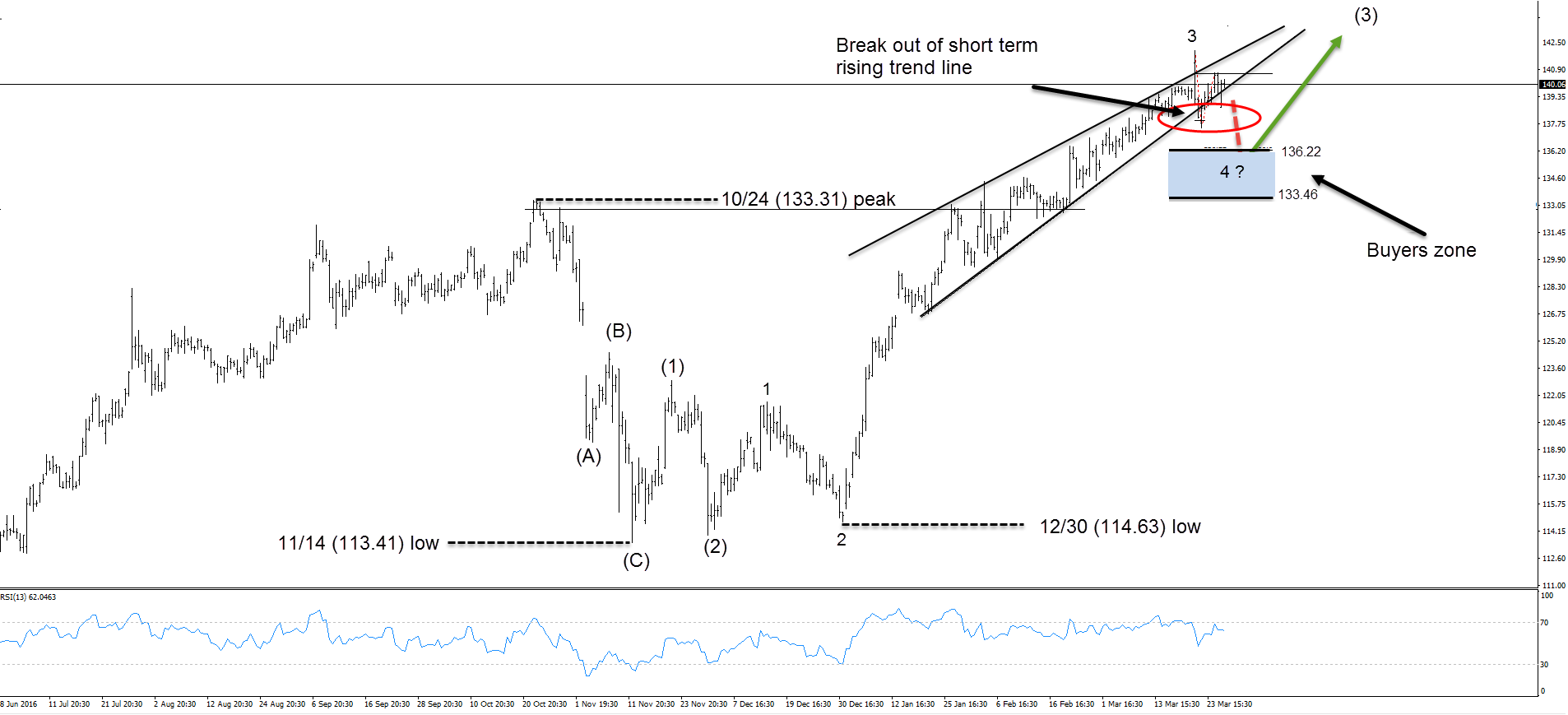 Now let's go to the lower time frame in order to get clearer image of the pull back structure.
Rally to 140.76 ended wave ((x)). Wave 4 pull back can make a double correction towards 136.22-133.46 area where buyers will be waiting. From that area, a reaction higher should ideally follow in further rally or in a 3 waves bounce at least.
Although a selloff can be seen towards 133.46 – 136.22, selling Facebook now is not an option as that trade would be against the major trend which is bullish. The right strategy is buying the dips in 3,7,11 swings when we get a chance. As of right now we'll be waiting for the right levels before entering the long side.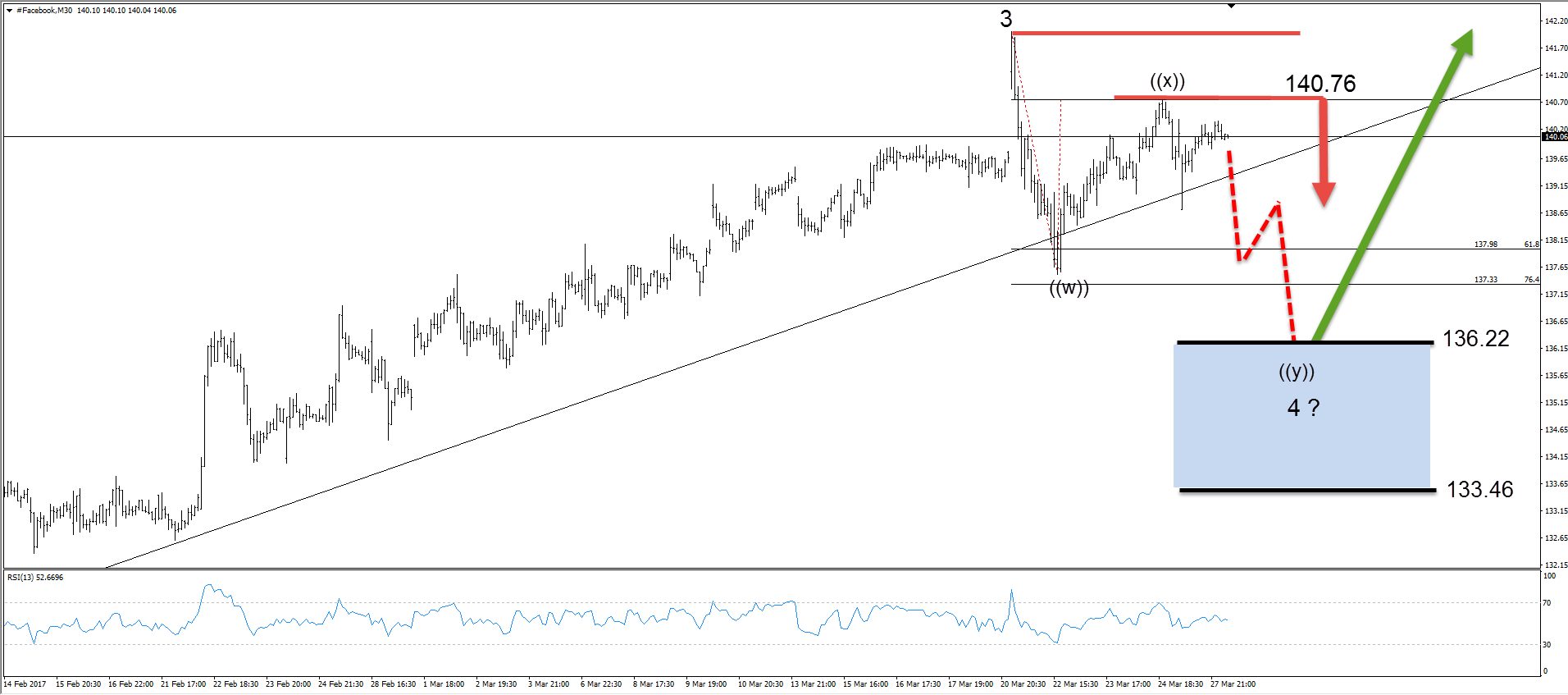 Second possibility would be seen if the price breaks above 140.76 high. In that case current peak 142.00 will become more vulnerable. In that case short term price structure from the 137.52 low would suggest more strength toward 144.01-141.99 area.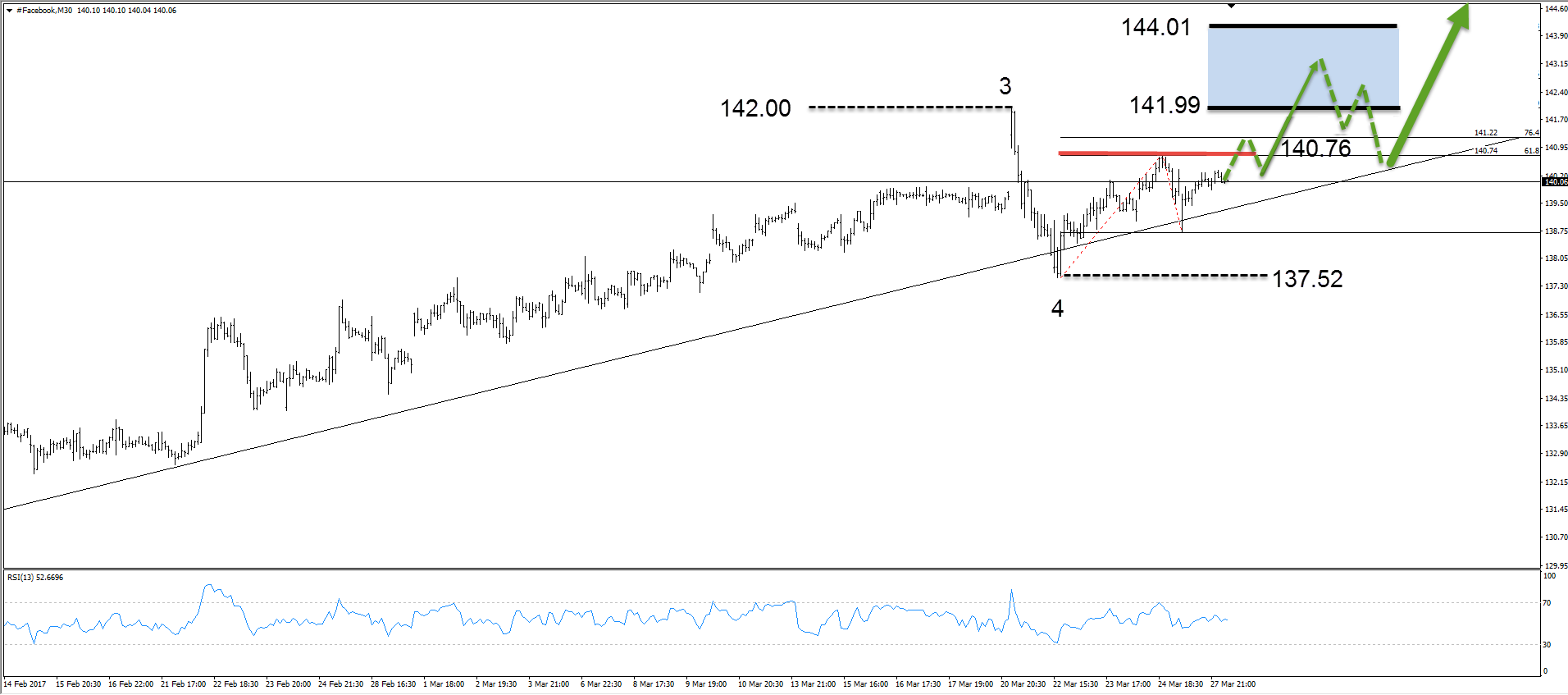 Elliott Wave Forecast
Keep in mind that market is dynamic and the view could change in the mean time. Success in trading requires proper risk/money management, so does understanding of Elliott Wave theory, Cycle and Correlation analysis. Through time we have developed a very respectable trading strategy which defines Entry, Stop Loss and Take Profit levels with high accuracy and allows you to make position Risk Free, shortly after taking it, protecting your account. If you want to learn all about it and become a professional Trader, sign up now and get 14 DAYS FREE TRIAL .
You will get access to Professional Elliott Wave analysis in 4 different time frames, Strategy of the Day/Week Video, Live Trading Room, 2 live Analysis Session done by our Expert Analysts every day, 24 Hour Chat Room support, Market Overview, Weekly technical videos and much more…
Welcome to Elliott Wave Forecast!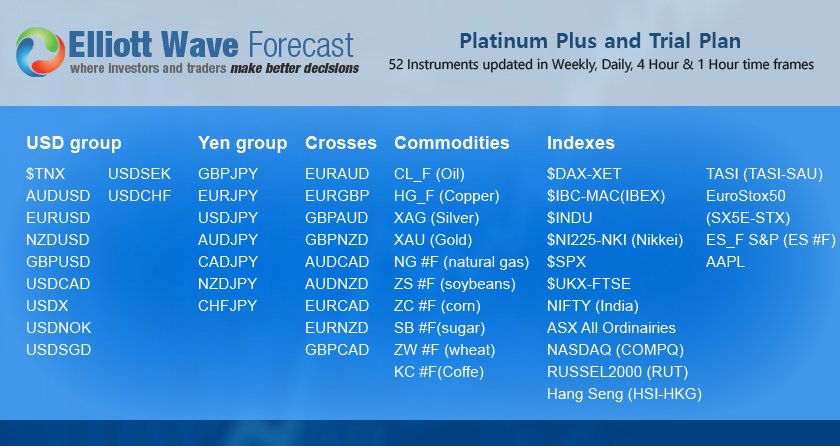 Back