Coinbase Global, Inc., branded Coinbase (COIN), is an American company that operates a cryptocurrency exchange platform. Coinbase is a distributed company; all employees operate via remote work and the company lacks a physical headquarters. It is the largest cryptocurrency exchange in the United States by trading volume.
COIN Daily Chart March 2023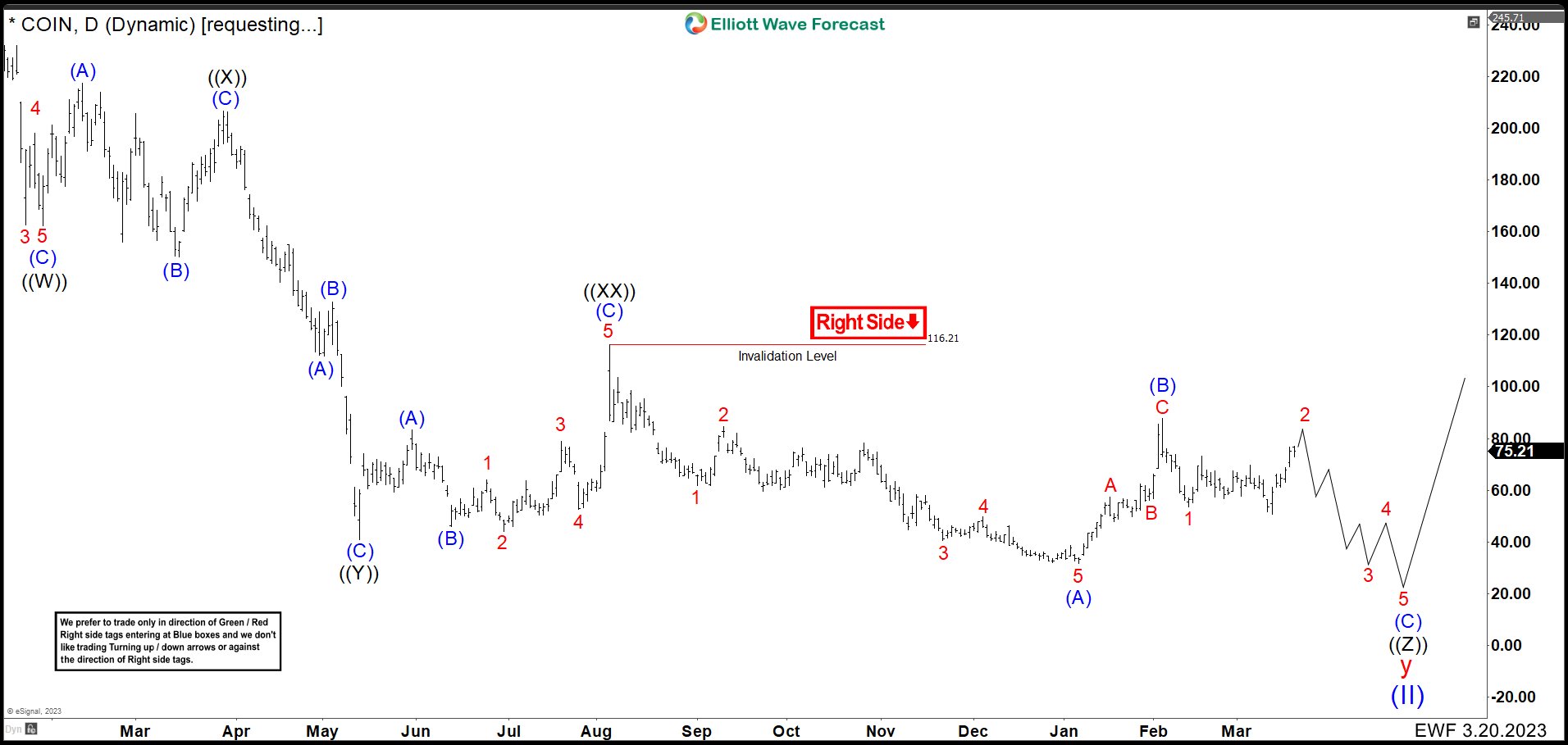 Last March, we were calling a triple correction structure that was taking place ending wave ((XX)) at 116.21 high. From this level, wave (A) of ((Z)) continued lower breaking through $40.72 low. Confirming the bearish sequence. Wave (A) ended at $31.55 and bounced in 3 waves that we believe to have ended wave (B) at $87.88. As we said, the market had to fail its intentions to resume the bullish movement and continue lower to break $31.55 to end wave (C) and the triple correction. Only a break above $116.21 would suggest the end of the downtrend.
COIN Daily Chart August 2023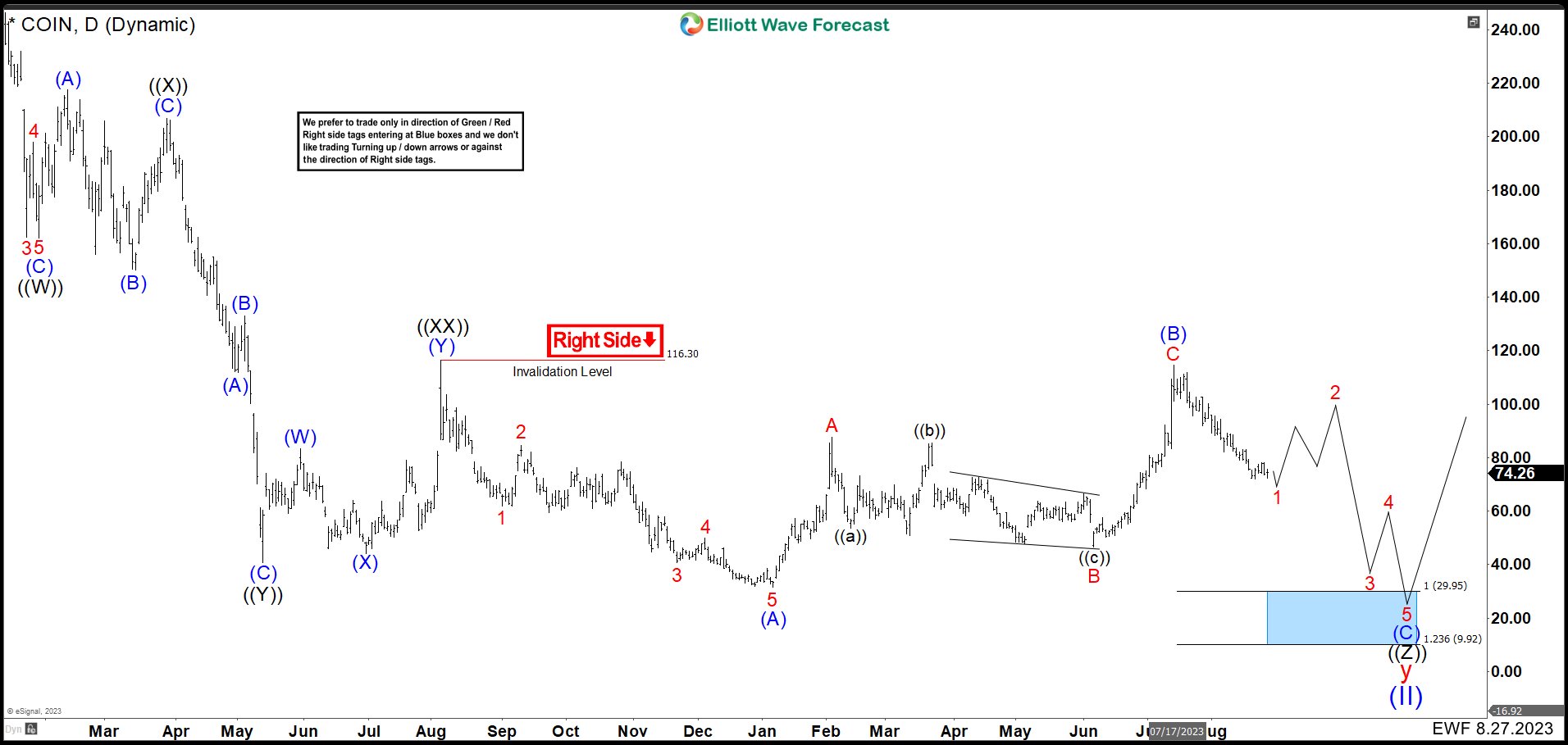 A few months later, COIN did not have the strength to break $31.55 low and after a correction rally again. Therefore, the wave (B) had another structure. The wave A of (B) ended at $87.88. Then, we can see 3 swings lower as a flat correction to end wave B of (B) at $46.43. To complete the wave (B) structure, the market bounced to $114.43 before turning lower again. As price action did not broke the invalidation level at $116.30, we are still calling for more downside, as an impulse structure, to end the triple correction in $29.95 – $9.92 area. (If you want to learn more about Elliott Wave Theory, follow these links: Elliott Wave Education and Elliott Wave Theory).
Elliottwave Forecast updates one-hour charts 4 times a day and 4-hour charts once a day for all our 78 instruments. We do a daily live session where we guide our clients on the right side of the market. In addition, we have a chat room where our moderators will help you with any questions you have about what is happening in the market.

14 days Trial costs $9.99 only. Cancel anytime at support@elliottwave-forecast.com
Back