The Energy Industry has had a some rough waters for the past few years with Chevron also participating in the rout.  However, the current technicals on the chart suggest a major low is possible in 2020.  Recently, a lot has happened in the oil industry, OPEC+ (which included Russia) has been all but abandoned.  A day after Russia had rejected the idea of new cuts, Saudi Arabia decided to wage a full on war in oil .  The aftermath was stunning with CL_F having dropped from the previous close of $41.05 to a $20.52 recent low.  With all this said, CL in addition to the energy industry looks to print an important low in 2020.
Chevron Weekly Elliott Wave View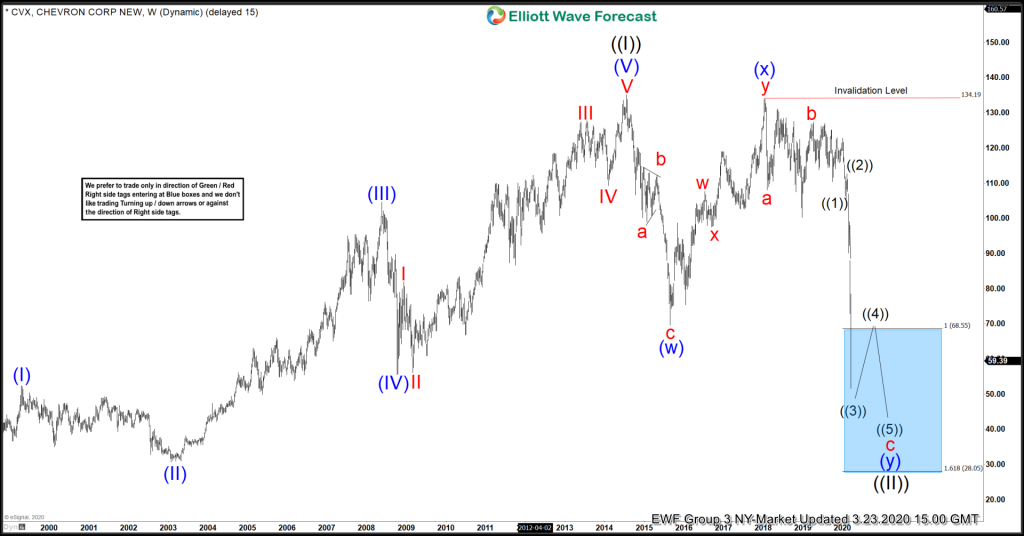 CVX has a very bullish long term view.  It is favoured to have a 5 waves up for wave Black ((I)) set on July 1, 2014.  From there, a Double Correction appears to be taking place with an equal legs target from 68.55 to 28.05.  Price is within the blue box, where buyers may come into the market for a 3 waves bounce at least.
Chevron Elliott Wave Daily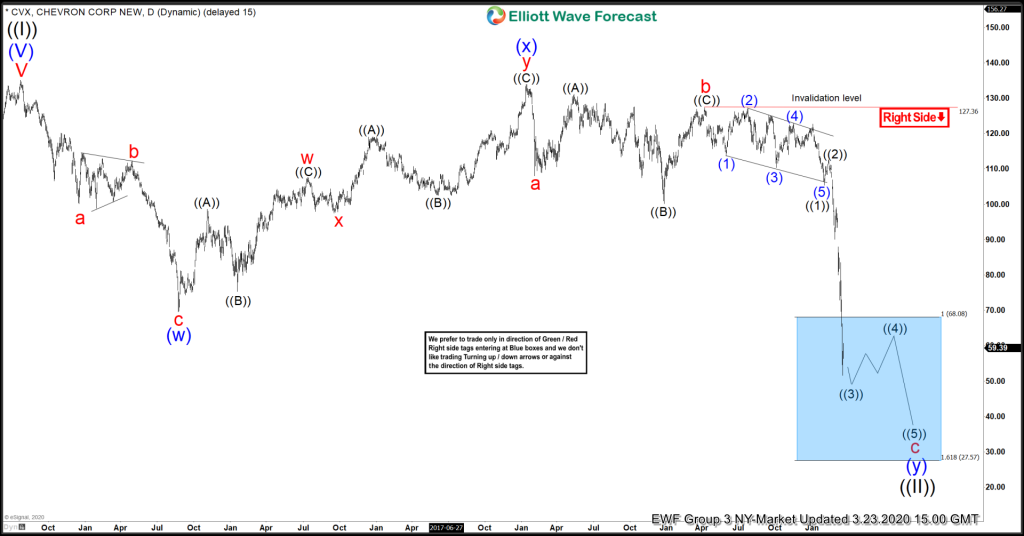 In daily, the current expectation is for a wave ((4)) to materialize soon.  From there,  a wave ((5)) down to complete the wave red c of blue (Y) of Black ((II)) is expected to take place.
Back