Block, Inc. (formerly Square, Inc.) is an American multinational technology conglomerate founded in 2009 and launched its first platform in 2010. It became a public company since November 2015 with the ticker symbol SQ. Square is a payments platform aimed at small and medium businesses. It allows them to accept credit card payments and use smartphone or tablets as payment registers for a point-of-sale system.
SQ 4 HOUR CHART MARCH 2023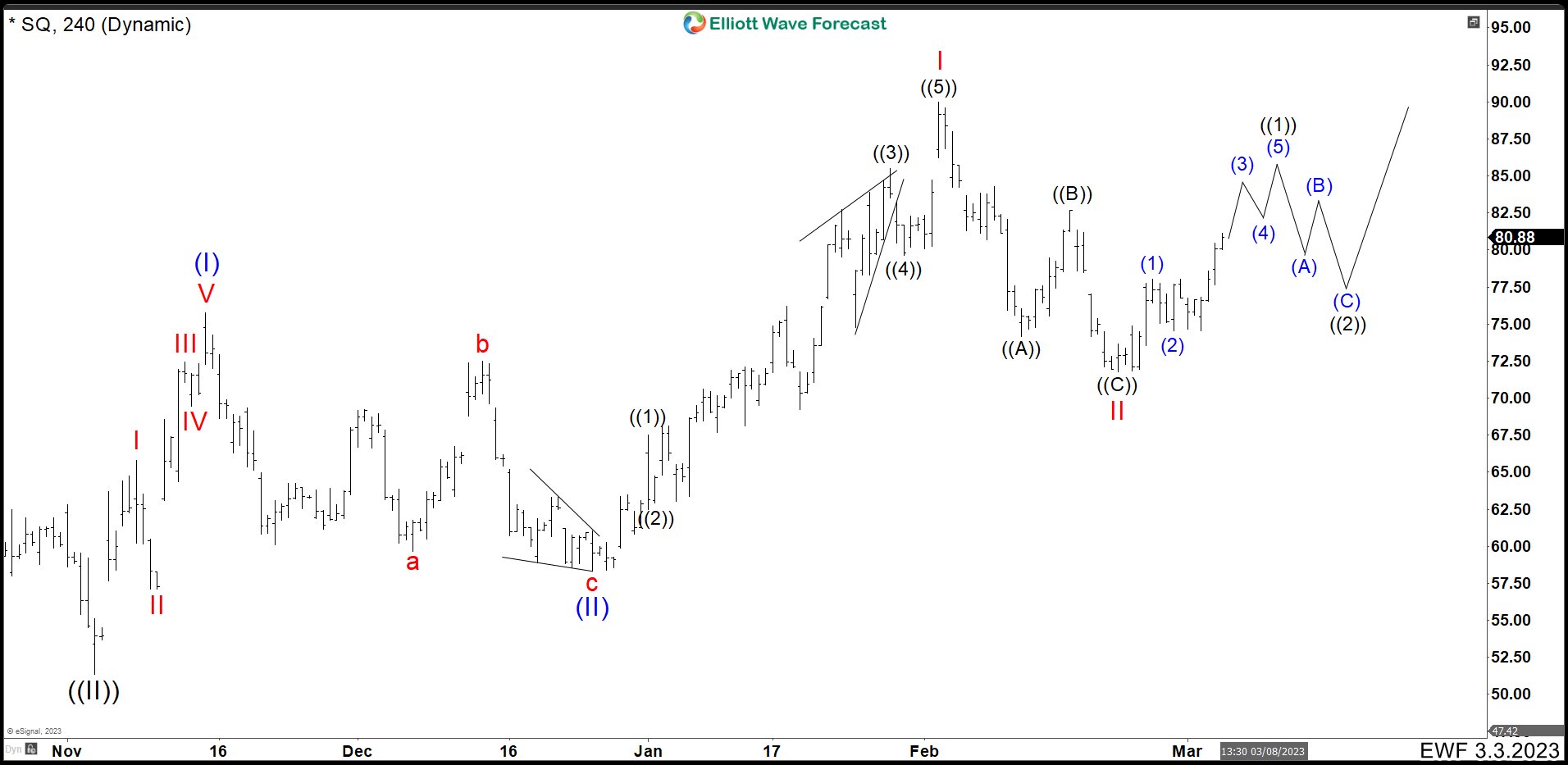 SQ ended a Grand Super Cycle at $51.28 in Nov 2022 low and since then has doubled in value. The bounce built an impulse ending at $75.78 which we called wave (I). Then, It dropped as a flat correction that completed at $58.30 as wave (II) and continued the rally to form another impulse finished at $89.98. We labeled this new impulse as wave I and pull backed again in 3 waves doing a zig zag correction ended at $71.79 as wave II.
Starting at $71.79, Block's price has bounced in 3 waves and we are looking for 5 to complete a wave ((1)). After this, we must see a pullback in 3, 7 or 11 swings sequence as wave ((2)) to look for buying opportunities. The count is valid as long as market remains above $71.79 and would confirm the uptrend breaking the price of $89.98.
SQ 4 HOUR CHART MARCH 2023 ALTERNATIVE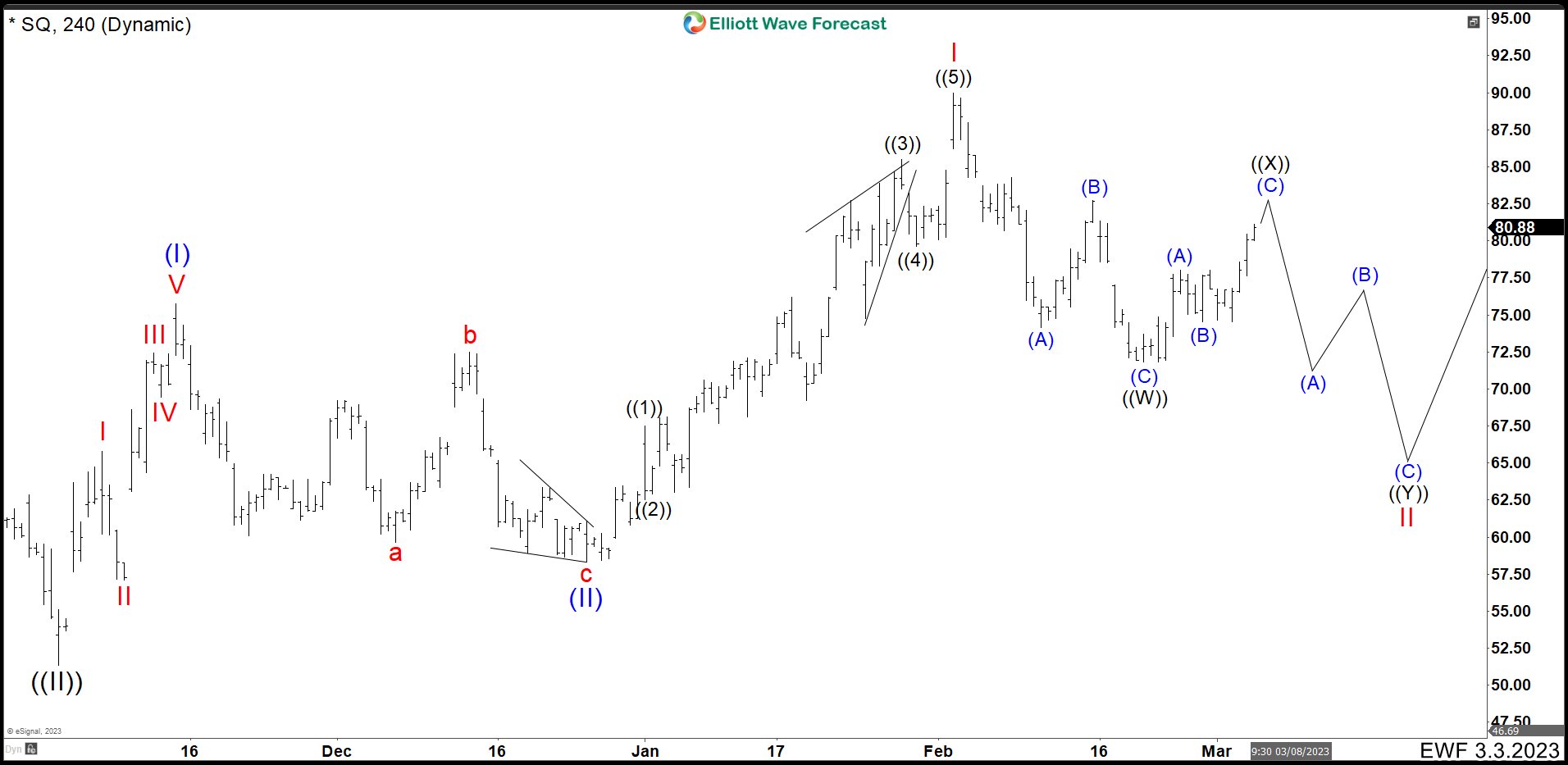 An alternative to the main view is that wave II needs more downside as a double correction ((W)), ((X)), ((Y)). The current wave II would be the wave ((W)) subdivided into 3 waves. The corrective bounce would be the wave ((X)). Then, SQ would need 3 more waves down to complete the wave ((Y)) and the double correction. Here SQ should end wave II where we should look for buying opportunities waiting for a new rally. The count is valid as long as price does not drop below $58.30. (If you want to learn more about Elliott Wave Theory, please follow these links: Elliott Wave Education and Elliott Wave Theory)
Taking 14 Days Trial
Elliottwave Forecast updates one-hour charts 4 times a day and 4-hour charts once a day for all our 78 instruments. We do a daily live session where we guide our clients on the right side of the market. In addition, we have a chat room where our moderators will help you with any questions you have about what is happening in the market.
Let's trial 14 days for only $9.99 here: I want 14 days trial. Cancel Any time at support@elliottwave-forecast.com
Back