The Dollar has been in a fantastic rally since its lows in 2008. It is in the process of ending the cycle as an impulse. This article explains the view and why buying commodities in the dips is a good long-term opportunity.
Monthly Dollar Index Elliott Wave Chart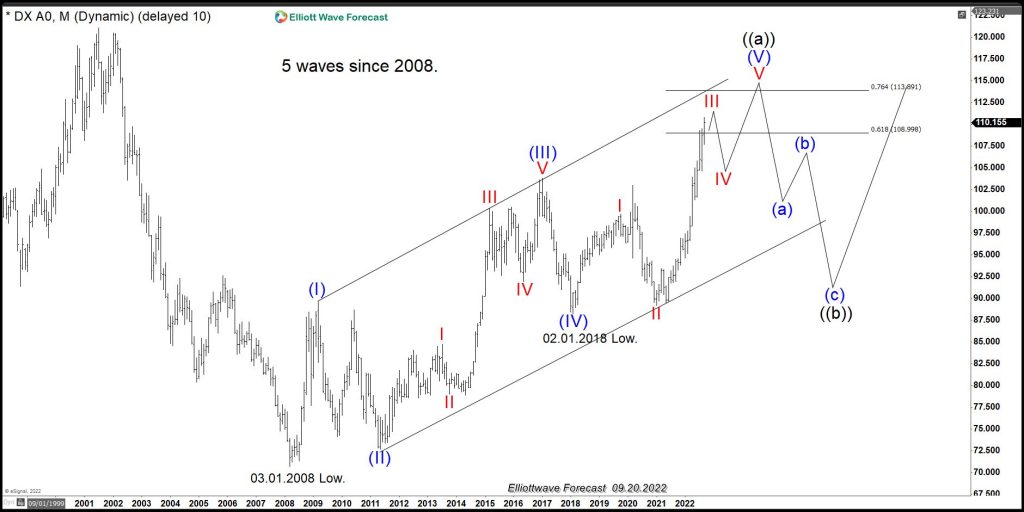 The monthly chart above shows the structure of Dollar Index and how we should be in wave IV now. The big question is when wave IV will end and when to rebuy the US Dollar.
The Mexican Peso peaked on 04.2020 and ended the Grand Super Cycle wave ((I)). This is a warning to the $USDX bulls. Correlation is a science that requires a lot of understanding and it can a great tool to give us an edge. The idea that the Peso peaked earlier and the rally from the lows on 01.2021 never took it to new highs makes it very unique. This will become more important when viewed in correlations with the $USDX
Mexican Peso (USDMXN) Monthly Elliott Wave Chart
The chart above shows the monthly view of the Peso and bearish sequence since the peak. This should favor further downside for the Peso into the $15.93-$14.66 area. The reaction from this area, in our view, should produce the expected wave V in the $USDX. We believe the combination of the $USDX and the $USDMXN will create a WXY structure in the Peso. There will be a time down the road when they will agree to a huge buying opportunity. However, a lot of oscillations still can happen in the meantime.
Here is the way a  WXY looks in the Elliott Wave Theory: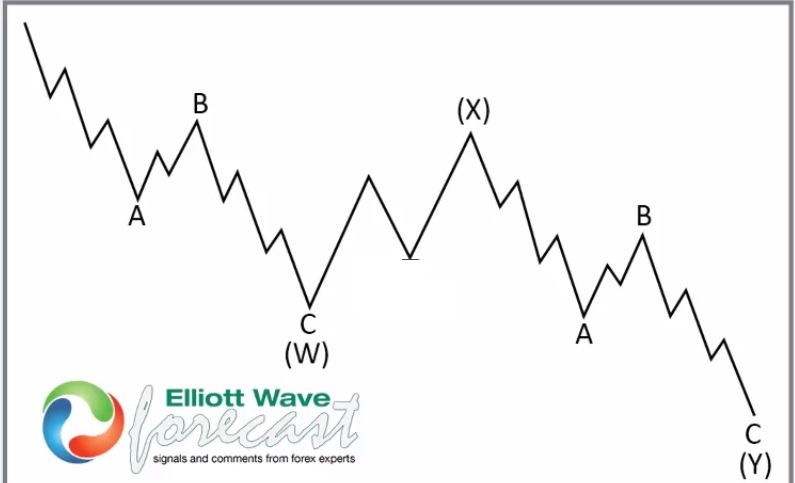 WXY is two sets of five waves (A and C), followed by a connector (X). Then another two sets of five waves (A and C) to end (Y). The structure is corrective, which is the main reason we believe the $USDX will be choppy for years to come. We will track the Peso and everything related to the $USDX in the next few years to catch the next leg higher in the Dollar.
In conclusion: The Peso shows the area where wave IV in Dollar Index (DXY) will end. It also shows when we can start buying the last leg higher within the 2008 cycle in Dollar Index. Many traders fall in love with one instrument, but at EWF , we use the correlation to get the edge in the Market. The Peso will soon be the instrument to call the Forex Market.
Back