Hello Traders in this blog we will see how CL_F Crude Oil Futures found support from equal legs area and reacted higher within wave 2. Many traders are wondering whether Crude Oil will still trade lower or higher after it's larger degree peak it made from March 7th, 2022. In this article we will only look at the near term 1 hour cycle. Here at Elliott Wave Forecast we teach our members how the market is trading in our age. Elliott Wave is just the language we use to determine a cycle.
These days high frequency computers are moving the market most of the time. We call these high frequency trading areas, equal legs and blue boxes. Let's now have a look at Crude Oil and see within it's short term 4 hour cycle where it was going.
CL_F 4 Hour 02.04.2023 Weekend Update Update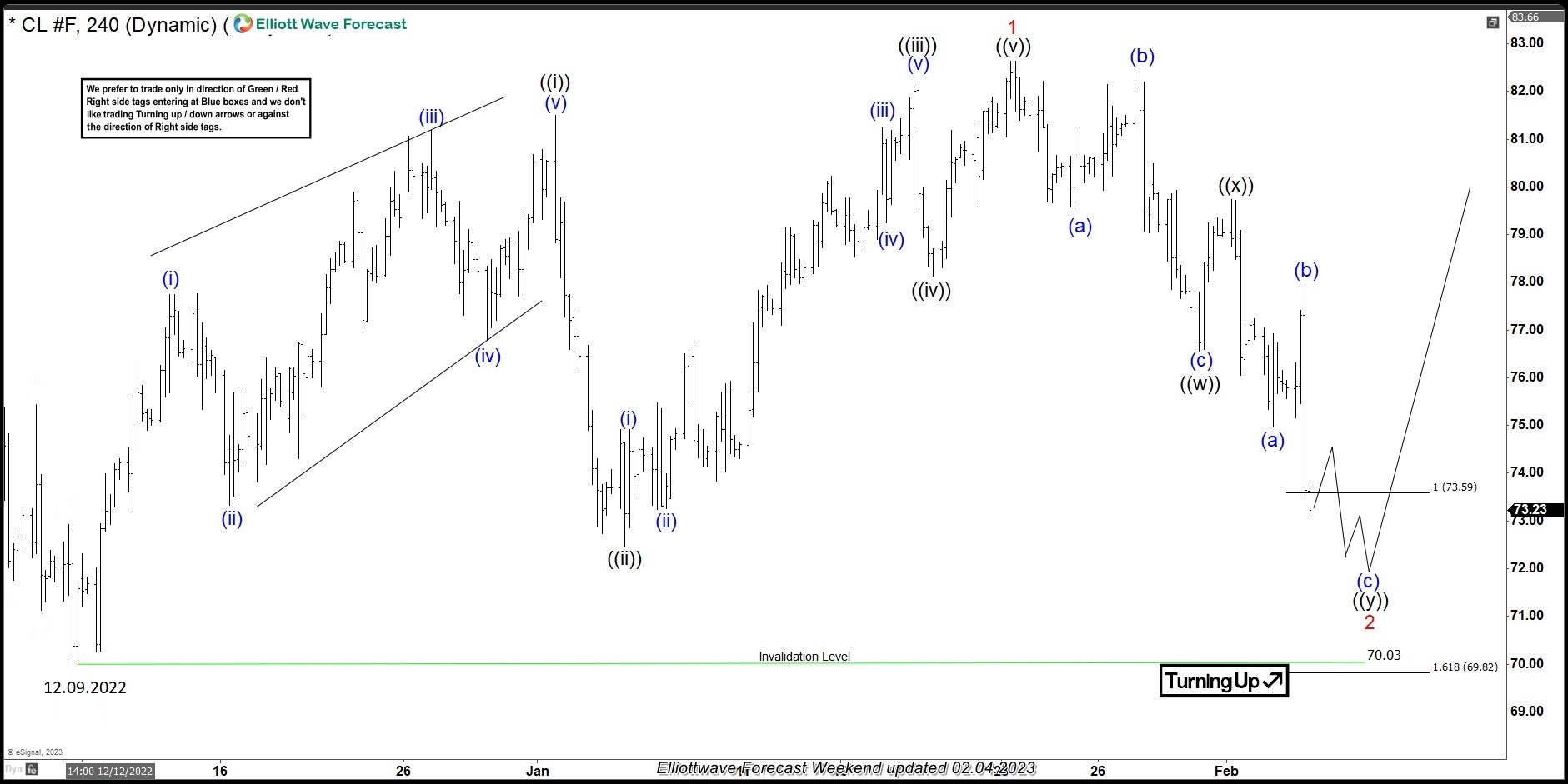 It was apparent that cycle from 12.09.2022 ended wave 1 and started to pullback. After completing the first leg lower in ((w)) and bounced in ((x)) we can then calculate the reaction area lower. In this case equal legs area goes from 73.59 – 69.82 in which in was reached and reacted higher as we will see. These equal legs areas of the market is where we are expecting a reaction with an 85% chance. This is where buyers and sellers agree to a reaction.
CL_F 4 Hour Weekend Update 02.11.23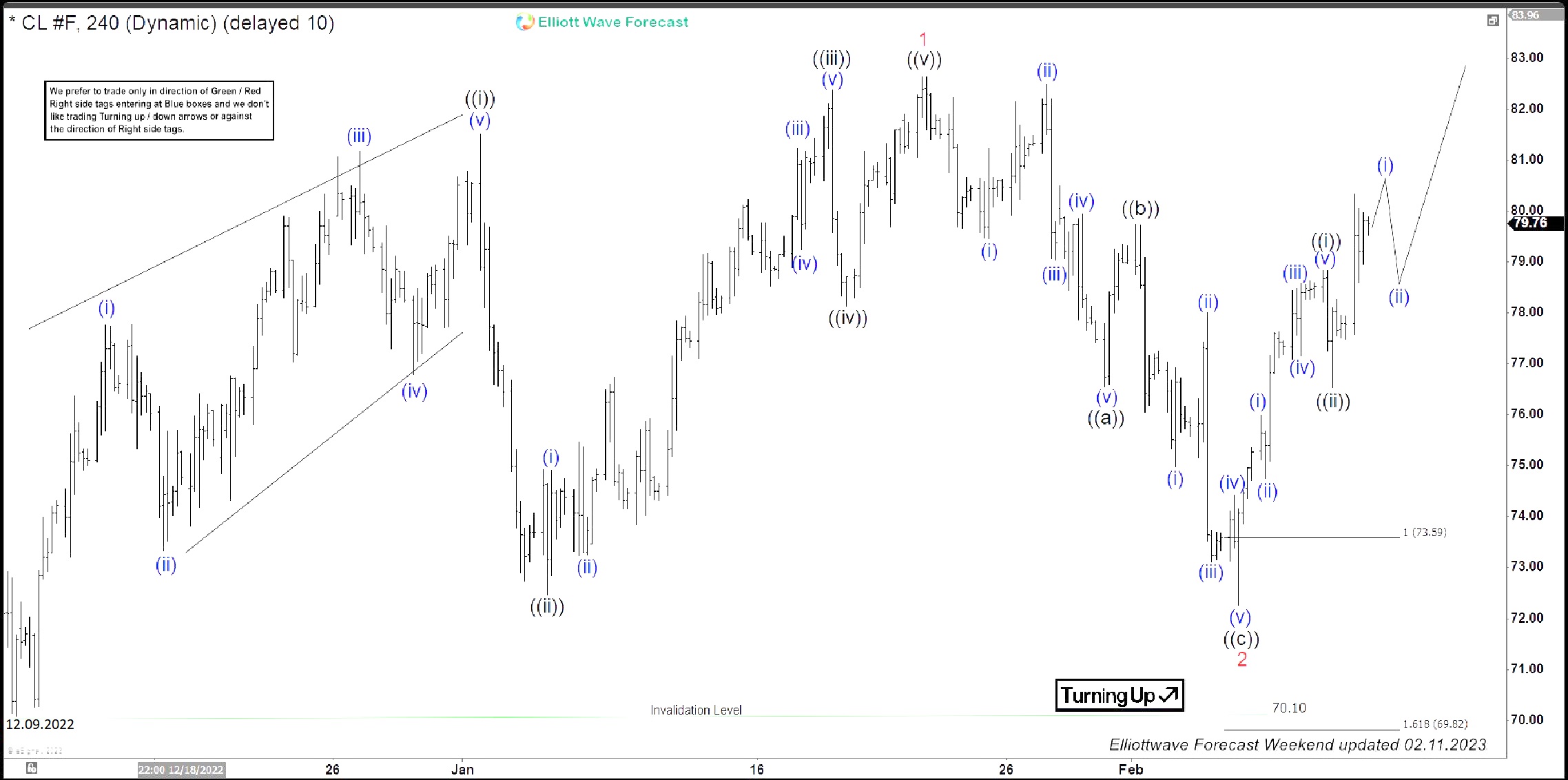 And as seen above it moved higher and already ended wave ((i)) of 3. Pullback in ((ii)) is in place and moved higher in (i) of ((iii)). Next it expects pullback in (ii) before next move higher in (iii) of ((iii)) of 3.  You can learn what's next for Crude Oil as well as the longer term view by becoming a member here at Elliott Wave Forecast. You can learn how to trade the right side and when to enter and/or exit the market. Alongside with daily Live Analysis Sessions & Live Trading Room. On top of that we have a 24 hour live chat and chat room in which we answer any questions for each instrument. Click the links below to sign up or try first our 14 day trial.
Join us today: Elliott Wave Forecast
Or for a 14 day trial: Elliott Wave Forecast Trial Plan Page
Back