In this technical blog we are going to take a quick look at the USD CAD Elliott wave structure from January 31 cycle (1.2967), in which the pair was expected to do a double three Elliott wave, where wave Minute wave ((w)) ended at 1.3209 & Minute wave ((x)) at 1.3006, up from there Minutte wave (w) ended at 1.3208. Thus pair was expected to trade higher while short term dips remained above 1.3006 low. Below is the 1 hour weekend updated chart from Feb 25, showing correction of cycle from  1.3006 low in Minutte wave (x) pullback as 11 swings sequence Triple three structure towards 1.3078-1.3027 blue box area.
USD CAD 1 Hour weekend chart from Feb 25
Afterwards pair was expected to resume higher from the blue box area as far as pivot from 1.3006 low remains intact or was expected to see a 3 wave bounce at least. Since then pair has rallied nicely from the blue box area (1.3078-1.3027) and broke above 1.3208 peak suggesting the next leg higher has started as shown below the February 28 1 hour  NY updated chart.
USD CAD 1 Hour NY chart from February 28
The proposed pullback in Minutte wave (x) ended at 1.3051 low, while above there & more importantly above 1.3006 low, pair was expected to resume higher towards (1.3256-1.3306) 100%-123.6% fib ext area of first 3 swings to end the cycle from January 31 low. But then, pair exceeded the 1.618% Fibonacci extension area (1.3382) area & move from 1.3051 looks extended thus favoring the idea of 5 swings up from 1.3070 (2/16) low at least and possible become a FLAT from 1/31 low (1.2965). Area between 1.3382-1.3460 was expected to end wave ((iii) before pair pulled back in wave ((iv)) to correct the cycle from 1.3051 low and turned higher again in wave ((v)) of C as the updated chart from March  3 2017 below is showing.
USD CAD 1 hour NY chart from March 3
Pair made the 3 swing pullback in Minute wave ((iv)) & resumed higher again as expected for final push higher, The pullback in Minute wave ((iv))  ended in the pair at 1.3367 low, although pair has reached the minimum extension area already & have enough number of swings in placed to suggest the cycle from 1/31 lows could be done but while above 1.3367 low pair has scope to see another leg higher towards 1.3635 area approximately before pair ends the cycle from 1/31 lows & does the 3 wave pullback at least. Cycle from 1/31 low is already mature and can end soon which is why we do not like chasing longs at this stage.
USD CAD 1 hour chart from March 07
Keep in mind that the market is dynamic and the view could change in the mean time. Success in trading requires adequate risk and money management, as is the understanding of Elliott Wave theory, cycle analysis and correlation. We have developed a very sensitive trading strategy that defines entry, stop loss and take profit levels with high accuracy and allows you to take risk free position shortly after taking it by protecting your wallet. If you want to learn all about it and become a professional trader, register now and get Free 14 day trial.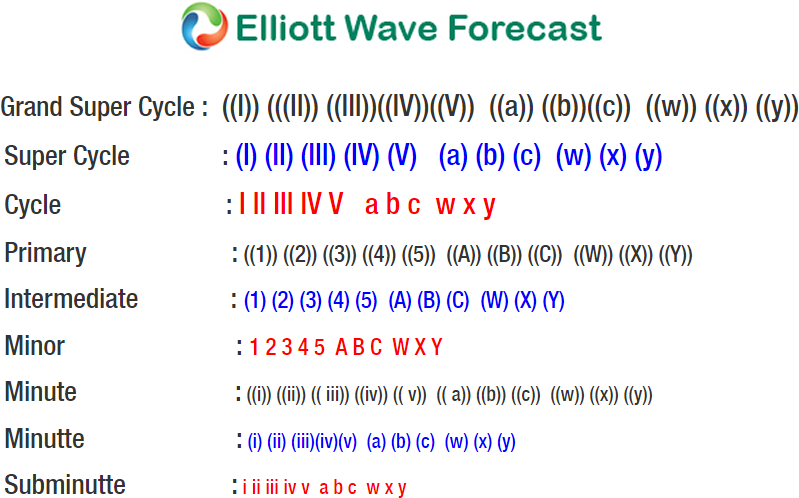 Back