USDSGD Trade Video Clip from 11 Jan 2018 Live Trading Room
USDSGD shows a bearish sequence in the 4 hour chart and we would like to sell bounces in the pair in 3-7-11 swing. We waited for a 3 swing correction up to sell and told members to sell it at 1.327 (the 50% retracement of the decline from 1.337). Below is USDSGD 1 hour presented to client on 17 Jan: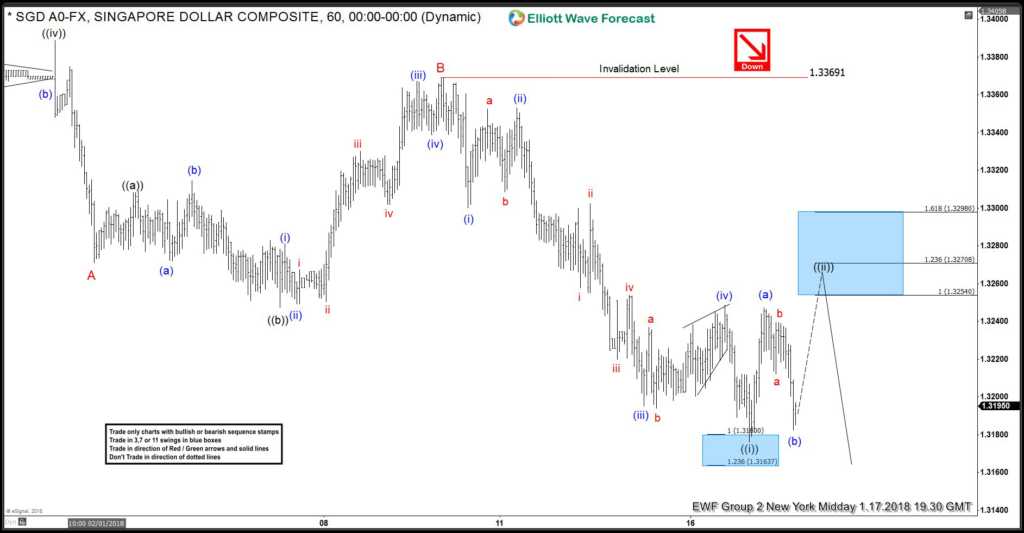 Below is the trading journal we presented to members in Live Trading Room

The trade has a 2.1 risk to reward ratio. We reached our target profit of 1.3105 on 24 January. As we recommended to members, each trade should have maximum 1% to 2% risk, which means that members made 2.1% to 4.2% profit, depending on the risk % taken.
For more trading ideas and learning how to execute the right way, join us in Live Trading Room everyday. Live Trading Room Group 1 starts at 6 AM EST / 11 AM GMT. Live Trading Room Group 2 starts at 5 AM EST / 1 0 AM GMT. Take the 14 days TRIAL without any commitment to check our service. You will get access to Live Trading Room, Elliott wave charts in 4 time frames, live sessions, 24 hour chat room, and much more.
Back