Hangseng Trade Video Clip from 11/17 Live Trading Room
On Friday last week, we told members that we like to buy the 3 wave dips in Hangseng Index and the pullback would likely happen this week. We said we are looking to buy Hangseng this week if it pullback in 3 swing pullback within wave (ii).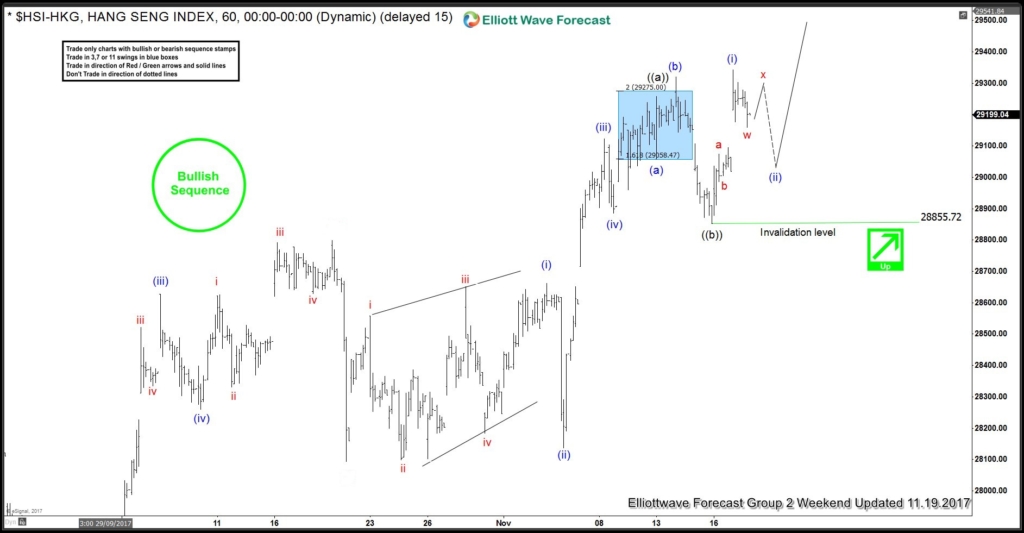 Below is the video clip of the Hangseng trade idea on Friday Nov 17, 2017 Live Trading Room. Watch to see how we explained it to members
When the Asia market opens early Monday this week, Hangseng did make the 3 waves pullback. We posted Intraday Video in the member's area to tell members we like to buy the dips now. Below is the Intraday Video we posted to members
We bought the Hangseng Index at 29112 and it reaches our target of 30000 today for 888 points profit and an excellent 7:1 Reward to Risk Ratio. With a 2% risk, this gives us 7 x 2 = 14% profit for this trade. Below is the entry in our Live Trading Room Journal

We hold Live Trading Room for Group 1 daily at 7 AM EST / 12 PM GMT. Live Trading Room Group 2 starts at 8 AM EST / 1 PM GMT. Join us everyday to get trading idea and learn how to execute trades using our technique of 3, 7, and 11 swing. Take the 14 days TRIAL without any commitment to check our work. You will get access to Live Trading Room, Elliottwave charts for 52 instrument, live sessions, 24 hour chat room, and more today. This week we also have 50% OFF Black Friday Sale for any membership plan you choose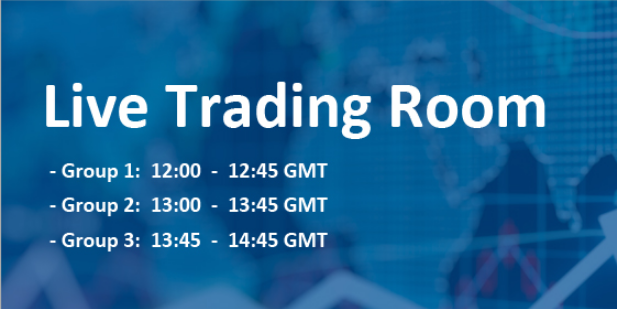 We provide precise forecasts with up-to-date analysis for 78 instruments. These include Forex, Commodities, World Indices, Stocks, ETFs and Bitcoin. Our clients also have immediate access to Market Overview, Sequences Report, 1 Hour, 4 Hour, Daily & Weekly Wave Counts. In addition, we also provide Daily & Weekend Technical Videos, Live Screen Sharing Sessions, Live Trading Rooms and Chat room where clients get live updates and answers to their questions. The guidance of ElliottWave-Forecast gives subscribers the wherewithal to position themselves for proper entry and exit in the markets. We believe our disciplined methodology and Right side system is pivotal for long-term success in trading.
Back