Google is still within a powerful wave ((III) and in the process of ending a super cycle degree in the next few years. We believe the cycle which started at 2009 low will end sometimes between 2020-2022. By that time, Google would have reached the minimum target of $1250. It can extend even higher, and we do not see any reason yet to sell.
In contrary, the stock provided us a nice long opportunity earlier this year. We believe the stock will make a new all time high, which consequently makes it a buy in 3-7-11 waves back. The following chart provides an illustration of our view and the video also explains The One Market Concept and how Google should still trade higher within wave ((III)).
Google (GOOGL) Monthly Elliott Wave Analysis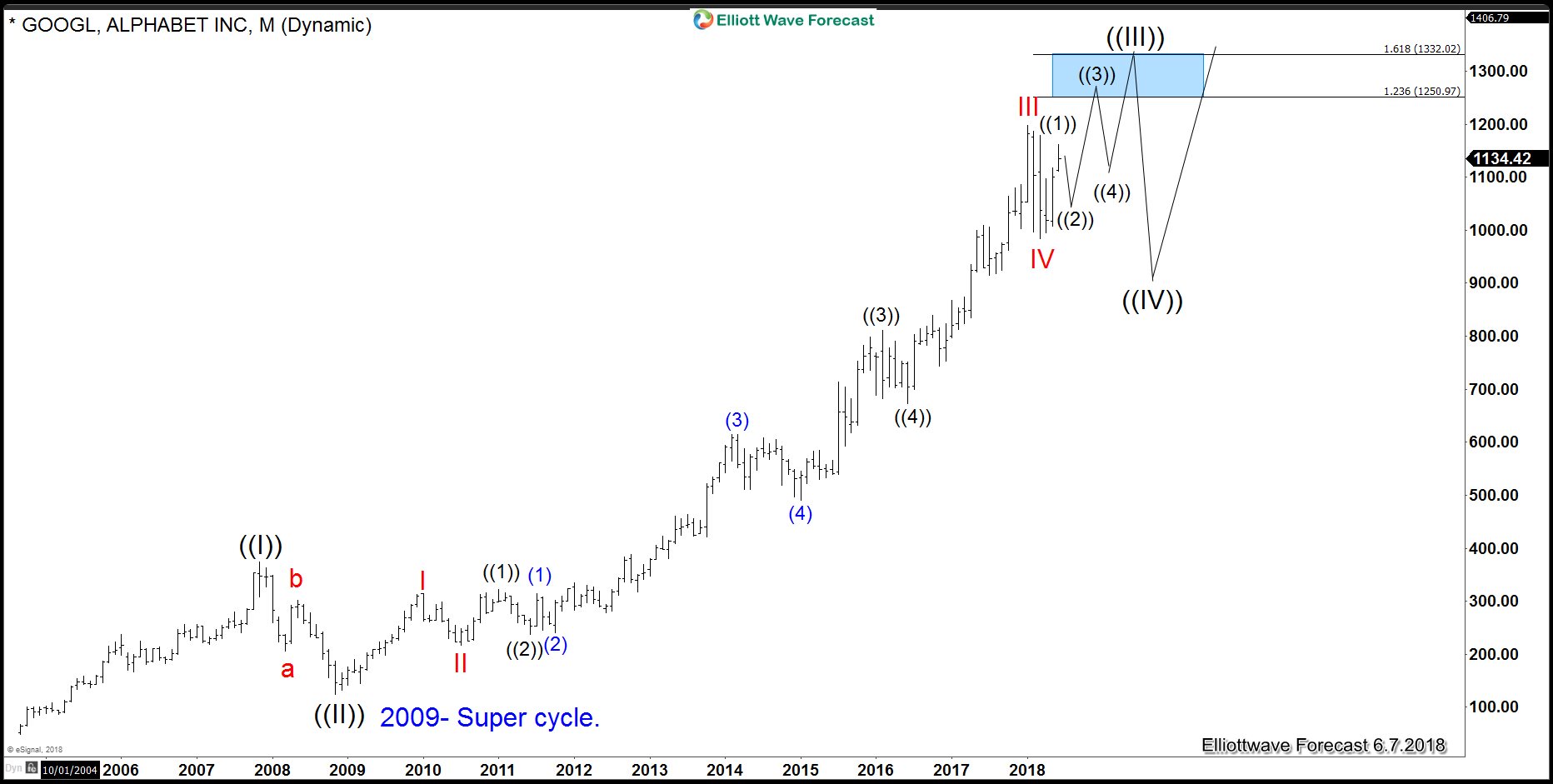 As can be seen in the chart above, we are labelling the rally from all-time low as an impulse Elliott Wave Structure. The stock is proposed to be in super cycle degree wave ((III)). The rally to $1179.86 on January 2018 high ended Cycle Degree wave III of ((III)), and the pullback to $980.64 on March 2018 low ended Cycle Degree wave IV of ((III)). While pullback stays above $980.64, expect Google to extend higher to $1250.97 – $1322.02 to end Cycle Degree wave V of ((III)). Then the stock should pullback in Super Cycle degree wave ((IV)) to correct cycle from 2009 low before the rally resumes. We don't like selling the stock.
Google Video Analysis
Back