AUDCAD has been rallying this week and today it broke above the peak at 10.25.2016 (1.0286). Decline from 10.25.2016 peak was pretty sharp and might have shaken some buyers but we viewed the decline as a buying opportunity because there were 5 swings up from 8.19.2016 (0.9753) to 1.25.2016 (1.0286) peak which is an incomplete Elliott Wave sequence and was calling for another high above 10.25.2016 peak to complete 7 swings sequence from 8.19.2016 low.
Video
Chart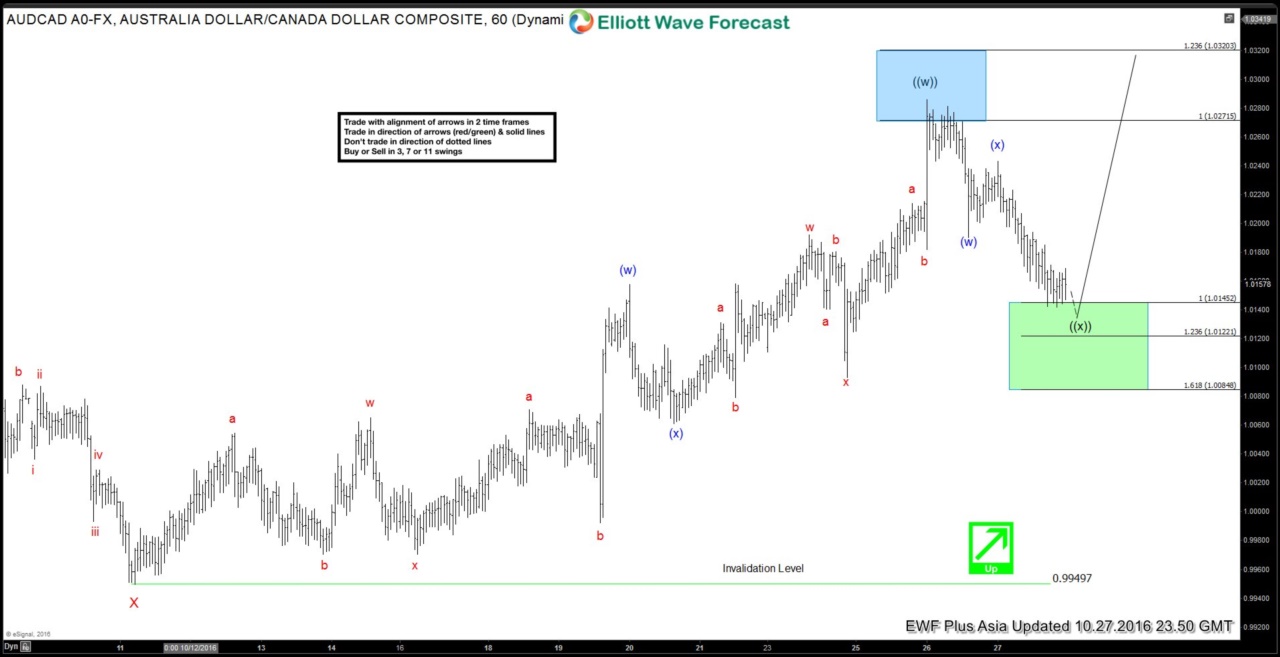 Pair reacted higher from the green box buying area as can be seen in 11.2.2016 New York updated chart below and since the chart was published, pair has already broken above 10.25.2016 ((w)) peak which means the long from 1.0145 are already risk free.
If you would like to access our Strategy of the day, Strategy of the week and Live Trading Room setups, try us Free for 14 days.
Back