Wheaton Precious Metals Corp (WPM) is a multinational precious metals streaming company. Streaming is a term when a company such as WPM makes an agreement with a mining company to purchase all or part of the production at a predetermined price. Typically this is a by-product precious metals from a mine. In exchange, Wheaton will provide an upfront payment plus additional payment upon delivery of each ounce or pound. Wheaton is one of the largest and most successful streamers as chart below shows: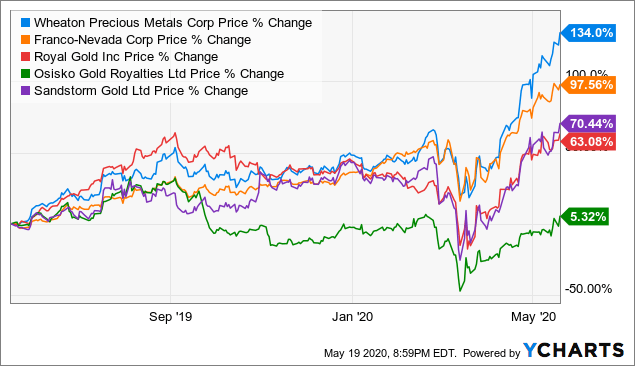 During the first quarter of 2020, WPM paid $426 per ounce of gold and $4.5 for an ounce for silver. With Gold price currently sitting at $1,720 and silver at $17.3, the company is producing a lot of free cash flow. In the first quarter, WPM produced a record high free cash flow at $177 million. With the price of Gold and Silver likely to extend higher in years to come due to the unlimited money printing by central banks, the stock can continue to perform very well.
Like many other mining stocks, Wheaton's shares were hit by the Covid-19 pandemic and dropped sharply to $27 from $34 in mid March. However, the company managed to recover and now about to break to new all-time high which should open a major bullish breakout.
Wheaton Precious Metals (WPM) Elliott Wave Chart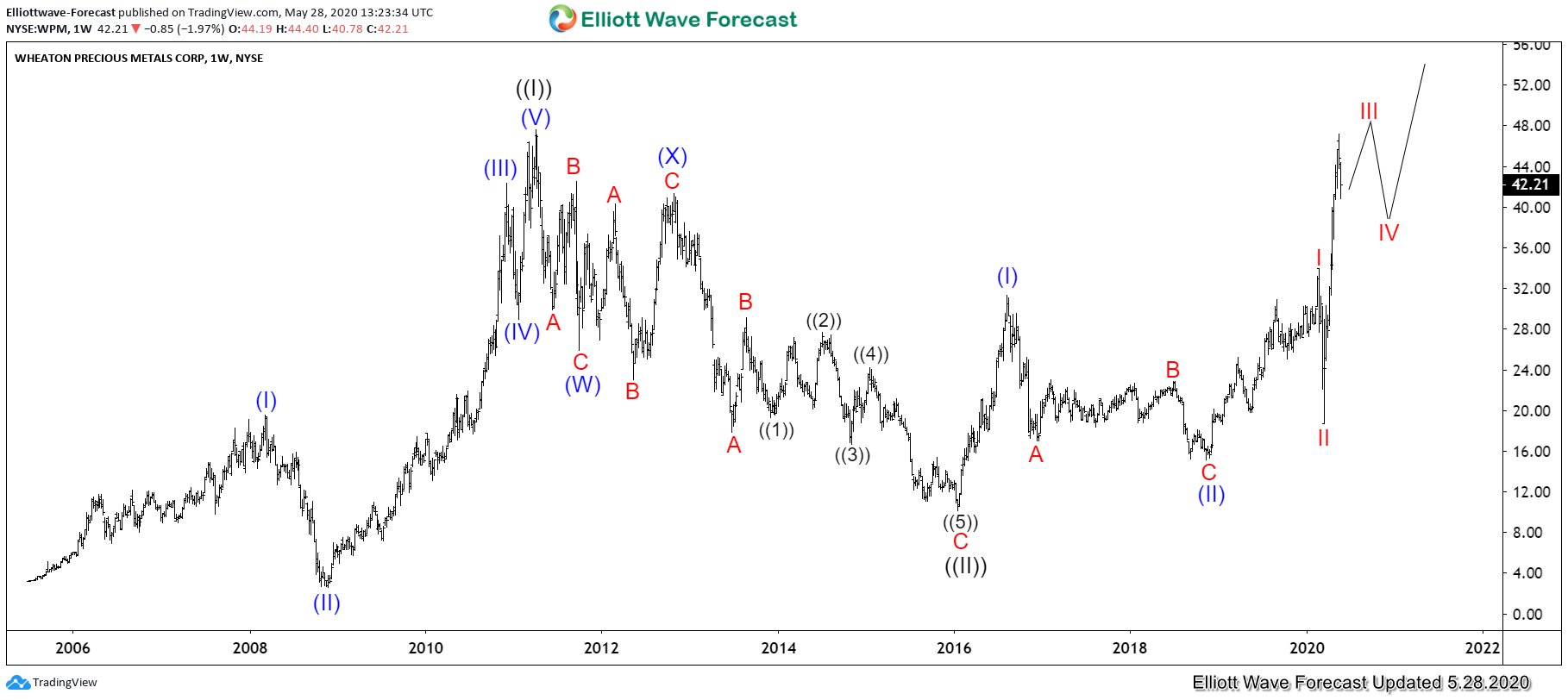 Weekly Elliott Wave View chart on Wheaton Precious Metals Corp (WPM) above shows a potential major bullish market. The rally to 8 April 2011 at $47.60 ended wave ((1)) in Super Cycle Degree. Then the stock declined to $10.04 on Jan 20, 2016 low ended wave ((II)) in super cycle degree. This coincides with the low in Gold which pullback to $1046.4 on November 2015. The stock is now in a powerful wave (III) of ((III)) which should take it to new high above $47.60. WPM is expected to continue to extend higher powerfully in years to come.
If you enjoy this article and analysis, feel free to try our service and check it out without commitment. We cover 72 instrument from forex, indices, commodities, and stocks. Take your trial here –> 14 Days FREE Trial.
Back