The 2011 Fukushima nuclear disaster in Japan resulted in a huge setback in Uranium. Plans for new nuclear power development are shelved and sentiment turns negative for many years after. However, a decade later the case for uranium is strengthening with the green initiative to limit carbon emission. The war in Ukraine also forces the Western nations to look for alternative supply of energy to rely less on Russia for Oil and Natural Gas. With growing demand and much reduced supply, as well as political support turning positive, Uranium could see a huge comeback in the next decade. Below we look at the Uranium Miners ETF (URA).
URA is an ETF consisting of uranium mining companies and the production of nuclear components. It has a $2.2 billion asset under management as of April 14, 2022 with 49 number of holdings in uranium related companies.
URA Monthly Elliott Wave Chart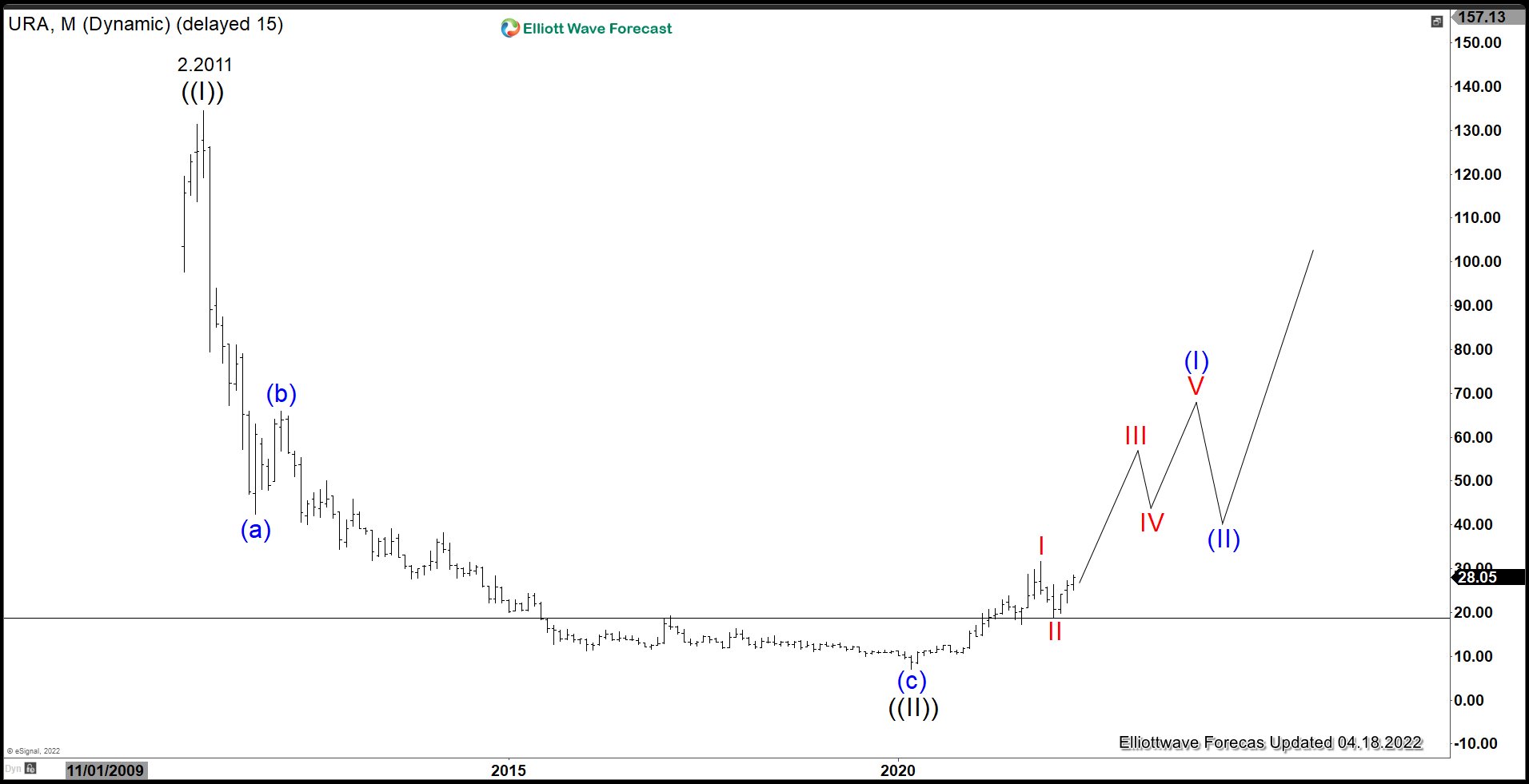 Monthly Elliott Wave view in Uranium Miners ETF (URA) above suggests that the top at $134.52 in February 2011 ended wave ((I)) and the pullback to $6.95 on March 1, 2020 marked the end of wave ((II))  low. The miners have started to turn higher and still in the early stage of wave ((III)). Up from wave ((II)) low, wave I ended at $31.60 and pullback in wave II ended at $18.71. Expect the miners to continue higher in wave III. A break above wave I at $31.60 should confirm this view. Pullback should now hold above $18.71 for further upside in the ETF.
For more regular Elliott Wave updates on ETF, stocks, commodities, or forex, feel free to take our trial here –> 14 Days Trial
Back