Shopify (NYSE: SHOP) is a Canadian multinational e-commerce company headquartered in Ottawa, Ontario. It's also an e-commerce platform for online stores. The stock is up above 28% over the past month, outperforming S&P 500 which has returned just about 2% over the past month. The stock has certainly benefited from the Covid-19 breakout, as the pandemic accelerated the shift to e-commerce.  The company provides small and medium businesses the software tools and services they need to go online.
Below is the weekly Elliott Wave chart for Shopify. The entire rally from the IPO time in 2015 is unfolding as a 5 waves impulse Elliott Wave structure. Up from the all-time low, wave (I) ended at 409.61 and wave (II) pullback ended at 282.08. Stock then resumed higher again in wave (III) towards 1499.75 and pullback in wave (IV) ended at 1005.14 on March 2021. The stock has recently made a new all-time high again within wave (V).
Near term, expect the stock to continue higher as far as pullback stays above March 26 low at $1005.14. Once wave IV of (IV) completes, then we can better measure potential target to end wave V of (V) of ((I)).
SHOP Weekly Chart 27 June 2021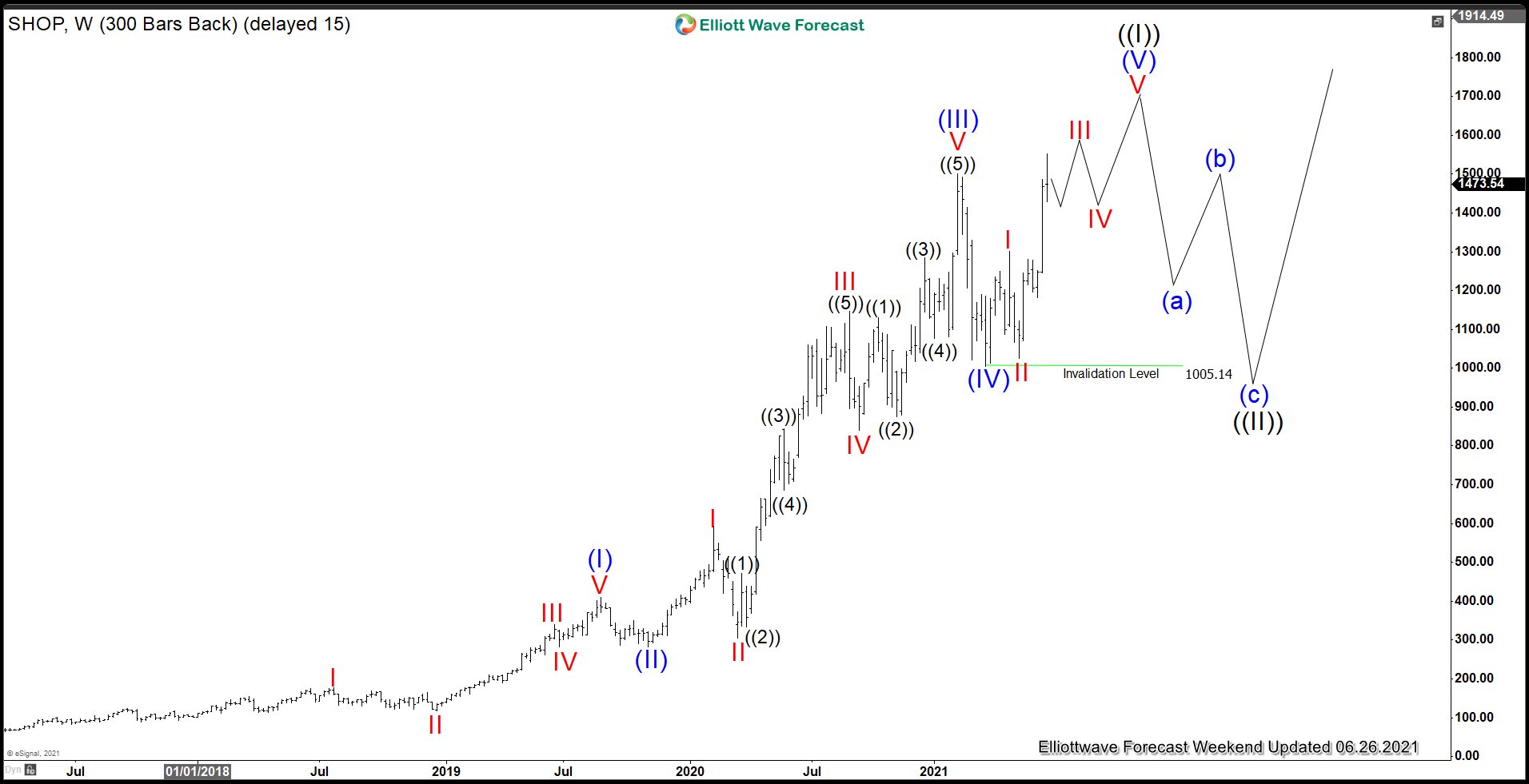 ---
Learn how to trade the market in forex, stocks, Indices, and commodities by trying out our services 14 days . You will get access to our 78 instruments updated in 4 different time frames, Live Trading & Analysis Session done by our Expert Analysts every day, 24-hour chat room support and much more.
Back