Pan American Silver Corporation (PAAS) is a Canadian mining company that specializes in the exploration, development, and production of silver and gold ores. The company is one of the world's largest primary silver mining companies and has a strong presence in the Americas. Below we will update on the technical outlook for the company:
PAAS Monthly Elliott Wave Chart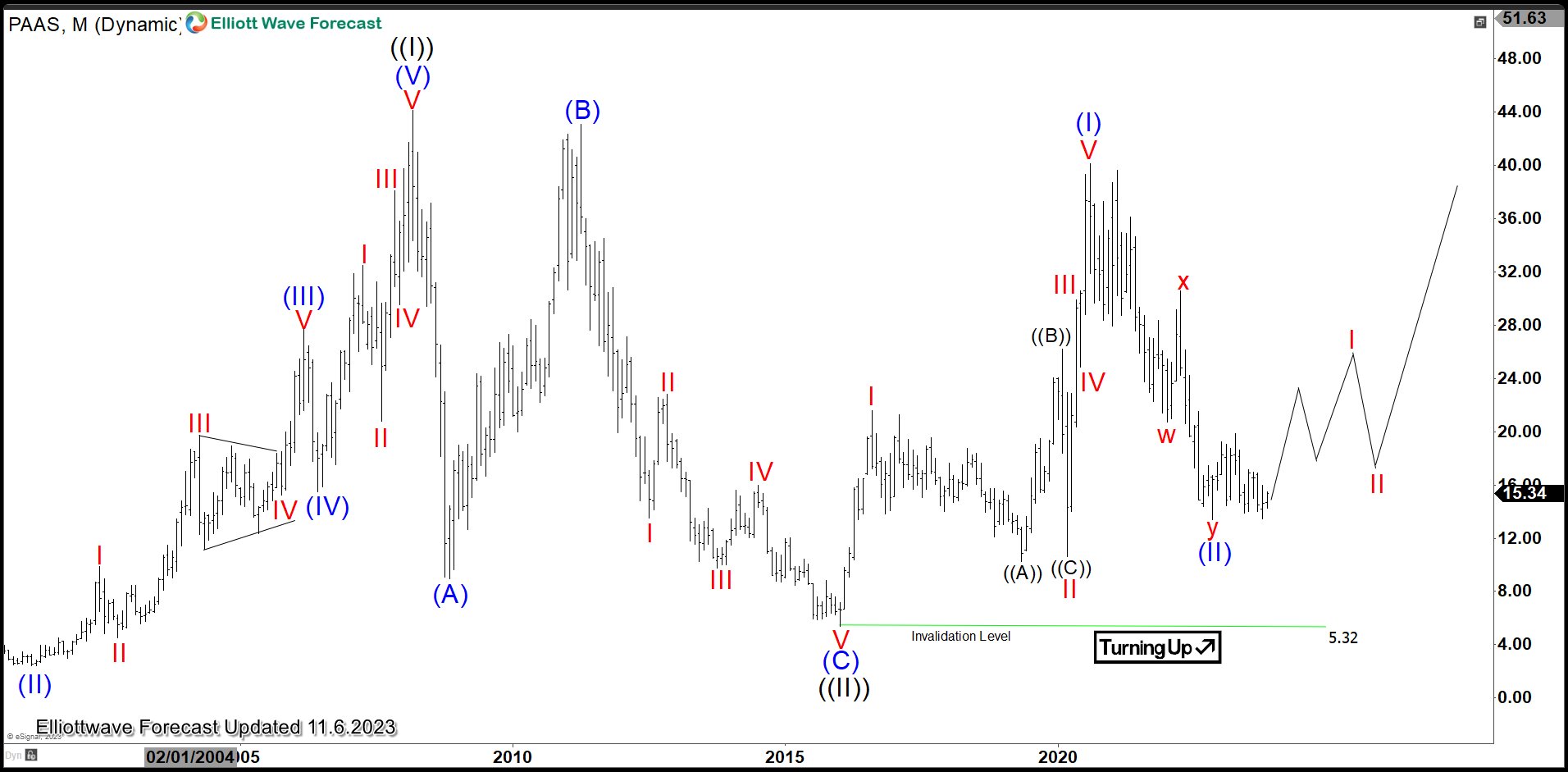 Monthly Elliott Wave of Pan American Silver (PAAS) above shows that the stock ended wave ((II)) at 5.32 on January 2016 low. From there, the stock has started a new bullish cycle. Up from wave ((II)), wave (I) ended at 40.11 and dips in wave (II) ended at 13.4. Expect the stock to resume higher as far as it stays above 13.4, and more importantly above 5.32.
PAAS Daily Elliott Wave Chart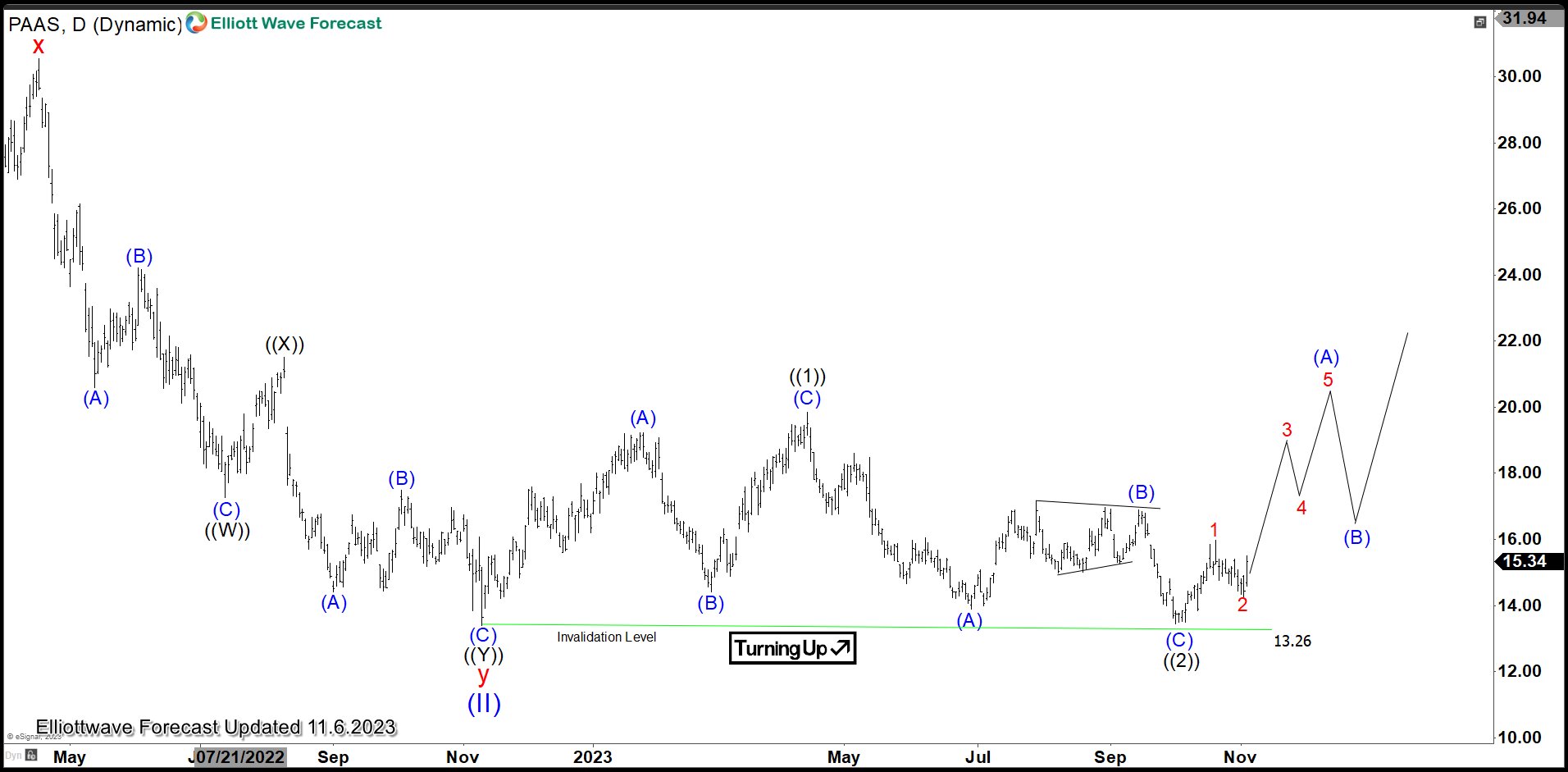 Daily Elliott Wave Chart of Pan American Silver (PAAS) above shows that the stock ended wave (II) at 13.26. The stock has started to turn higher even though it sill needs more separation from the low. Up from wave (II), it formed a leading diagonal with wave ((1)) ended at 19.84. Pullback in wave ((2)) ended at 13.45. The stock has resumed higher again in wave ((3)). Near term, as far as pivot at 13.26 low stays intact, expect pullback to find support in 3, 7, or 11 swing for further upside.
To get regular technical updates on 72 instrument from stocks, Indices, forex, and commodities, feel free to try our service free –> 14 days FREE Trial.
Back