Company Profile. NIO Inc. is a pioneer in China's premium electric vehicle market. We design, jointly manufacture, and sell smart and connected premium electric vehicles, driving innovations in next generation technologies in connectivity, autonomous driving and artificial intelligence. Nio held its U.S. IPO back in September of 2018, selling IPO shares at $6.26 and raising $1 billion.
For years, Tesla also reported large losses and was forced to raise outside capital. However, Nio's sales slumped in 2019, taking the wind out of the growth stock story.
Latest News: NIO saw a huge surge in demand for its SUVs during July. Total vehicle volume came to 3,533, which was more than quadruple what NIO delivered in July 2019. The delivery numbers included 2,610 of NIO's ES6 electric SUVs and 923 of its larger ES8 models.
Technical Picture: After the IPO price of $6.26, it quickly rose to $13.80 and then saw a steady decline to $1.19 in September 2019. It started getting bid again and now the rally from September 2019 low appears impulsive, we will look at the Weekly chart to see the long-term view and also look at the near-term view on a 240 minute chart.
NIO Weekly Elliott Wave Analysis
Decline from September 2018 peak to September 2019 low was in 3 waves and since then we can see a rally which is so far in 3 waves but wave ((3)) reached 323.6% of wave ((1)) which supports the idea of an impulse in the making because when 3rd leg passes 161.8% of the 1st leg, it's indicative of an impulse wave in progress. Another high is expected to complete an impulsive advance from September 2019 low and after that we can see a pull back to correct the rally September 2019 low before the stock can see acceleration higher.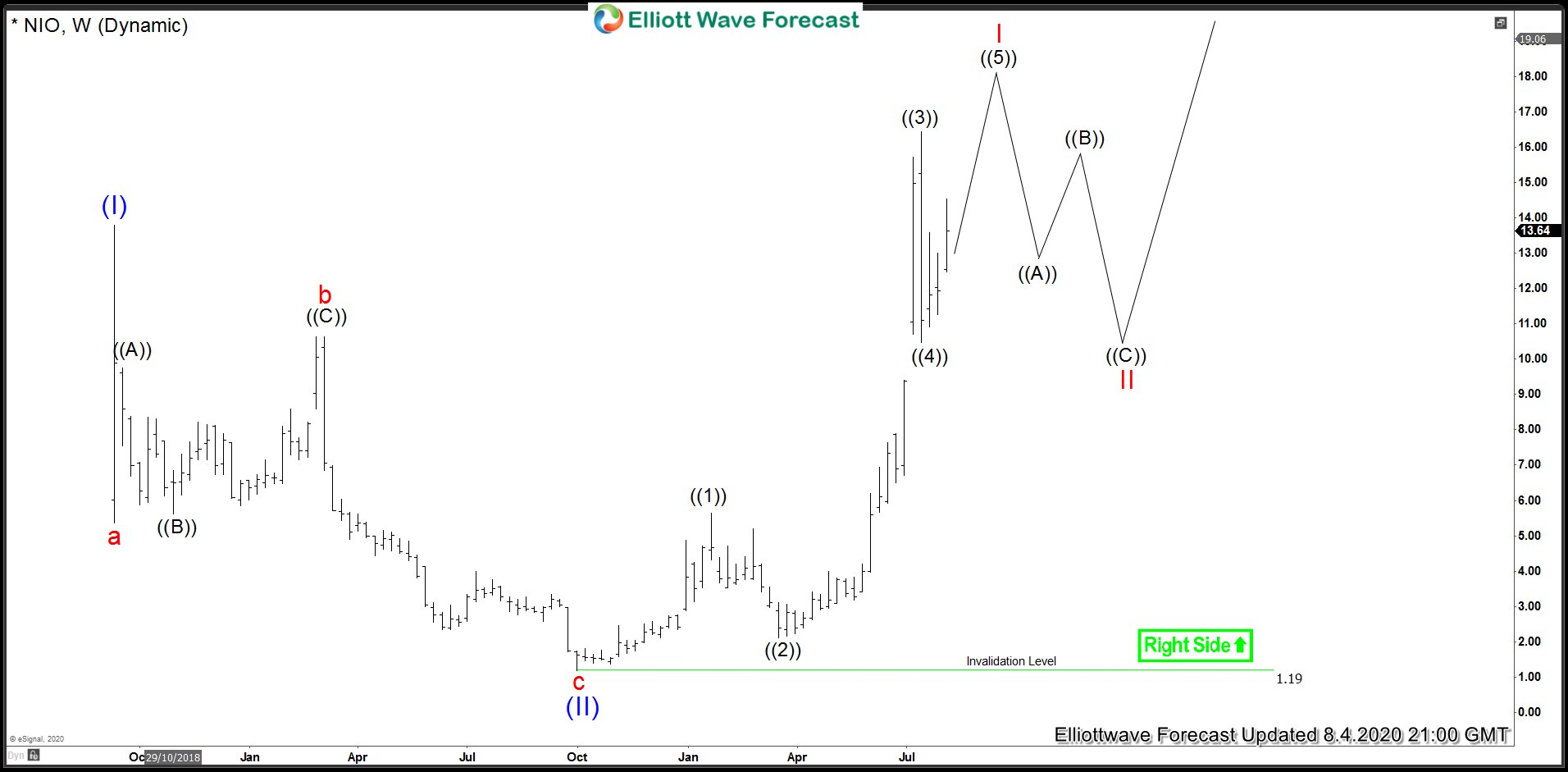 NIO: 4 Hour Elliott wave Analysis
NIO decline from wave ((3)) high was in 7 swings and appears to have completed wave ((4)) at $10.46. As dips hold above $10.91 and more importantly above $10.46, we are expecting wave ((5)) to continue higher toward $17.92 – $20.31 area to complete wave ((5)) before profit taking takes place and some sellers enter the market to create a downward reaction.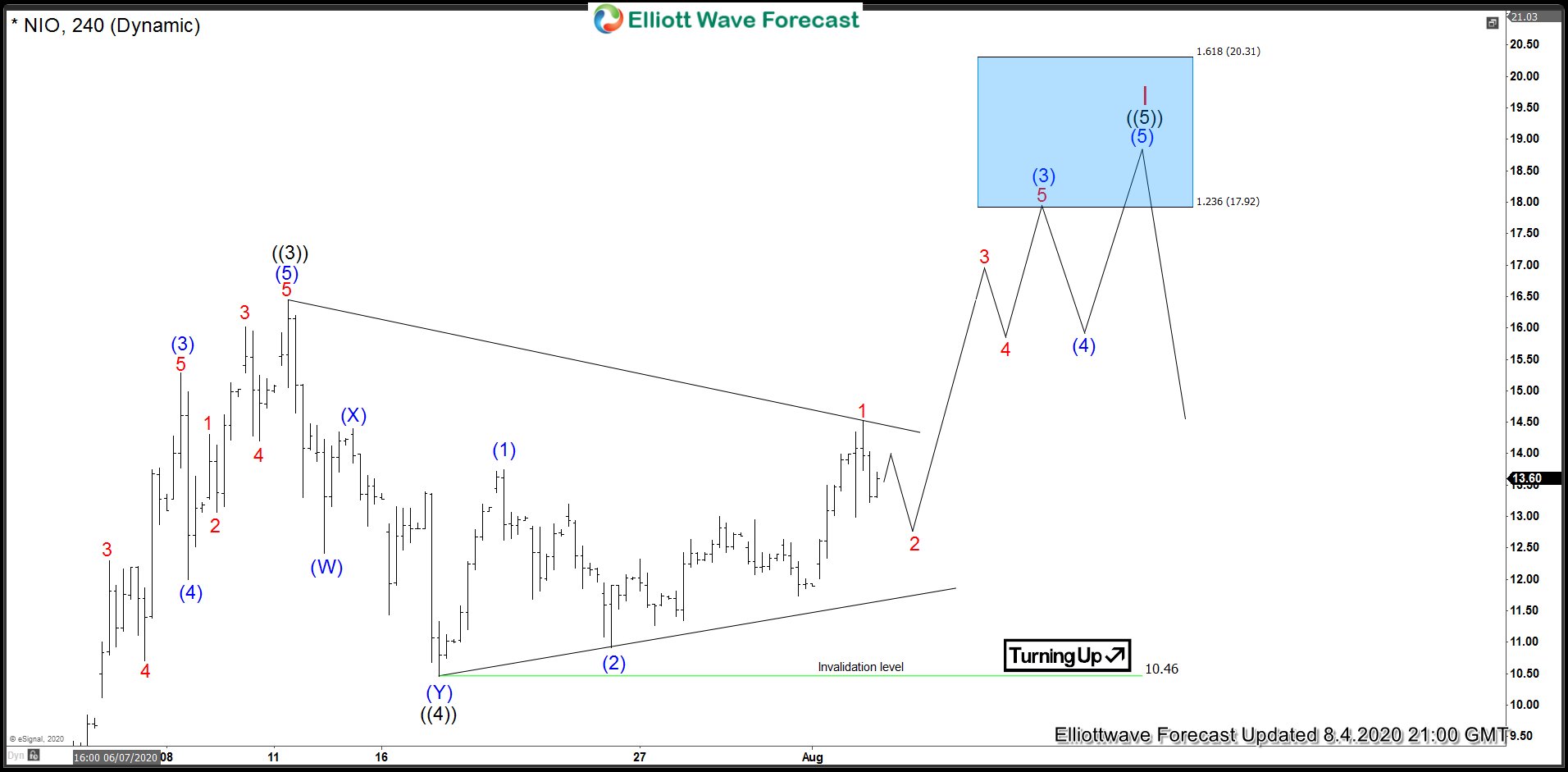 NIO Alternate View: Triangle in wave ((4))
Alternatively, wave ((4)) can take the form of a triangle before we get a break higher in wave ((5)).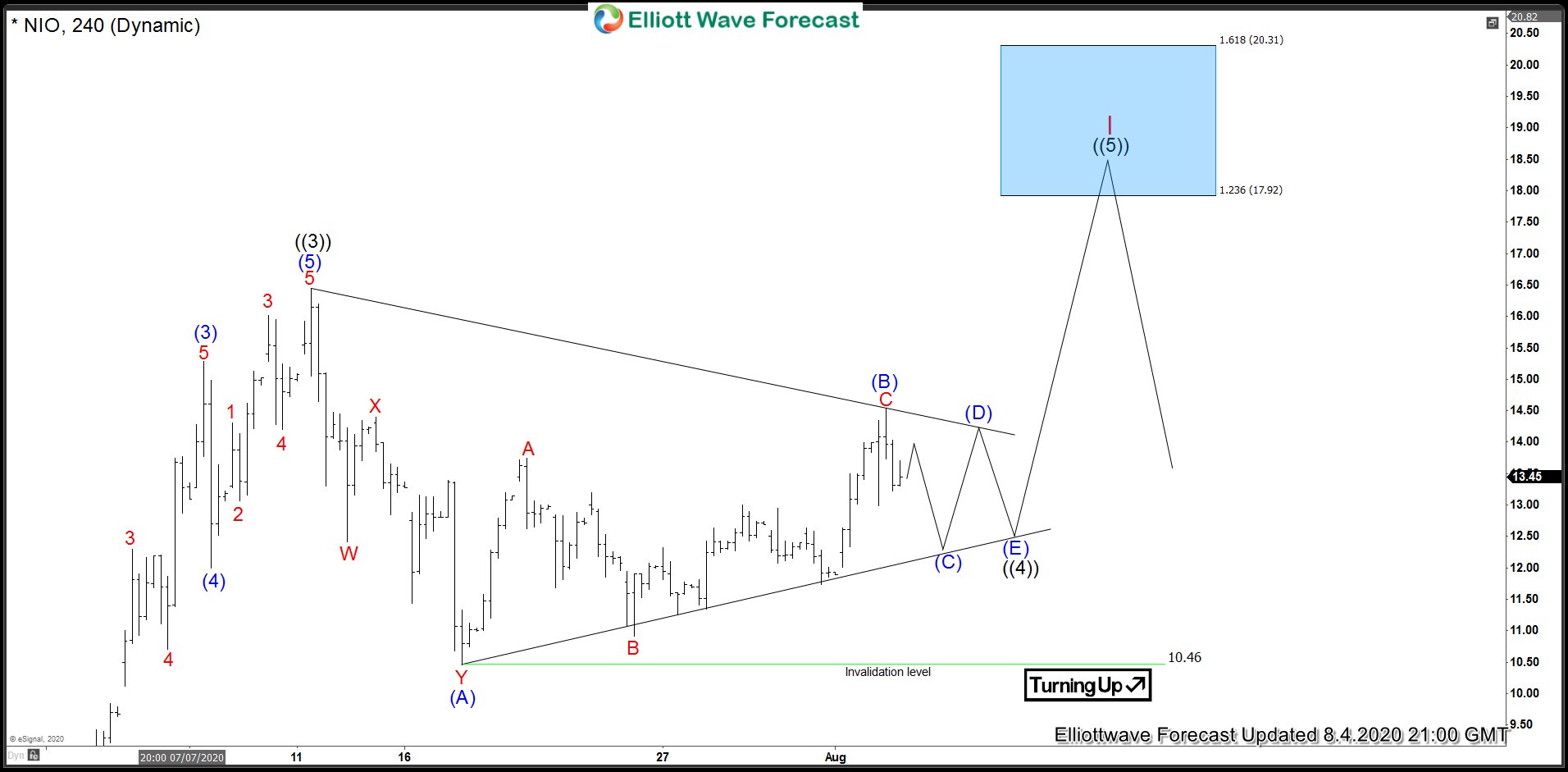 Back