Hello fellow traders. In today's blog, we will have a look at the Lufthansa AG stock. The stock is listed in the DAX 30.
Lufthansa AG is the biggest German airline and has a lot of subsidiaries. And when combining them together Lufthansa is the biggest airline in Europe in terms of a passenger airline. The company has its Headquarter in Cologne Germany. The airline is also one of the founding members of the so-called Star Alliance, which is the world largest airline alliance.
In the last couple of weeks, Lufthansa has some company intern problems which reflecting the current stock price. Moreover, due to the Oil attacks against Saudi Arabia, the company was suffering as well, due to its demand for Oil.
The stock is currently under serious pressure which can be seen in the chart below. Let's have a look at the weekly price action and what to expect for the company.
Lufthansa AG 09.29.2019 Daily Chart Analysis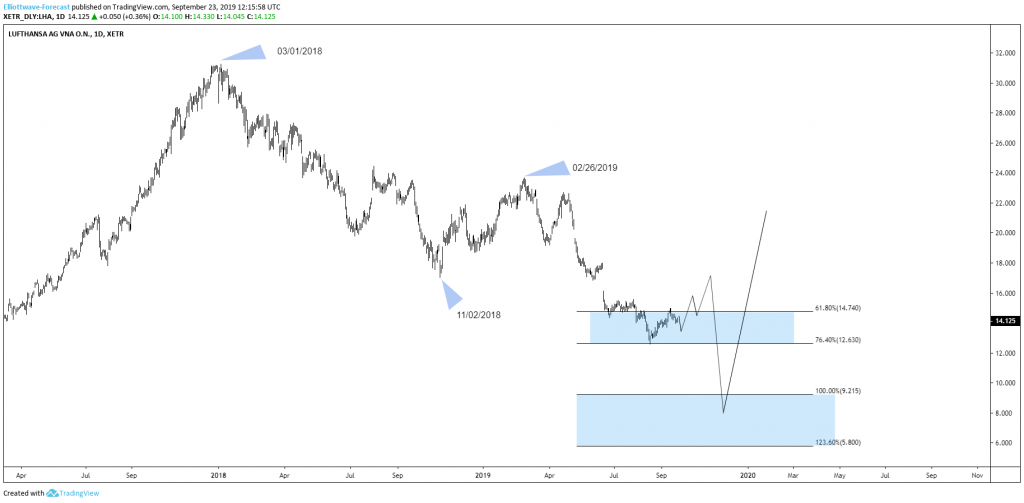 In the chart above you can see that the stock ended the cycle up from its all time low at its 2018 peak. Below from there, it has been in the progress of correcting its all-time low cycle in 3-7 or 11 swings. Recently, Lufthansa broke below its 2018 low. With that said, the stock has now an incomplete sequence from 2018 peak indicating that more downside should be becoming. We can see that it reached the 61.8-76.40 extension area from 2018 peak.
From there it has been bouncing higher and it could end up correcting internal cycle from 2/26/2019 peak in 3-7 or 11 swings before initial downside should be seen. Lufhansa should ideally now see the equal legs from 2018 peak towards 9.22-5.80 area. This area can be used based on Elliott Wave Hedging for a good buy investment opportunity.  Summarizing, the stock should see more downside in the next coming weeks and month into 9.22-5.80 area where a bigger reaction higher in favor of the Lufthansa stock should ideally be taking place.
---
I hope you liked this kind of different blog and I wish you all good trades. And for all who are interested in learning more about our unique blue box areas and also want to trade profitably in 2019 then sign up for a free 14 days trial you can cancel anytime. Click the link and see you insight ?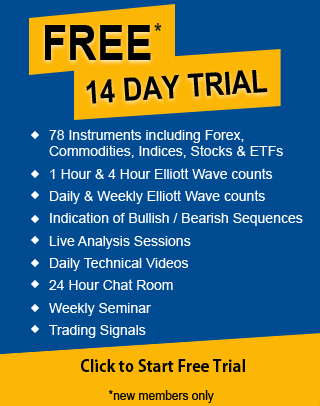 Back