In this blog post, I want to discuss with you one of our recent High-Frequency box in the Russell Index which provided us with 12% in profit.
We have been calling the Russell Index higher from the daily chart for a very long time. We are still bullish American indices, therefore, we have no other choice but to trade them to the upside. Read this article to get an edge: https://elliottwave-forecast.com/stock-market/world-stock-index-has-much-more-upside/
In the chart below, you can see the daily of the Russell index. We have been calling it higher from the 940.85 cycle. Our members  knew how to exactly trade this instrument the right way.
Russell Daily Chart 01/21/18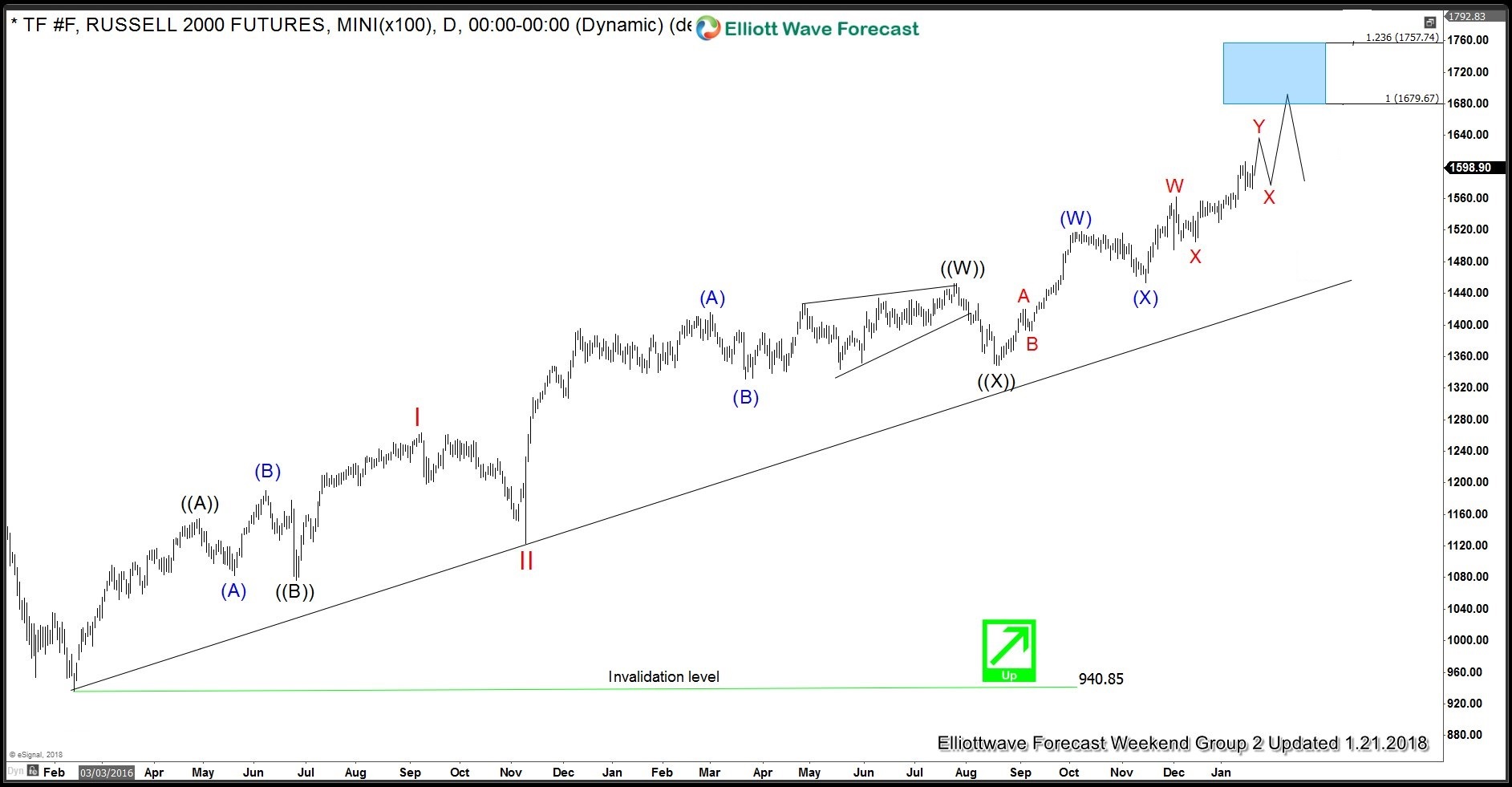 In the next image below you can see our 1-hour London update presented to members of the 01/10/18. The strategy at that time remained the same, buying any blue box in 3-7-11 swings. At that time, the market offered us our high-frequency box between 1549.09-1537.33. With an invalidation level of 1530.03.
Russell 1 Hour Chart 01/10/18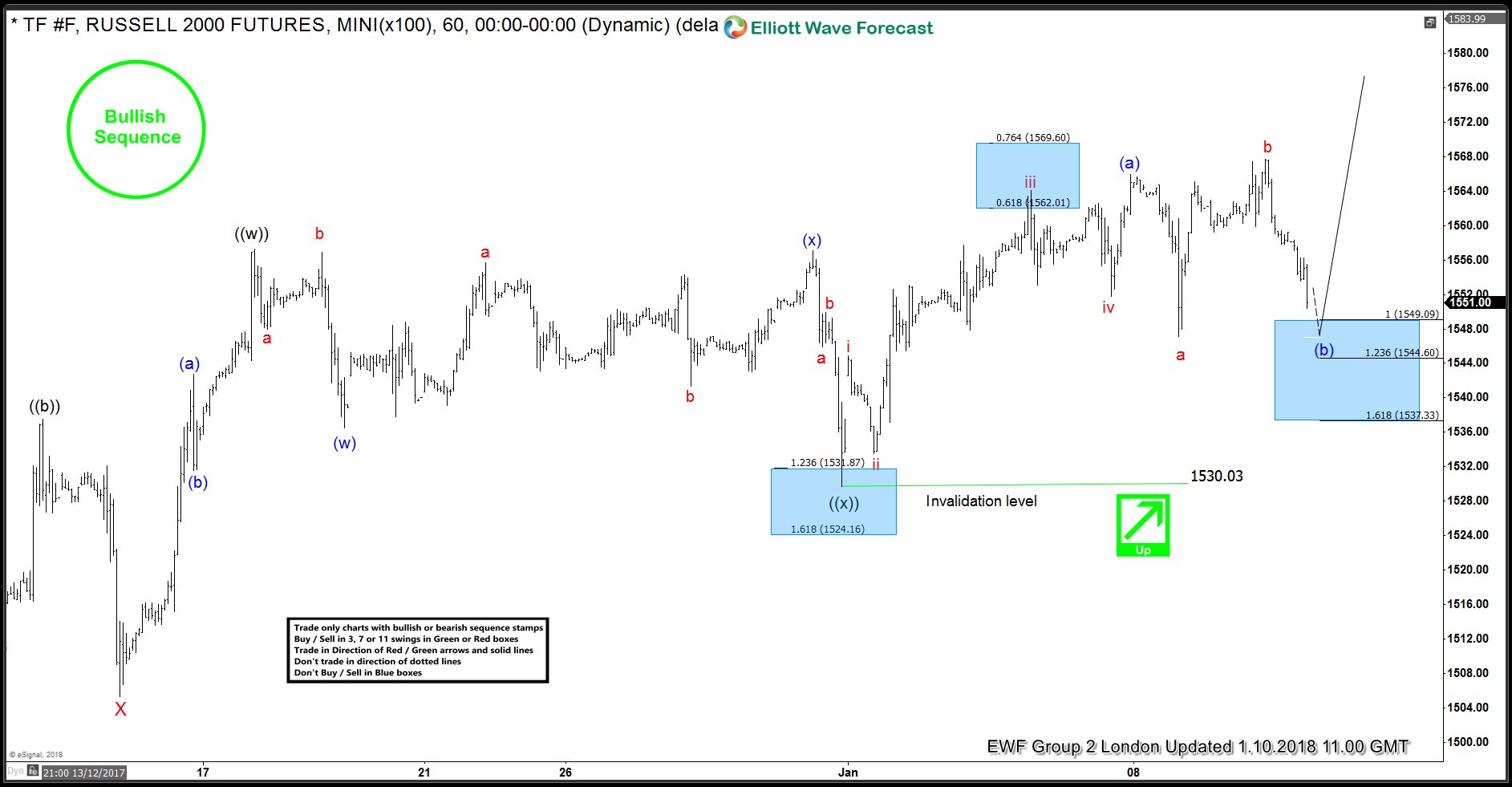 The market nearly perfectly bounced from our HFT box and quickly made new highs. After 4 days, we already reached the take profit. We initiated the HFT box on 01/08/18 and the market hit take profit on 01/12/18. Which provided a risk to reward of 6:1. With a risk of 2% on each trade ( I don't recommend risking more than 2% on each trade), it would have been a 12% gain. UNBELIEVABLE!
 1 Hour Chart Russell 01/19/18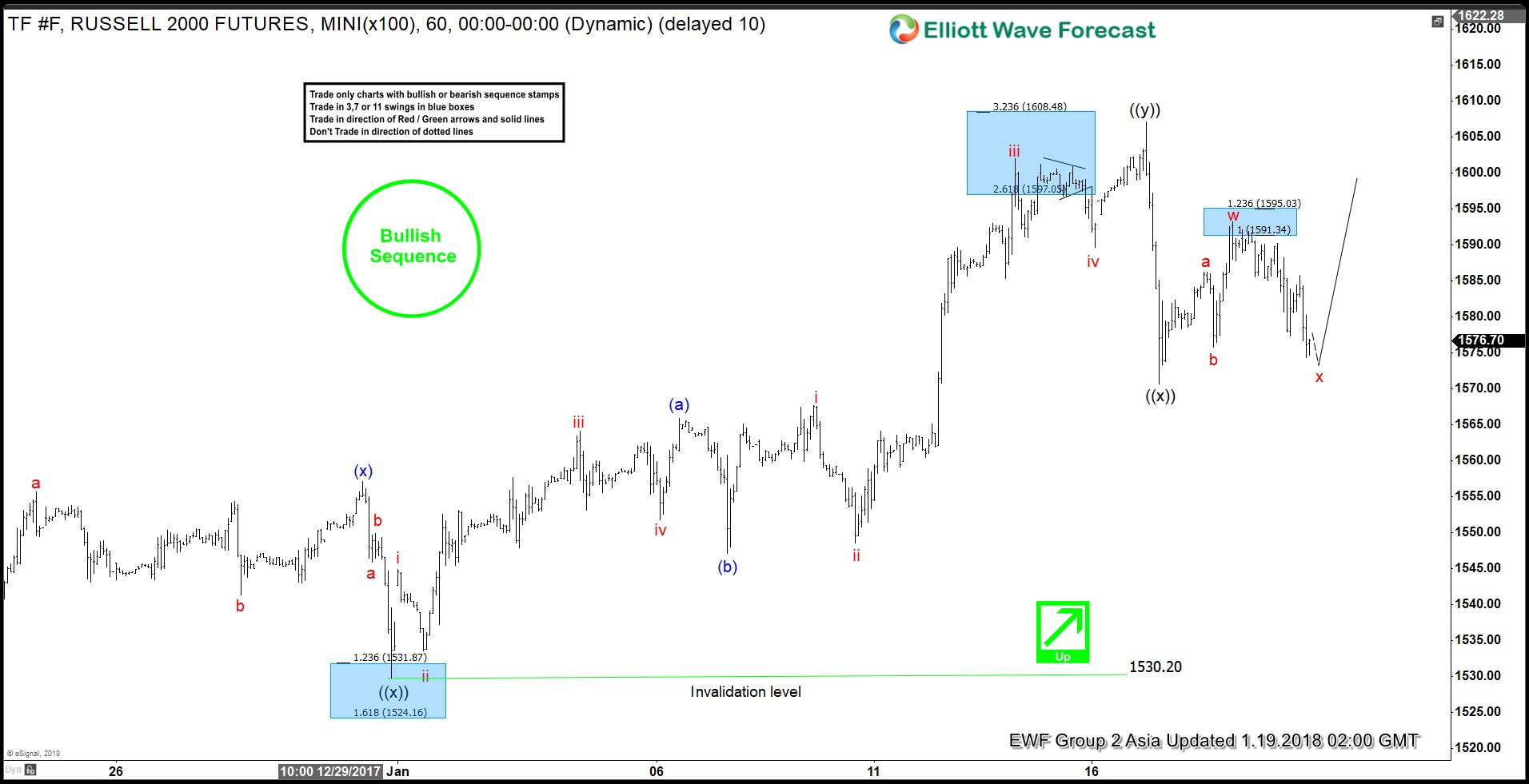 Our HFT boxes are priceless and accurate. I don't claim to be 100% but we have a decent strategy which is more right than wrong. And with the correct money management, it allows you to be profitable in the long run. We are one of the 5%ers in trading. Only 5% make constant money in trading whereas 95% of traders fail. Be on the right side and trade big trends with our knowledge, Live session, Live trading rooms and much more.
Overall, I can conclude that it was one of the best trades for January. Fast. Quick and Good amount of profit.
I hope you liked this blog and I wish you all the best. Don't forget our special offer below if you also want to trade big trades like above.
We believe in cycles, distribution, and many other tools in addition to the classic or new Elliott wave Principle. To get a regular update on the market and Elliott wave charts in 4-time frames. And the best thing is you get now instant 30% discount on ALL monthly plans. Join HERE.
If you enjoy this article, check our work and join HERE to see Elliott Wave Forecast in 4-time frames for 78 instruments as well as getting access to Live Trading Room, Live Session, and more.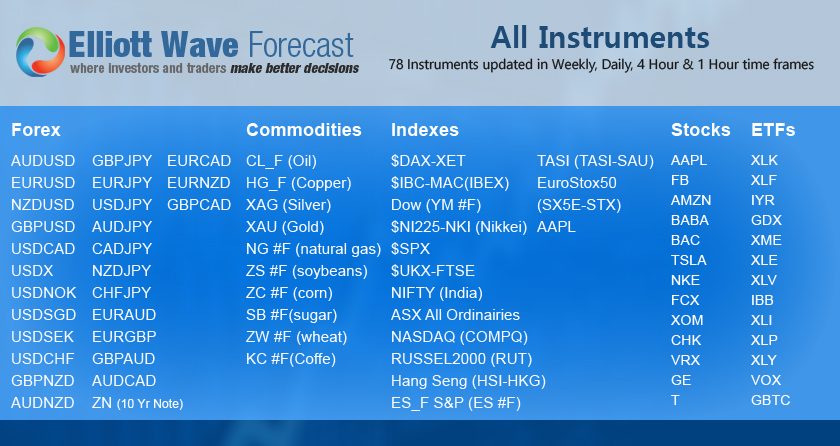 Back