Hang Seng short-term Elliott wave view suggests that the rally to 31521.13 high on 6/07/2018 peak ended Intermediate wave (2). Down from there, the decline to 27990.45 low is proposed to have completed Intermediate wave (3). The internals of Intermediate wave (3) unfolded as Elliott Wave Impulse structure with extension. This suggests the sub-division of each wave lower (i.e. Minor wave 1, 3, and 5) unfolded as 5 waves structure.
Below from 31521.13 high, Minor wave 1 of (3) ended in 5 waves at 30874.1 and Minor wave 2 of (3) ended at 31242.86 high. Then down from there, Minor wave 3 of (3) took place in extended 5 waves & ended at 28169.1. Up from there, Minor wave 4 of (3) ended at 28962.29 high, and Minor wave 5 of (3) ended at 27990.45 low. Above from there, the index is correcting cycle from 6/07 peak in Intermediate wave (4) bounce.
The internals of that bounce is expected to unfold as an expanded flat. As far as a pivot from 6/07 peak (31537) peak stays intact during the bounce, index is expected to fail 1 more time within Intermediate wave (5) towards 27588-26540 target area next. Afterward, the index is expected to find buyers there for larger 3 wave reaction higher at least. We don't like selling the Index.
Hang Seng 1 Hour Elliott Wave Chart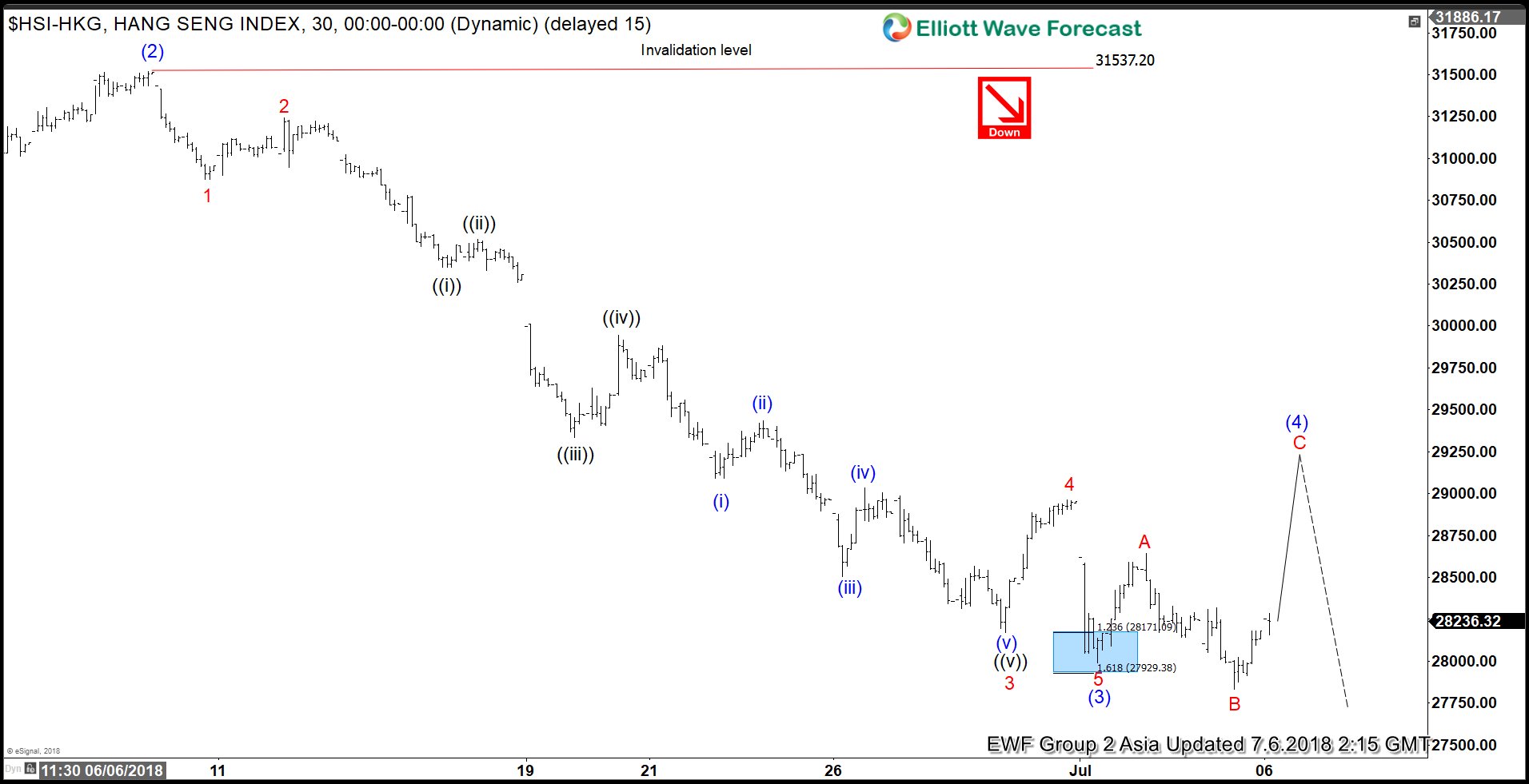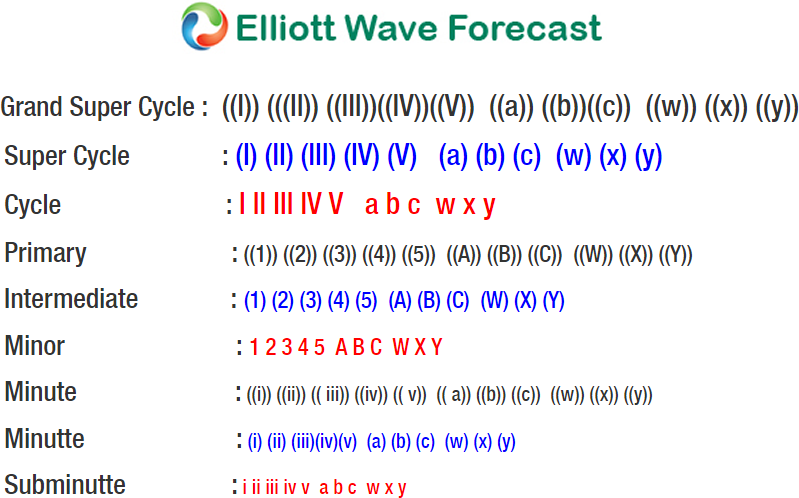 Back