Before we get into the subject, Alphabet, Inc. is a holding company and engages in acquisition & operation of different companies and operates through the Google and Other Bets segments. The Google segment includes Internet products such as the Google Search engine, Google Ads, Google Commerce, Google Maps, YouTube, Apps, Cloud, Android, Chrome, Google Play as well as hardware products, such as Chromecast, Chromebooks and the well known Nexus Smartphones. Other Bets segment includes businesses such as Access or Google Fiber, Calico, Nest, Verily, GV, Google Capital, X, and other initiatives. Alphabet Inc is headquartered in Mountain View, CA.
Google (NASDAQ:GOOGL) presentation of the new version of its Operating System for Smartphone and Tablets is just a few days away. According to some tweets from a pair of well-connected Android reporters, the specific day for release at this stage should be August 21st where Android 8.0 (Oreo?) will be coming finally publicly available.
Currently in Beta Version for Testers and Programmers, according to Google, the new Android 8.0 version is expected to deliverer many performance, security and user experience improvements over the latest Android Nougat 7.0 version introduced back in August the 22nd of 2016. Those improvements should help Google with the overall mobile search segment which in combination with the YouTube platform are the main drivers of growth for Alphabet Inc. In numbers, Google's mobile search segment performed superbly this quarter, total advertising revenue was spurred upwards by increased mobile search use. Worth to note that both Android and IOS (Apple) devices use Google search as a default search engine and the increased usage of mobile devices over the last few years has resulted in Alphabet's mobile search growth. As of their latest quarter, there are now over 2 billion monthly active Android devices around the world and keep increasing. Not only does this increase in users help mobile search growth but it helps their application store, Google Play and many more to generate more revenue for the company.
When it comes to Google's Stock analysis, price has been consolidating sideways since the 06.05.2017 unable to break above the recent highs at 1008.61 and break below recent lows at 915.31 indicating that the Investors waiting for a catalyst for direction, possibly the announcement of Android 8.0 OS in a few days or if later, the presentation of the Google's new Pixels Smartphones devices which is are in direct competition with Apple's iPhones.
According to our proprietary system of equal legs extensions, the 3, 7 and 11 swings market sequence and Market Analysis via correlations, despite that GOOGL already reached the target of the equal legs for the cycle from 01.12.2015, we still believe that the stock can see new highs from current levels or at least a 3 wave bounce from lower against the yearly trendline. Below our Weekly Elliott Wave count which is calling for one more leg higher before the stock start to correct the cycle from 01.12.2017 at the 490.91 lows.
In the shorter cycles, we are waiting to see GOOGL complete the consolidation from 06.05.2017 in waves ((iv)), ideally test the yearly supporting trendline, from there see a bounce and decide whether price will extend to new highs or do at least a 3 swing bounce before fail again. In either case, we expect the bounce against the trendline to create a Risk Free position and if the bounce fail to extend into new highs to get stopped at least Break even.
If you have found our analysis interesting we are almost certain you will enjoy our new plan covering 13 Stocks & 13 ETFs, providing Daily Technical Analysis in the Weekly, Daily, 4 Hours and Hourly including Trading opportunities, Live Sessions and many more. If you would like to learn more you can always join us.. We provide a 14 days FREE to try our services and learn how to to trade forex, indices, commodities and stocks using our blue boxes and the 3, 7 or 11 swings sequence, just click on this link. You will get access to our 78 instruments updated in 4 different time frames, Live Trading Room and 3 Live Analysis Session done by our Expert Analysts every day, 24-hour chat room support and much more.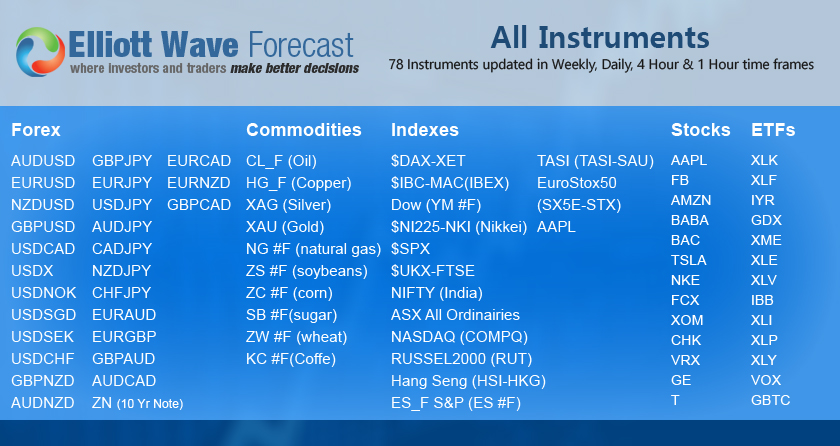 Back