In today's blog, we will have a look at the latest price action of the BASF stock. The stock is listed in the DAX 30 Index from Germany.
BASF is a German-based chemical company which as its headquarter in  Ludwigshafen am Rhein in Germany. BASF is the largest chemical producer in the world.
On the 8th of July 2019, BASF announced that they would cut its business outlook for 2019. They are now expecting a slowdown in profits for this year. This lead ultimately to an immediate decline of around 7% at Frankfurt open on the following day. Now, let's have a look at the price action with the chart below.
BASF 07.11.2019 4H Chart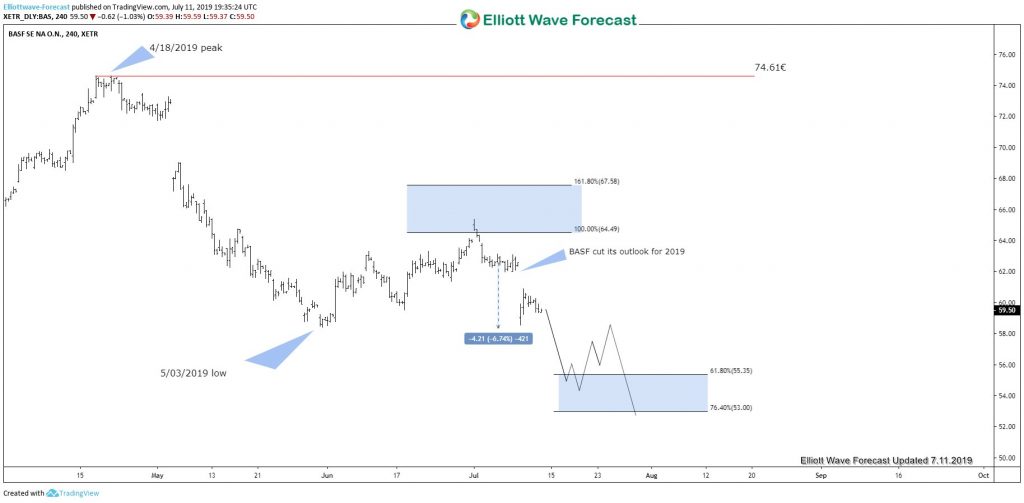 BASF 07.14.2019 4H Chart Update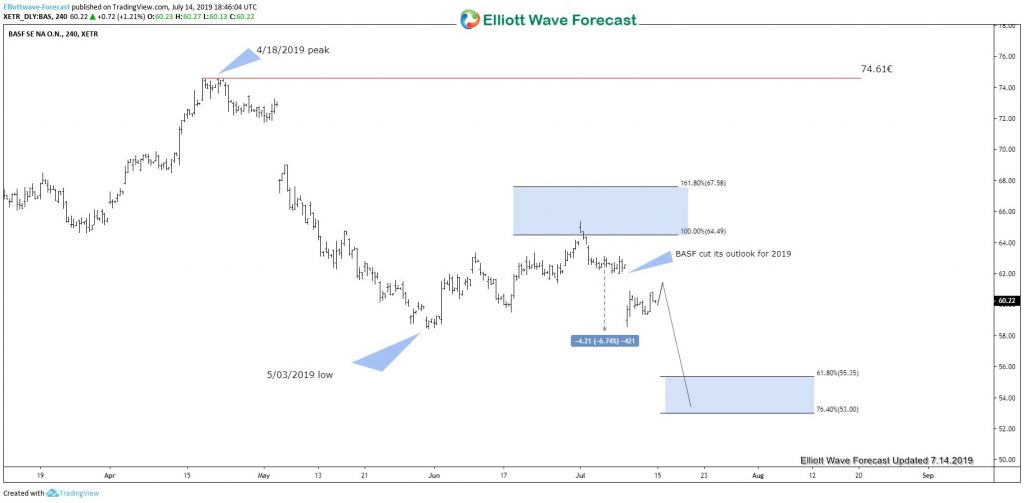 We can see that the stock ended clearly the cycle from 4/18/2019 peak at 5/03/2019 low. Above from there, it corrected the cycle from 4/18/2019 peak in the sequences of 3-7 or 11 swings. We can see nicely that BASF reached the equal legs extension area from 5/03 low towards 64.49-67.58€ area and the stock reacted nicely to the downside. After the initial reaction lower, BASF gave the press release that they cut the outlook for 2019. This is yet again a nice confluence between our technical/sequence analysis and fundamental data outcome. If combined the right way it can act as a great trading tool.
As of current price action BASF is close to taking out the 5/03/2019 low (58.40€). If the stock can manage to take out that low it would open up further extension lower from 4/18/2019 peak (74.61€). First targets lower can be the 0.618-0.764 extension area which would theoretically come at around 55.35-53€ per share. But for confirmation, it needs to break 5/3/2019 low (58.40€) first.
According to the business outlook for 2019 by BASF, we could see a significant slowdown in company sales which the technicals are also suggesting at this stage.
I hope you liked this blog and I wish you all good trades. And for all who are interested in learning more about our unique blue box areas and also want to trade profitably in 2019 then sign up for a free 14 days trial you can cancel anytime. Click the link and see you insight 🙂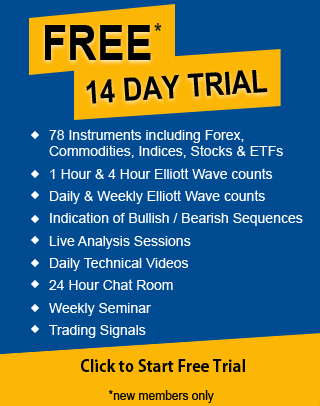 Back