FTSE Short term Elliott Wave analysis suggests decline to 7196.58 ended Primary wave ((4)) on 9/15 low. Up from there, rally in Primary wave ((5)) is unfolding as a zigzag Elliott Wave structure. Intermediate wave (A) of this zigzag structure remains in progress as 5 waves impulse where Minor wave 1 ended at 7327.50 and Minor wave 2 ended at 7289.75. Rally to 7527.59 ended Minor wave 3 and decline to 7493.04 ended Minor wave 4. Cycle from 9/15 low is mature and can end any moment. However, while near term pullbacks stay above 7493.04, Index could see more upside before ending the cycle from 9/15
Chasing the rally higher at this stage is risky as Intermediate wave (A) could end soon. Once Intermediate wave (A) is complete, Index should pullback in Intermediate wave (B) in 3, 7, or 11 swing to correct cycle from 9/15 low (7196.58) before the rally resumes. We do not like selling the Index. We favor extension higher once Intermediate wave (B) pullback has ended later as far as pivot at 9/15 low stays intact.
FTSE 1 Hour Elliott Wave Chart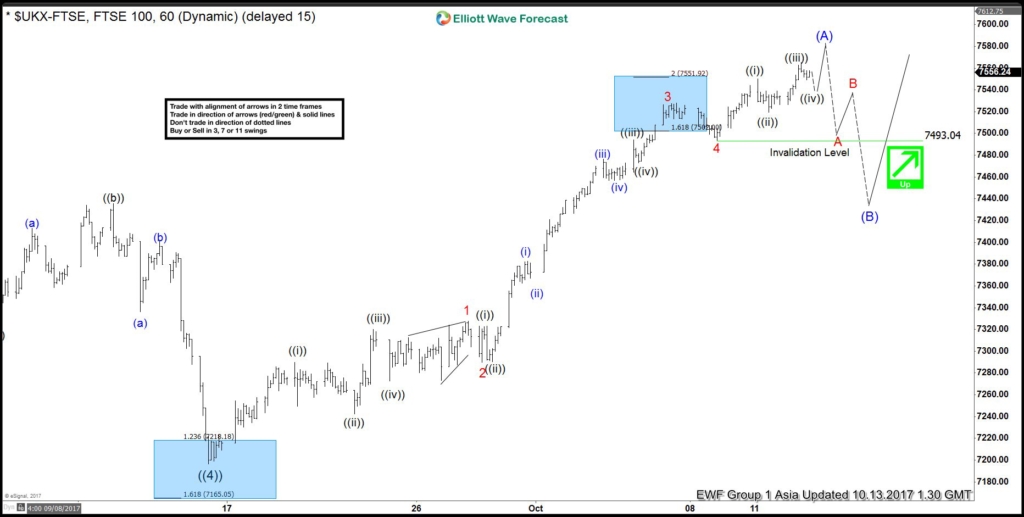 Zigzag is a common Elliott Wave corrective structure. It has internal subdivision of 3 waves and labelled as ABC. The first leg wave A is subdivided in 5 waves and can either be an impulse or a diagonal. The second leg wave B can unfold in any corrective structure. Finally, the third leg wave C is also subdivided into 5 waves and can also be either an impulse or a diagonal. Zigzag therefore is a 5-3-5 Elliott Wave structure. Wave C typically ends at 100% – 123.6% of wave A.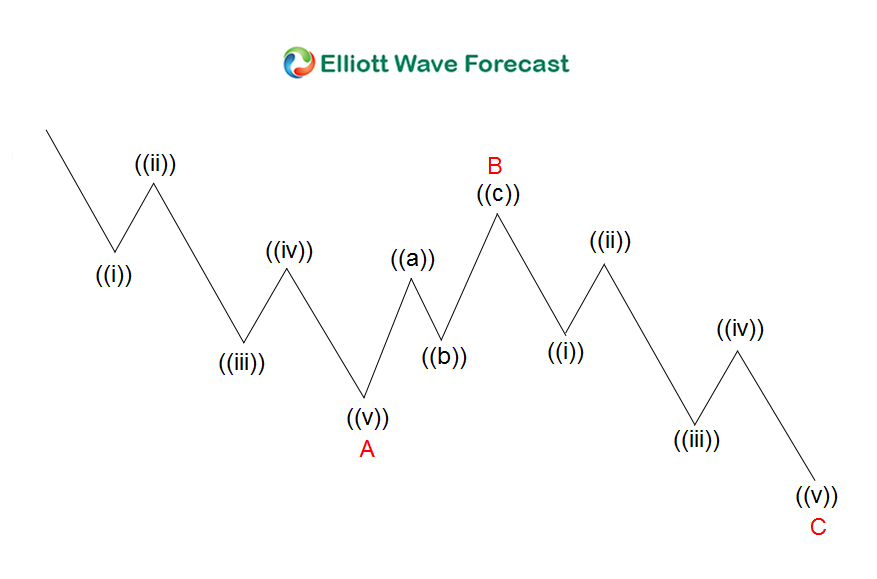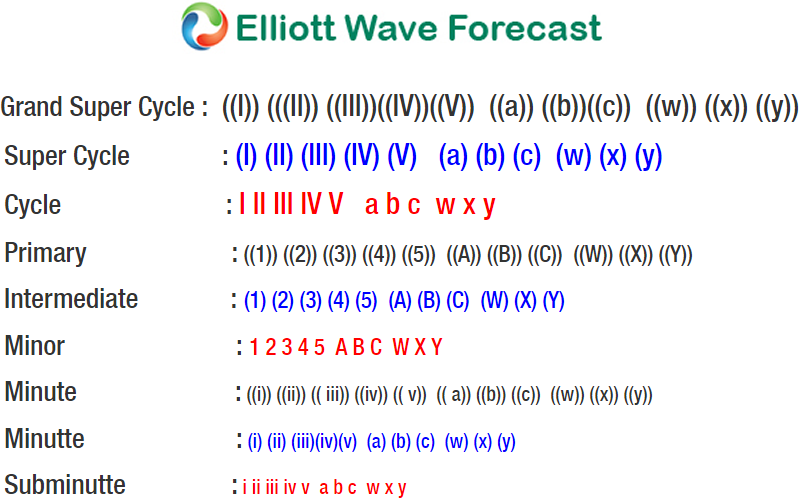 Back