Franco Nevada (ticker: FNV) is a leading gold royalty and stream company with one of the largest and most diversified portfolio of cash flow-producing assets. The company's business model provides investors with gold price and exploration optionality while limiting exposure to many of the risks of operating companies. Franco-Nevada is debt free and uses the company's free cash flow to expand Franco-Nevada's portfolio and pay dividends.
Franco Nevada (FNV) Monthly Elliott Wave Chart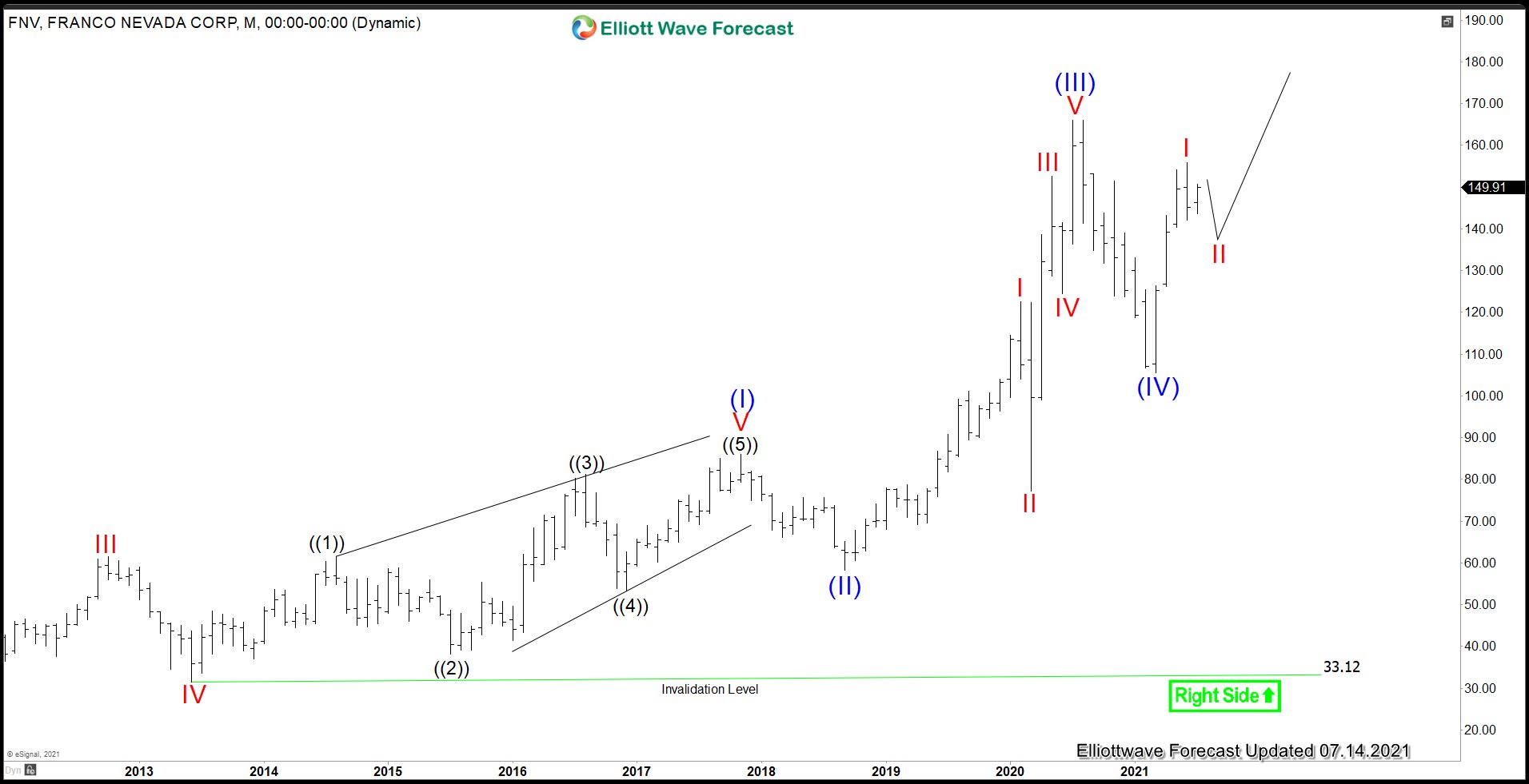 FNV rally from all-time low is in progress as 5 waves impulse Elliott Wave structure. Wave (I) ended at 86.06 and pullback in wave (II) ended at 58.26. The stock then resumed higher in wave (III) towards 166.11 and wave (IV) pullback ended at 105.62. Wave (V) is currently in progress and subdivide into another 5 waves in lesser degree. Up from wave (IV) low on 3/1/2021 low, wave I ended at 155.89. The stock is now correcting cycle from 3/1 low in 3, 7, or 11 swing before the rally resumes.
FNV Daily Elliott Wave Chart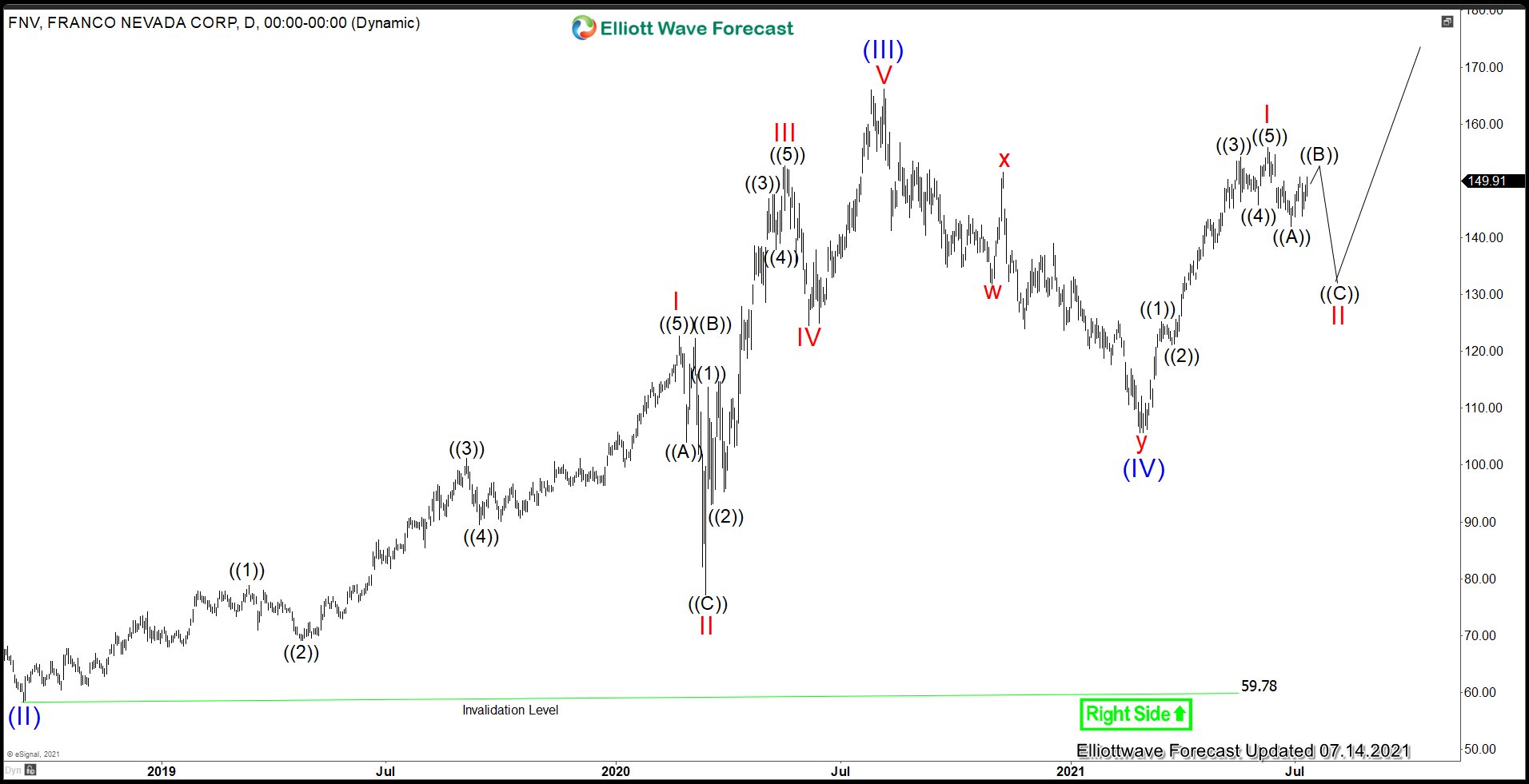 FNV is currently within wave (V) from all-time low. Up from wave (IV), wave ((1)) ended at 123 and pullback in wave ((2)) ended at 121.2. Wave ((3)) ended at 154.15, wave ((4)) pullback ended at 145.71, and wave ((5)) ended at 155.89. This completed wave I of (V). Wave II pullback is in progress to correct cycle from wave (IV) low on 3/1/2021 low before the rally resumes. Down from wave I, wave ((A)) ended at 142.01, and wave ((B)) can still fail while below wave I at 155.89. Afterwards, it should turn lower 1 more time in wave ((C)) before wave II completes and the stock resumes higher.
If you'd like to see regular Elliott Wave updates on stocks, indices, forex, and commodities, feel free to check our trial –> 14 Days FREE Trial. We cover 78 instrument in 3 groups and provide regular updates in 4 time frames, live session, live trading room, and more.
Back