Enphase Energy (NASDAQ: ENPH) is a technology company with headquarter in Fremont, California. Enphase designs and manufactures software-driven home energy solutions for the solar industry. It designs, develops, manufactures, and sells home energy solution that connect solar generation, energy storage, and management on one intelligent platform. Over the past 3 years, ENPH increases sales 42.4% on average. In the last quarter, gross margin came at a healthy 44.6%. Below we will look at the Elliott Wave outlook for the company.
ENPH Weekly Elliott Wave Chart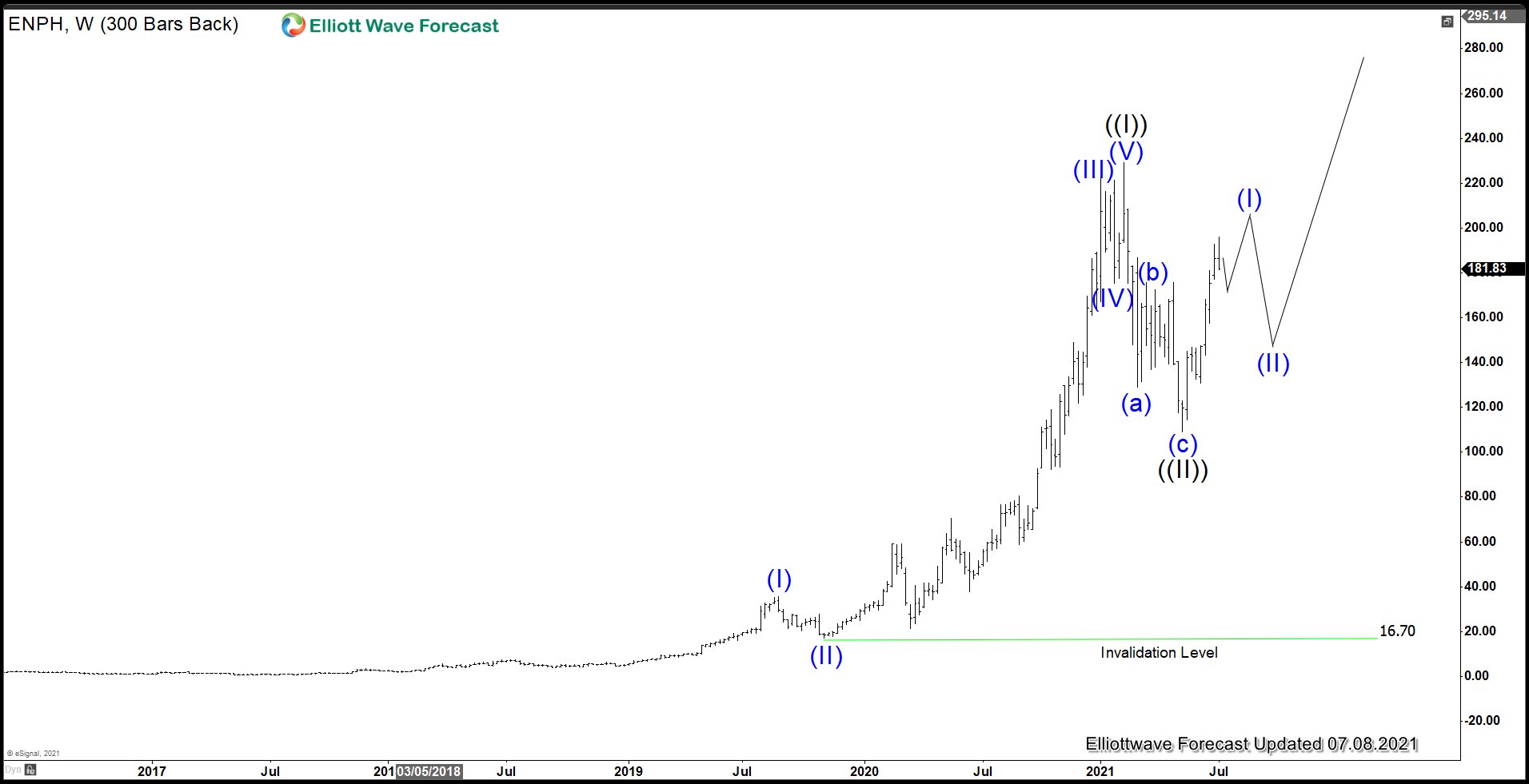 From the all-time low, Enphase Energy ended a 5 waves move with Grand Super Cycle wave ((I)) at 229.04 on February 2021 high. The stock then pullback in Grand Super Cycle wave ((II)) which ended at 108.88. The stock has since rallied higher again in a new Grand Super Cycle wave ((III)). However, it needs to break above wave ((I)) at 229.04 to validate this view and rules out a larger double correction in wave ((II)). The rally from wave ((II)) low should end in 5 wave soon as wave (I). Then the stock should pullback in wave (II) to correct cycle from May 11, 2011 low before the rally resumes.
ENPH Daily Elliott Wave Chart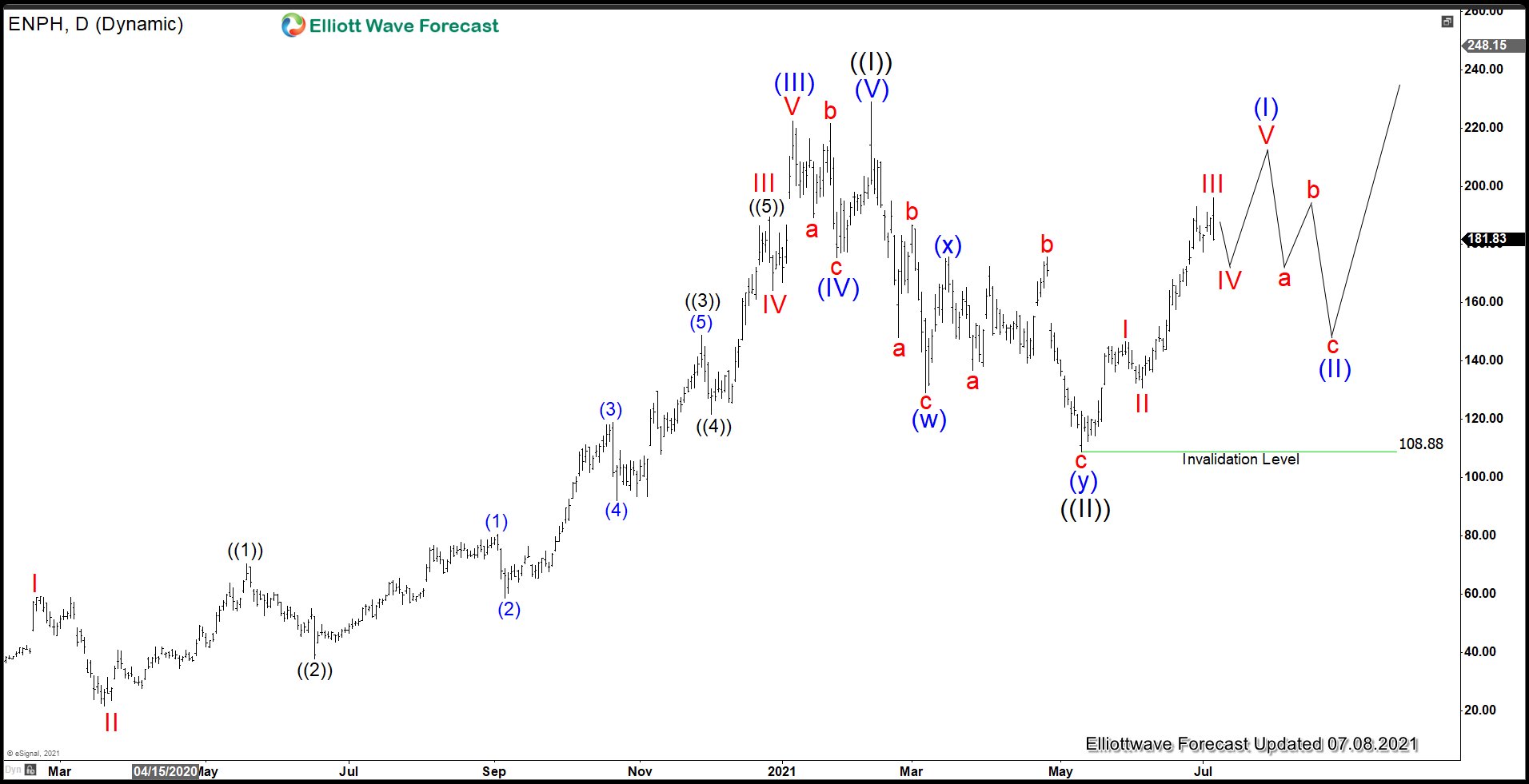 Daily Chart above shows the rally from wave ((II)) low unfolding as a 5 waves impulse Elliott Wave structure. Up from wave ((II)), wave I ended at 146.76 and pullback in wave II ended at 130.65. The stock then resumes the rally higher in wave III towards 196.02. Pullback in wave IV is in progress to correct rally in wave III before potentially 1 more push higher in wave V to end wave (I). As far as pullback stays above 108.88, expect the stock to continue higher.
Back