Short term S&P 500 (SPX) Elliott wave view suggests that the selloff starting from Sept 21 high (2940.9) has ended at Oct 29 low (2603.54). We take the most aggressive view and call the low at 2603.54 as wave IV in Cycle degree. This suggests that SPX is ready to rally in a new bullish cycle towards a new all time high. However, for this view to gain validity, the Index must first break above the previous all-time high, labelled as Cycle degree wave III at 2940.9. Without this confirmation, the Index technically can just correct the selloff from last month in 3 waves ABC zigzag, then continue the selloff again.
Looking at the internal subdivision, it appears the selloff from Sept 21 to Oct 29 low took the form of a double three Elliott Wave structure. Down from 2940.9 high, Primary degree wave ((W)) ended at 2710.5, wave ((X)) ended at 2816.94, and wave ((Y)) ended at 2603.54. This move lower also ended a higher Cycle degree wave IV. Since then, the Index has rallied strongly, further getting acceleration to the upside after U.S. midterm election.
Rally from Cycle degree wave IV at 2603.54 is unfolding as a 5 waves impulsive structure where Minor wave 1 ended at 2756.55 and Minor wave 2 ended at 2700.25. Index has since extended higher again above Minor wave 1, suggesting that Minor wave 3 has started. Near term, while pullbacks stay above 2700.2, and more importantly above 2603.54, expect further upside in the Index. As an alternate, the rally from 2603.54 can take the form of a zigzag Elliott Wave structure, where the first leg higher to 2756.55 ended Minor wave A instead of Minor wave 1, and the pullback to 2700.25 ended Minor wave B instead of Minor wave 2. In this scenario, then SPX should finish Minor wave C as 5 waves then start to turn lower again.
SPX 1 Hour Elliott Wave Chart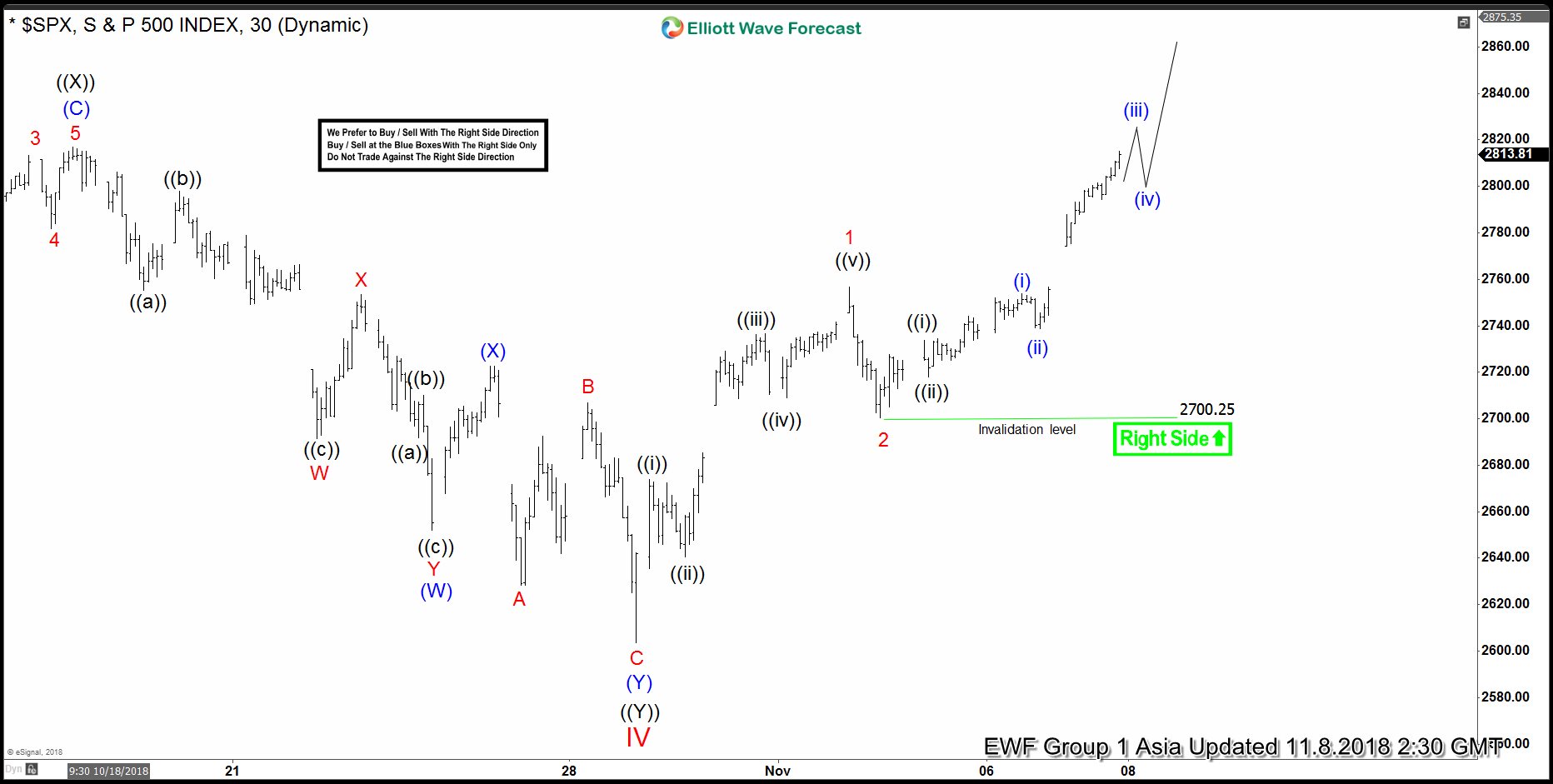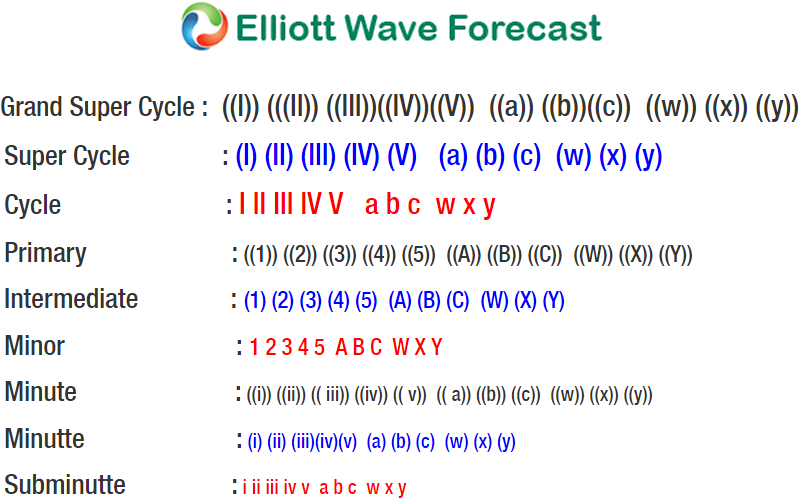 Back