DAX extend the rally today and broke to a new high above blue (3). Index has reached 2.618 – 3.236 extension area where black wave ((iii)) can complete and we can see a pull back in black wave ((iv)) followed by more upside towards 11866 – 11951 area to complete red wave 3. We can see that DAX has broken above the parallel channel  on the chart which is a confirmation that DAX rally is unfolding as an impulse and we are still in wave 3. As per the wave theory, once red wave 3 is complete, we can expect a pull back in red wave 4 to correct the cycle from red wave 2 low and another leg higher to complete wave 5 wave Impulse from blue wave (4) low.
Wave 3 should extend to at least 1.618 extension of wave 1, this level comes at 11866 with 200% extension of wave 1 coming at 11951, as 1.618 extension at 11866 has not yet been reached and RSI is not showing any divergence, we should still be in wave 3 and see another high after a pull back to complete wave 3. Black wave ((iv)) pull back should ideally hold the broken parallel channel line.
DAX 1 Hour Chart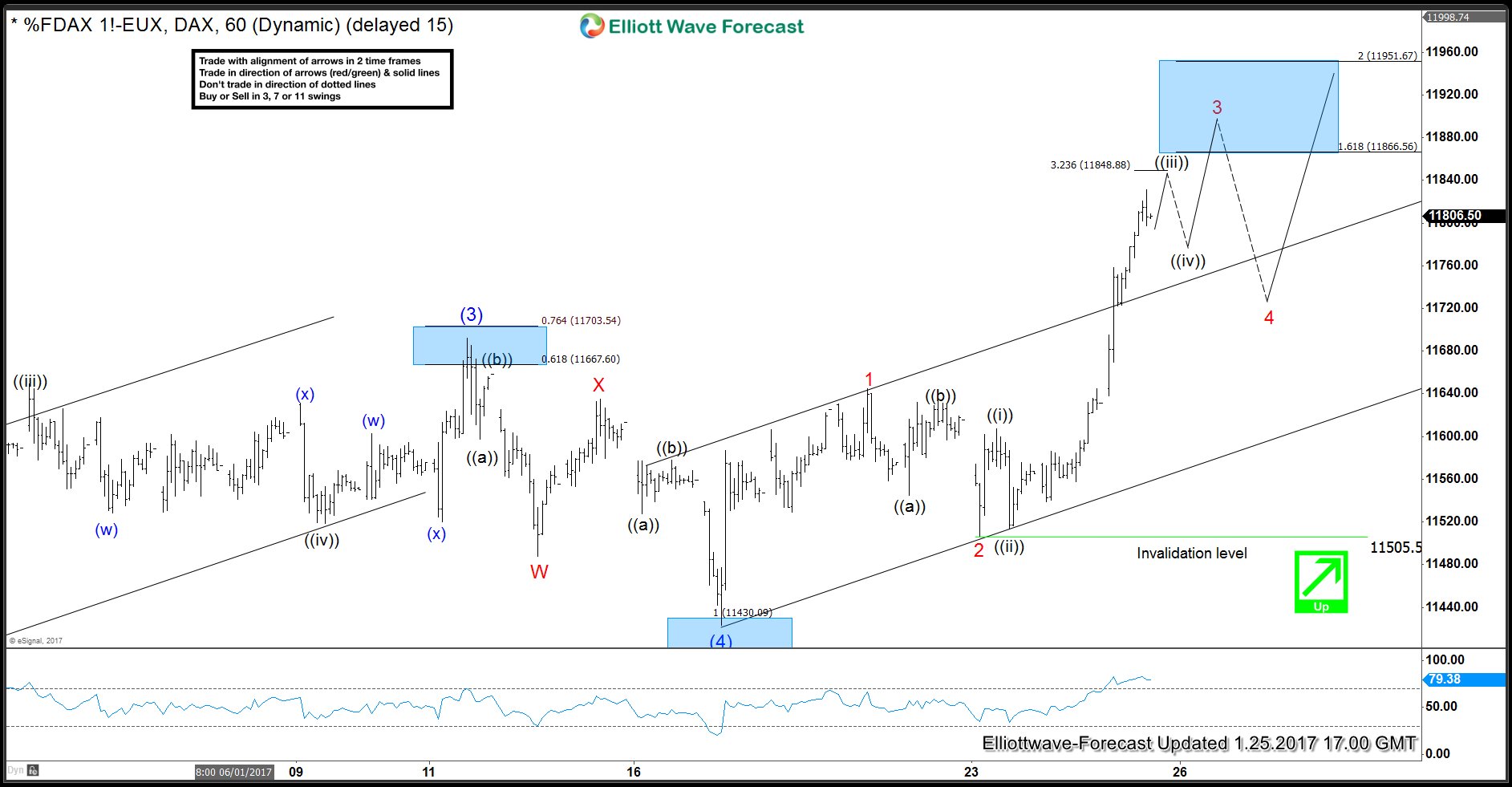 5 Wave Impulse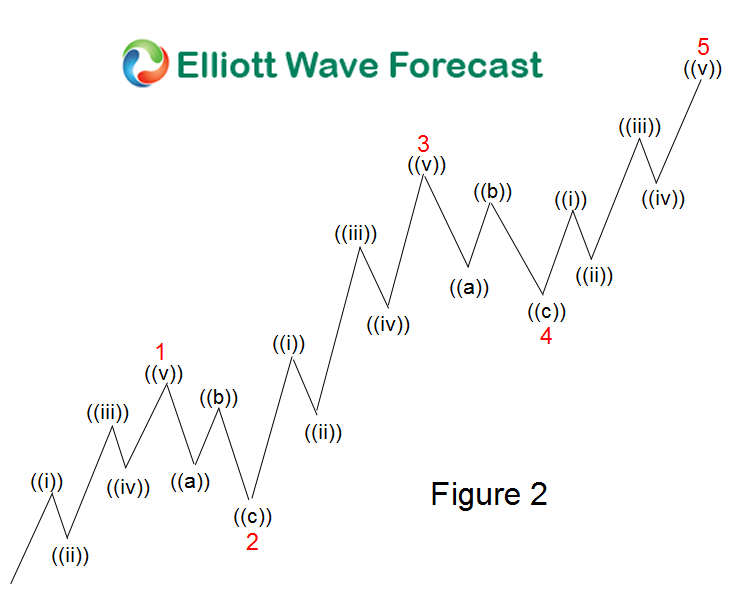 At Elliottwave-Forecast, we offer 24 hour coverage of 52 instruments from Monday – Friday using Elliott Wave Theory as primary tools of analysis. We provide Elliott Wave chart in 4 different time frames, up to 4 times a day update in 1 hour chart, two live sessions by our expert analysts, 24 hour chat room moderated by our expert analysts, market overview, and much more! With our expert team at your side to provide you with all the timely and accurate analysis, you will never be left in the dark and you can concentrate more on the actual trading and making profits. Check out our 14 day Trial to sample everything we have to offer.
Back