The rally in DAX from 8/29 low is unfolding as a double three Elliott Wave structure where Intermediate wave (W) ended at 13089 and pullback to 12903 ended Intermediate wave (X). Up from there, the rally from 12903 low looks to be unfolding as an impulse. Minute wave ((i)) ended at 13066 and pullback to 12906.5 ended Minute wave ((ii)). Minute wave ((iii)) remains in progress and expected to end with one more leg higher. Afterwards, Index should pullback in Minute wave ((iv)) before another leg higher in Minute wave ((v)) of A.  We don't like selling the Index in any proposed pullback. For the impulse view to remain valid, ideally Minute wave ((iv)) pullback later should not retrace more than 50% of Minute wave ((iii)). Near term, while pullbacks stay above 12903 low, expect the Index to extend higher.
DAX 1 Hour Elliott Wave Analysis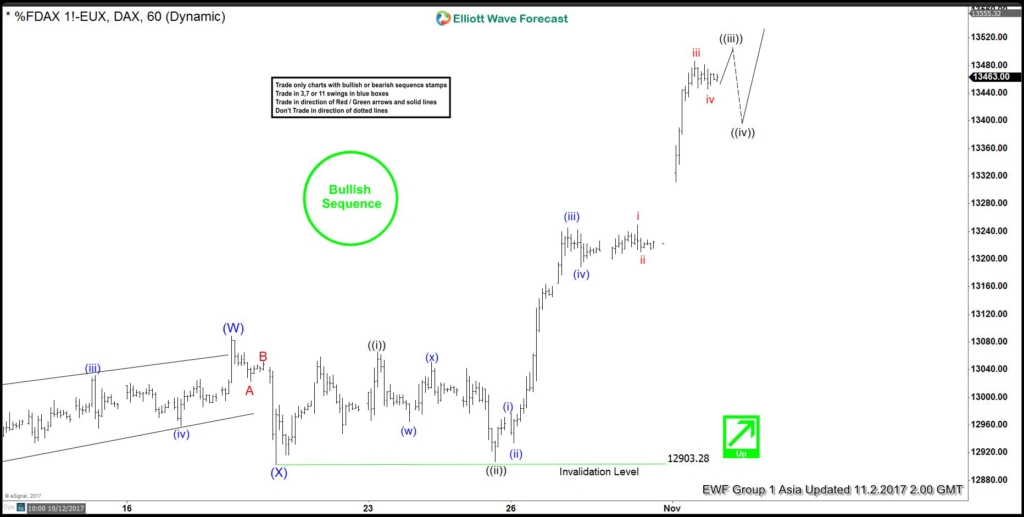 Double three ( 7 swings) is one of the most important patterns in Elliott wave's new theory. It is also one of the most common patterns in the market these days. Double three is also called a 7-swing structure. It is a very reliable pattern and it gives traders a good opportunity to trade with a well-defined level of risk and target areas. The image below shows what Elliott Wave Double Three looks like. It has labels (W), (X), (Y) and an internal structure of 3-3-3. This means that all 3 legs has corrective sequences. Each (W) and (Y) is formed by 3 wave oscillations and has a structure of A, B, C or W, X, Y of smaller degrees.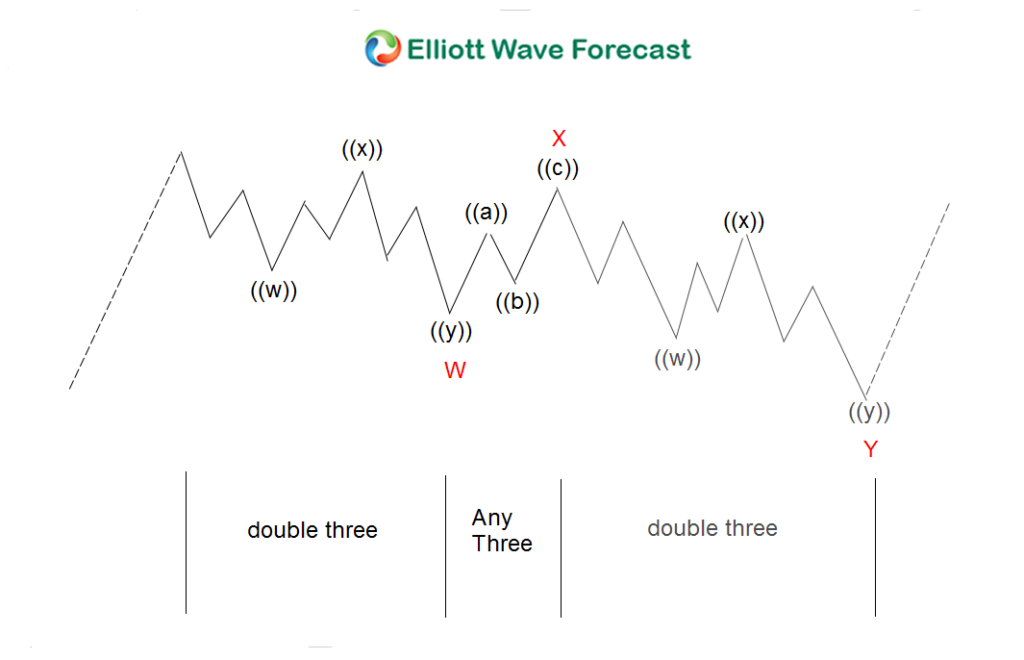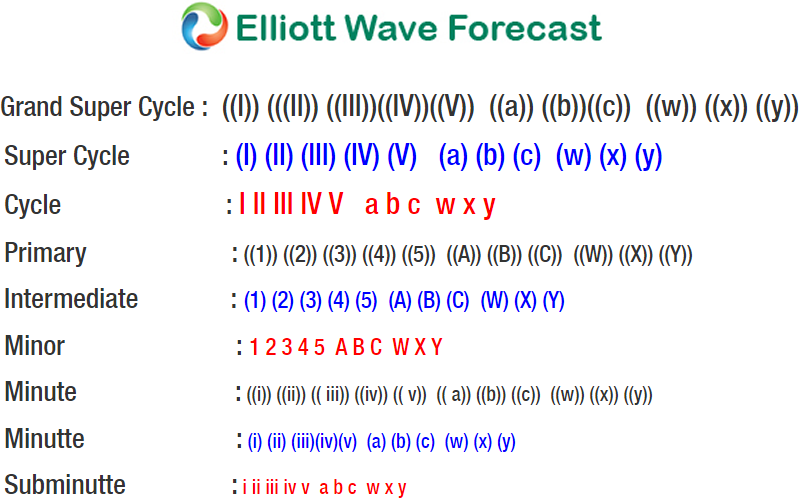 Back