Short term DAX Elliott Wave view suggests the decline from 5/15 high is unfolding as a double three Elliott wave structure. Down from 5/15 peak, Primary wave ((W)) ended at 12303 as a Flat and Primary wave ((X)) bounce ended at 12672. Primary wave ((Y)) is currently in progress and unfolding as a triple three Elliott wave structure. Down from 12672 peak, Intermediate wave (W) ended at 12373.5, Intermediate wave (X) ended at 12567, Intermediate wave (Y) ended at 12180.5 and Intermediate second wave (X) ended at 12339.48. Near term, while bounces stay below 12339.48, expect the Index to resume lower towards  11878.65 – 12030.11 area to end cycle from 5/15 high. Afterwards, from that area, expect the Index to at least bounce in 3 waves to correct cycle from 5/15 high.
DAX 1 Hour Elliott Wave Chart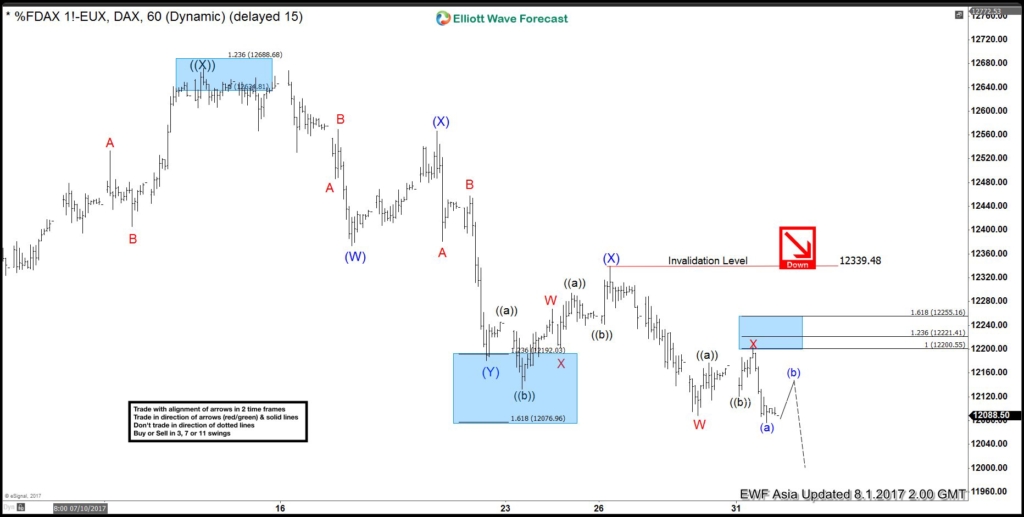 Double three or 7 swings structure is one of the most common patterns in Elliott wave's new theory. Below is the basic structure of a double three. This structure can be seen in all instrument and in all time frames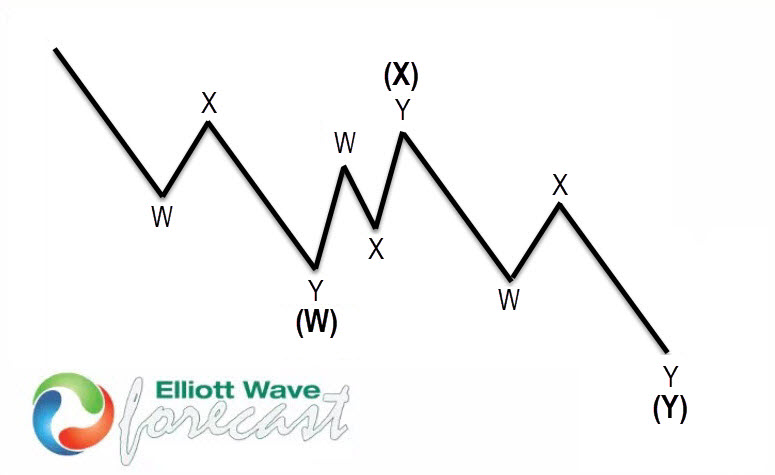 Double three is a very reliable structure by which we can make trading decisions with clearly defined levels of invalidation and target areas. Double three has internal structure of (W), (X), (Y) or 3-3-3. This means that all 3 legs has corrective sequences. Furthermore, each (W), (X) and (Y) is formed by three waves, which has the structure W, X, Y in the the smaller degree as well. The Elliott Wave principle is a form of technical analysis that traders use to analyze the cycles of financial markets and predict market trends by identifying the extremes in investor psychology, high and low in prices and other collective factors. Important to note that 3 waves could also be labeled as ABC (5-3-5), if the subdivision of the first leg and third leg is unfolding as impulse.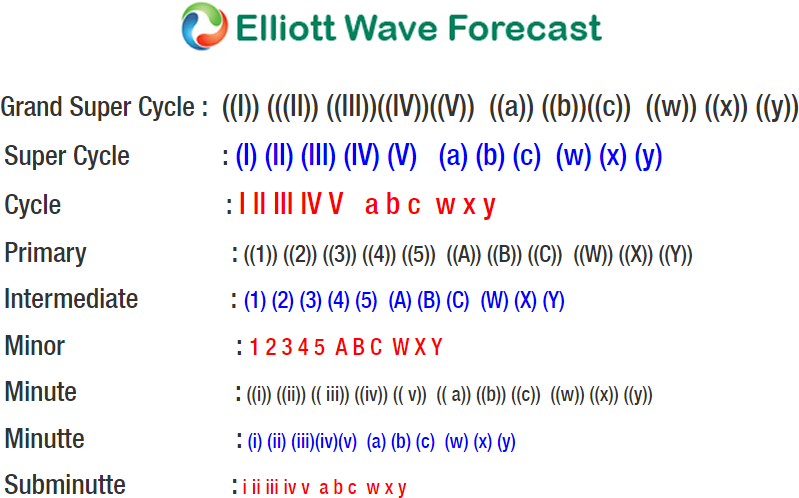 Back