DAX Short Term Elliott Wave view suggests that Intermediate wave (X) ended at 12732.48 on 1/02 low. A rally from there is unfolding as a 5 waves impulsive Elliott Wave structure where Minutte wave (i) ended at 12943. Minutte wave (ii) ended at 12881.5, Minutte wave (iii) ended at 13408.5. Minutte wave (iv) ended at 13328.5, and Minutte wave (v) of ((a)) is proposed complete at 13421.5. Below from there, the index is correcting that cycle in Minute wave ((b)) pullback in 3, 7 or 11 swing sequence.
Internal of the Minute wave ((b)) unfolding as a double three where the first leg ended in Minutte wave (w) at 13148.17, Minutte wave (x) ended at yesterday's high 13350.96. Below from there, Minutte wave (y) of ((b)) remain in progress towards 13067.83-12894.59 100%-161.8% Fibonacci extension area. Then from there as far as a pivot at 1/02 low (12732.48) low stays intact the index is expected to resume higher in Minute ((c)) leg higher in another impulse sequence or should do a 3 wave bounce at least. We don't like selling the index and prefer buying it from an above-mentioned area for a 3 wave bounce at least.
 DAX 1 Hour Elliott Wave Chart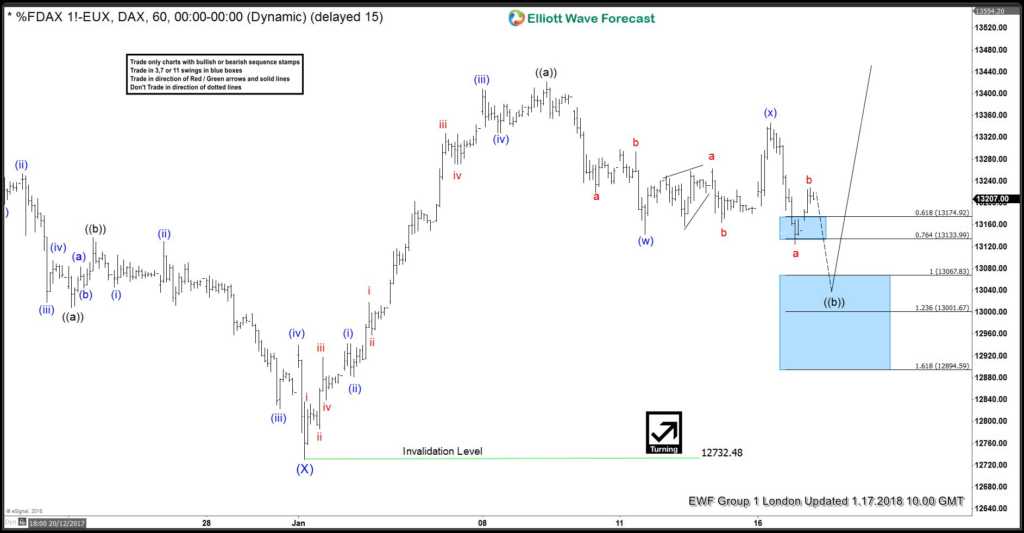 Keep in mind that the market is dynamic and the view could change in the meantime. Success in trading requires proper risk and money management as well as an understanding of Elliott Wave theory, cycle analysis, and correlation. We have developed a very good trading strategy that defines the entry. Stop loss and take profit levels with high accuracy and allows you to take a risk-free position, shortly after taking it by protecting your wallet. If you want to learn all about it and become a professional trader, register now for your Free 14 day Trial.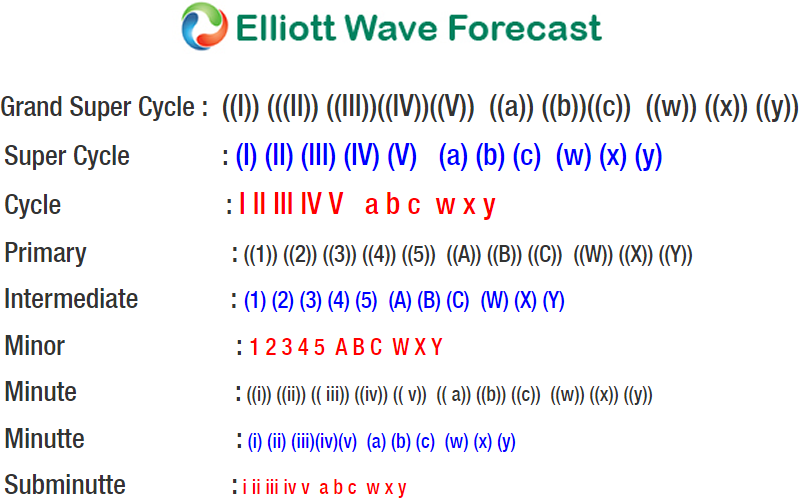 Back