In today's blog, we will have a look at the latest moves in The Cheesecake Factory Incorporated stock.
Cheesecake Factory is an American Restaurant chain and distributor of cheesecakes which has its headquarter in Los Angeles, California. The Restaurant has around 210 locations around the U.S. but they also expanded into international markets. The Restuartunals is listed in the NASDAQ 100.
The company released its first-quarter earnings on May the first 2019. The revenue came out at $599.48 million and consequently missed the consensus estimate of $602 million. However,  the adjusted earnings per share were $0.62, beating the expectations of $0.60. Even tho the earnings missed the forecasted numbers the stock was able to make a new high.  Below you can see the daily chart of Cheesecake Factory. The stock ended the cycle from 07/27/18 peak at 12/28/18 low. And above from there is has been correcting that cycle.
With the new spike higher after the earnings release, it managed to break above 02/21/19 peak making it a 5 swings incomplete sequence from its 12/18/18 low, opening up extension higher. As long as the stock stays above the 6th swing low ($48.21) it should ideally trade higher into the blue box area towards $52.91-$58.19. This coincides with the identical cycle in the world indices.
The Cheesecake Factory 05.04.2019 Daily Sequence Analysis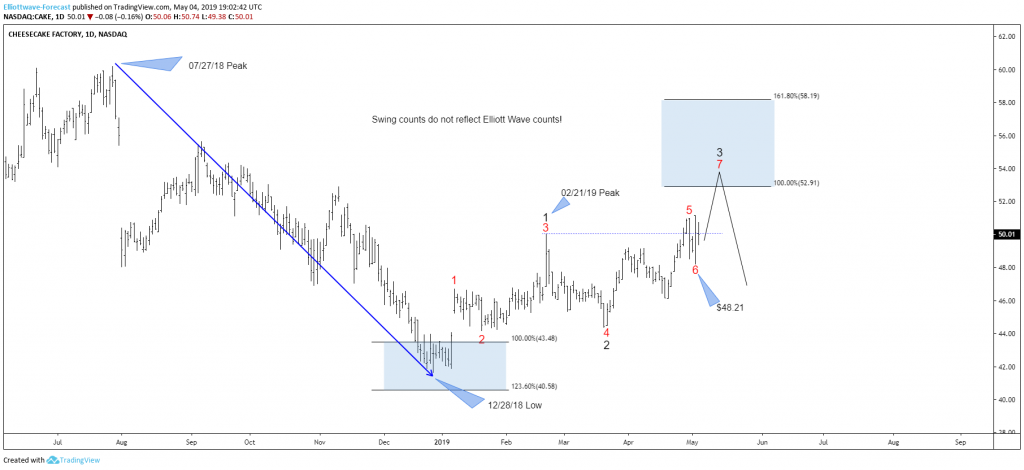 In the last chart, you can see nicely that the FTSE 100 Index is trading within the same cycle as the Cheesecake Factory stock and has an incomplete sequence to the upside based on the "One Market Only" concept. This can also be the first indication that the stock could potentially trade higher as well into its respective equal legs area.
The Cheesecake Factory vs FTSE 100 05.04.2019 Sequence Analysis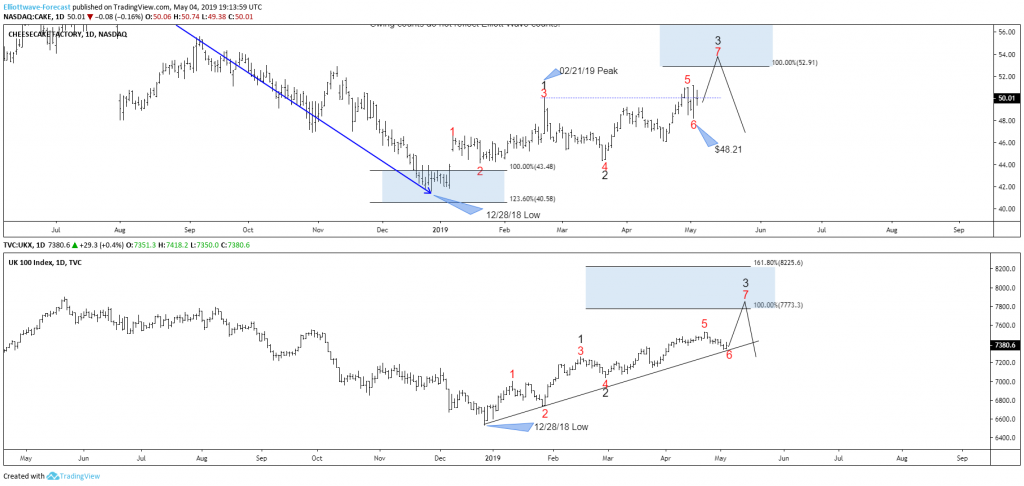 I hope you liked this blog and I wish you all good trades. And for all who are interested in learning more about our unique blue box areas and also want to trade profitably in 2019 then sign up for a free 14 days trial you can cancel anytime. Click the link and see you insight 🙂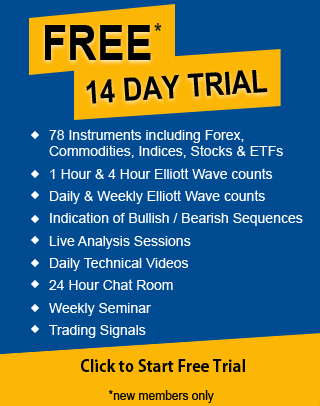 Back